9 Best Crypto to Buy During the Crash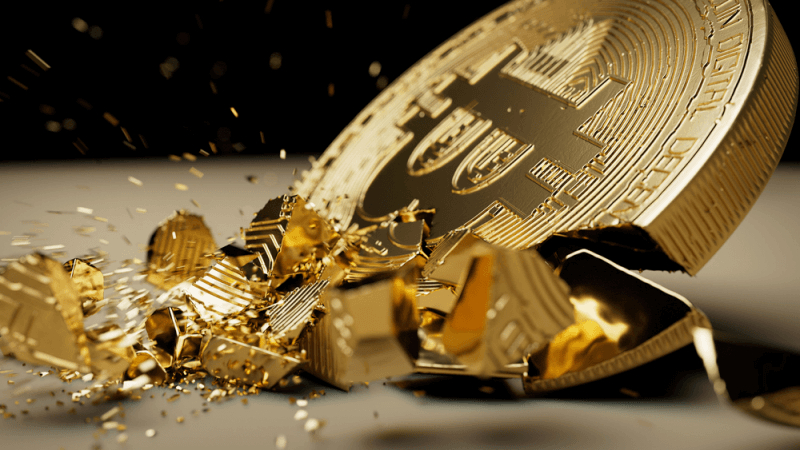 Disclaimer: The Industry Talk section features insights from crypto industry players and is not a part of the editorial content of Cryptonews.com
The broader digital asset markets have remained in a declining trend throughout 2023 and hence, we are now firmly in a crypto winter. On the flip side, this means that Bitcoin and plenty of other high-grade cryptocurrencies can now be purchased at significant discounts.
This guide explores the best crypto to buy during this dip.
The Best Crypto to Buy During the Crash
Let's take a look at the top-eleven best cryptos to invest in during the current market crash:
Wall Street Memes - Brand new crypto presale project that has already raised more than $25 million in a week since launch with proven developers and massive community.
Bitcoin BSC - Derived from the BNB Smart Chain, this BTC replica has already raised a staggering $1.8 million in its presale in just 9 days, and further offers 303% PoS yields to project participants.
yPredict - AI-powered trading terminal to help users maximize their profit-making potential. Also developing a content editor as it expands. $3.4 million raised in its presale.
Launchpad XYZ - Web3 gateway portal to drive mass adoption of crypto, offering insights and access to various arms of the space. $1.3 million raised so far.
Bitcoin - Biggest and most popular crypto that acts as a store of value and still has plenty of room to grow.
Ethereum - Leading altcoin and much-used network with huge utility and the main place for builders of decentralized apps.
BNB - Proprietary crypto asset and utility token for the world's largest crypto exchange, Binance.
Solana - Super-fast blockchain available at a huge discount after difficult recent months.
Dogecoin - Crypto's biggest meme token with huge supporter base and increasing utility as a currency.
Reviewing the Best Cryptos to Invest in the Crash
The crypto bear market offers unprecedented opportunities from a value investment perspective.
Some top-rated crypto assets - including both new and established projects, are now trading at discounts of 80-90% from the previous highs that were witnessed in late 2021.
As such, seasoned crypto investors are now buying the dip.
Not sure which coins to focus on for the purpose of building a crypto portfolio? Below, we discuss some of the best crypto to buy during the crash.
1. Wall Street Memes - Overall Best Crypto to Buy During the Crash
Wall Street Memes is our overall best crypto to buy during this crash as it is a high-potential project with huge community backing and experienced developers.
Both presales and meme coins have been two of the main niches that have performed well in recent months while other crypto assets have faltered.
Wall Street Memes ticks a lot of boxes for cryptos with the most potential and the wider crypto community appears to agree, with more than $2.5 million raised in just a week since $WSM tokens launched its presale.
Although the developers are anonymous - which should generally be seen as a red flag, especially with brand new tokens - the Wall Street Memes team has long and proven experience of success in the space.
They have built a social media following of more than a million across their platforms and previously launched an NFT collection - Wall Street Bulls - that sold out in 30 minutes and has seen trading volume in excess of $3 million.
Wall Street Memes has also recently launched a hugely hyped Bitcoin Ordinals NFT collection and has taken steps to ensure the $WSM token is fully in the hands of the community and geared for success.
The token has a max supply of just 2 billion tokens - small for a meme coin - with 50% of those available in a fair launch that's open to all, with tokens have no vesting period.
The remaining supply is split between community rewards (30%) and CEX and DEX liquidity. Importantly, there is no team allocation, meaning it will be community driven and there is no chance of a rug pull.
The developers have also announced a $50k airdrop is underway. The token is already priced at $0.0334 - they will rise to $0.0337 in the final stage.
Keep up with this new crypto project via the Wall Street Memes Linktree.
| | |
| --- | --- |
| Hard Cap | $30,577,000 |
| Total Tokens | 2 Billion |
| Tokens available in presale | 1 Billion |
| Blockchain | Ethereum |
| Token Type | ERC-20 |
| Minimum Purchase | 100 tokens |
| Purchase Type | USDT, ETH, BNB, Card |
2. Bitcoin BSC - BEP20 Token Raised $1.8 Million & Provides 303% PoS Rewards
Bitcoin BSC ($BTCBSC) is a BEP20 token that captures BTC tokenomics in 2011 - this means there are 21 million coins, with 6.125 million available in the presale, at a price of $0.99. The appeal is that people can buy into another version of Bitcoin at a later date, on a next-gen blockchain.
This idea has already proven very appealing, with this presale raising over $1.8 Million in just 9 days. It is very rare that a presale raises this amount in such a short time frame. The project further offers staking yields of 303% and has undergone a smart contract audit with no issues found.
Bitcoin replicas are proving very popular this year. BTC20, another replica, managed to undergo price appreciation of 600% in a short time frame after completing its presale. The opportunity to invest in Bitcoin "again" is enticing to many. However, it should be understood that this is not Bitcoin, but a clone, and that all investments carry risk. The Bitcoin BSC Whitepaper should also be explored prior to investment.
Aside from BTC appeal, however, this is a technically superior coin due to being placed on the BNB Smart Chain. This is a far greener blockchain with PoS rewards and low fees, in comparison to Bitcoin. Bitcoin came under heavy fire for its slow speeds and high fees, and is not suitable for the socially conscious investor.
Bitcoin BSC, however, has no such disadvantages. It's a great coin to have during any crash as it offers staking rewards and is supported by the BNB Smart Chain, which is in turn managed by the world's largest exchange - Binance.
For more info, check out the Twitter and Telegram socials.
| | |
| --- | --- |
| Presale Started | September 5 2023 |
| Purchase Methods | ETH, USDT, BNB, Credit Card |
| Chain | BNB Smart Chain |
| Min Investment | $10 |
| Max Investment | None |
3. Launchpad XYZ - Gateway Platform to Drive Mass Web3 Adoption
Launchpad XYZ is a platform that aims to onboard 10 million people into Web3 and drive mass adoption into the crypto space.
The project, which has now raised more than $1.3 million in its presale, has ambitious plans to help new users and crypto natives navigate the space more efficiently.
As it stands, a high level of technical knowledge is needed to operate in the Web3 world and Launchpad XYZ wants to simplify that.
Its portal will include a range of features, analytical data and protocols to help make that happen.
The project will be a one-stop shop for users and will have its own Web3 wallet, with features including a decentralized exchange, a P2E gaming hub, metaverse library, NFT marketplace, trading terminal and access to fractionalized assets.
It will also include whitelist spots to new crypto projects, with the native LPX token getting its utility through staking to access these offerings.
Currently in stage 2, LPX tokens are available for $0.0445 but will rise in price to $0.0565 by the final stage.
There is a total supply of 1 billion tokens, with 250 million available to purchase in the presale and a hard cap of $12.5 million. For more info on Launchpad XYZ join the official Telegram channel.
| | |
| --- | --- |
| Presale Started | 25 April 2023 |
| Purchase Methods | ETH, USDT, Credit Card |
| Chain | Ethereum |
| Min Investment | 100 LPX |
| Max Investment | None |
4. yPredict - AI-Powered Trading Platform
yPredict is another new crypto presale that has quickly raced past $3.4 million of funding.
The platform offers AI-powered insights, tools and analytics to help crypto traders improve their performance with the aim of becoming more profitable.
It does that through a tiered subscription service, given $YPRED tokens their utility, with various metrics and signals offered to users.
Developed by a doxxed team of experienced AI experts, software developers, quants and traders, yPredict's platform already has a waiting list of more than 20,0000.
Its users will benefit from access to the very best trading models, with AI tech also providing analysis of charts and wider sentiment in the market.
Furthermore, financial data scientists can also use yPredict to sell their predictive models and profit from them, with the platform acting as a marketplace.
yPredict, built on super-fast and efficient layer-2 Polygon, also has learn-to-earn and play-to-earn elements to keep the community active and engaged, as well as a robust staking mechanism.
The project is one of the best AI crypto coins and also announced it is branching out into other industries and has developed an AI-powered content editor that will help medium and large businesses enjoy more efficient workflows.
The YPRED token presale is priced at $0.1 at the time of writing but set to list for $0.12.
Of the 100 million supply, 80 million tokens are available during the presale and a listing has already been confirmed with leading centralized exchange Bitmart.
If you wish to know more about this cryptocurrency, read the yPredict whitepaper and join the telegram channel.
| | |
| --- | --- |
| Presale Started | Q1 2023 |
| Purchase Methods | MATIC, ETH, USDT, BNB, Credit Card |
| Chain | Polygon |
| Min Investment | 200 YPRED |
| Max Investment | None |
5. Bitcoin - Buy the De-Facto Crypto Asset of Choice at a Discount Amidst the Crash
The likes of Wall Street Memes and DeeLance each represent new cryptocurrency projects with a sizable upside potential. This is because each project is still in its infancy and thus - carries a low-cap crypto valuation.
With this in mind, it is also wise to consider established projects like Bitcoin to ensure the crypto portfolio is balanced.
Bitcoin needs no introduction, considering it is the original and still de-facto digital asset in this sector. While the price of Bitcoin has been hammered in 2022 like most other cryptocurrencies, many will view this as an opportunity of a lifetime. After all, when compared to its $69,000 all-time high, Bitcoin can be purchased at a 70% discount at the time of writing.
In other words, when Bitcoin was generating significant growth during the prior bull market, nobody could have predicted that just 12 months later the value of the digital asset would have dropped below the $20,000 level, although it has climbed back to around $30k.
Nonetheless, based on prices at the time of publication, should Bitcoin eventually return to its $69,000 all-time high, this would offer an upside of over 150%.
With the next Bitcoin halving expected in mid-2024 - with all previous halvings sparking a bull run - BTC could soon be pushing all-time highs.
Your capital is at risk. Crypto asset investments are highly volatile and speculative.
6. Ethereum - Leading Smart Contract Network Offering Creation of dApps
The investment thesis on Ethereum is much the same as Bitcoin - this high-grade cryptocurrency is available to purchase at an unprecedented discount. In fact, when compared to its all-time high of over $4,900, as of writing - Ethereum is also trading at a discount of almost 70%.
A return to the $4,900 level at some time in the future would represent an upside of 150%.
So why Ethereum? Well, Ethereum is undeniably the smart contract network of choice in the cryptocurrency space. Many thousands of projects have opted to build on top of the Ethereum framework, including those on this list such as Wall Street Memes, DeeLance, Ecoterra, and Tamadoge. This also includes more established projects, like Decentraland, Axie Infinity, and Enjin.
But just how safe is cryptocurrency? Crucially, the Ethereum network has an unrivaled reputation for quality and security in this space, even more so now that the blockchain has merged over to a proof-of-stake consensus mechanism. While transaction fees remain an issue, this is something that the Ethereum Foundation will eventually resolve after further upgrades are made.
Your capital is at risk. Crypto asset investments are highly volatile and speculative.
7. BNB - Proprietary Crypto Asset and Utility Token of the Binance Ecosystem
Not only is Binance the largest crypto exchange globally by trading volume, but it dominates this space by significant levels.
According to CoinMarketCap, Binance is responsible for more than 3x as much volume as its nearest rival.
With this in mind, BNB - the exchange's native digital asset and utility token, could be the overall best crypto to buy during the crash. During the most recent bull market, BNB hit heights of nearly $670.
For further details on the future price of Binance Coin be sure to read our BNB price prediction.
Your capital is at risk. Crypto asset investments are highly volatile and speculative.
8. Solana - Smart Contracts Platform with Huge Upside Potential
Make no mistake about it - Solana is a quality blockchain and smart contract platform that arguably deserves its multi-billion dollar market capitalization. Solana facilitates ultra-fast transactions with super-low fees, in a highly scalable manner.
However, Solana was caught up in the FTX collapse, which is evident in the capitulation of its price, with various VC firms and exchanges holding Solana at the time they folded.
SOL has made a recovery since the end of 2022, but is not close to its previous highs.
However, the fundamentals of Solana as a project have not changed and therefore, Solana could be the best crypto to buy during the crash for long-term portfolios.
Your capital is at risk. Crypto asset investments are highly volatile and speculative.
9. Dogecoin - Leading Meme Token with Increasing Utility and Adoption
Dogecoin continues to prove that it has the potential to generate short-term gains that go above and beyond broader crypto trends.
Dogecoin recently enjoyed a rapid upward pricing rally of over 100% at the end of 2022 after Elon Musk purchased Twiter, with investors speculating the billionaire would add DOGE as a payment currency on the social media site.
At the time of writing, no such move has been made, but it may still be a goal of the Tesla owner and could be the best crypto to buy during the dip for speculative purposes.
Dogecoin is still looking at a huge valuation decline when compared to its 52-week highs but has major name recognition from the general public and could make a move in the next bull run.
Your capital is at risk. Crypto asset investments are highly volatile and speculative.
Why is the Crypto Market Crashing?
The crypto market has been in a bearish cycle since the start of 2022, with the collapse of Terraform Labs and Luna one initial spark.
Macroeconomic conditions have led to poor performance in nearly all financial and investment spaces, with crypto suffering some of the worst losses.
Political unrest and the banking crisis in the US, the Russo-Ukranian War and energy crisis in Europe and other factors have all caused major issues for investors.
The collapse of crypto exchange FTX had wide-ranging ramifications across the crypto space, with billions of dollars of investor money lost, numerous crypto firms struggling and thousands of crypto-related jobs being axed.
Federal rate hikes have continued for months and many retail investors are feeling the squeeze, with insutional investors also tightening their purse strings until things improve.
Should You Invest During a Crash?
The sheer sell-off that has occurred since the FTX scandal was brought to press is arguably an overreaction.
On the one hand, it does make sense that broader sentiment on the cryptocurrency space will take a hit in circumstances such as this - especially considering that it involves one of the world's largest crypto exchanges.
However, the fundamentals of solid cryptocurrency projects have not changed.
For example, as we mentioned earlier, while Solana has seen a significant drop in value, it remains a top-rated project with strong fundamentals - especially when focusing on its smart contract network and low-cost, fast, and scalable blockchain.
Crucially, those that believe that the current crypto crash is temporary and will ultimately recover at some point in the future can now enter positions at a huge discount.
Prices of legacy cryptocurrencies like Bitcoin and Ethereum might never be seen again, so there are plenty of opportunities to gain exposure at a highly favorable entry point.
How to Find Cryptos to Buy in the Crash
Irrespective of whether the markets are in a bullish or bearish cycle, cryptocurrencies remain a high-risk asset class. As a result, investors should be prepared to lose some or even all of the money that is invested in this space.
Nonetheless, proponents of cryptocurrencies and blockchain technology will argue that current pricing levels are simply too good to turn down. The key challenge, however, is knowing what crypto to buy during the crash.
In this section, we offer some insight into the methods that can be used to find coins to buy after the so-called Black Friday crypto crash.
Presales
First, we should reiterate that quality crypto projects will always attract capital from investors regardless of broader trends. This is why ongoing presale campaigns like Love Hate Inu and DeeLance continue to raise millions of dollars from early investors.
The reason for this is that even during a bear market, top-rated presales can go on to generate significant returns.
Ultimately, when searching for coins to buy during the crash, it is worth considering a small allocation of the portfolio to presales and small-cap projects with strong fundamentals.
Focus on Market Leaders
There is a reason why many crypto index funds in this space allocate the vast majority of their weighting to Bitcoin and Ethereum. After all, these two projects have firmly solidified their role in the broader crypto space.
With this in mind, when compiling a list of the best crypto to invest in during the crash, from a risk-management perspective it could be worth focusing on the aforementioned market leaders.
This is especially the case now considering that both Bitcoin and Ethereum can be purchased at a significant discount from previous highs.
Look for High Upside Cryptocurrencies
The overarching goal when buying cryptocurrencies is to make above-average gains that cannot be rivaled in the traditional stock market.
One of the best ways to find suitable coins during the cryptocurrency crash is to look for quality projects that have witnessed an unjustified price capitulation of 80-90% from prior highs.
This might include the likes of Solana, Dogecoin, Decentraland, the Sandbox, and even XRP. The idea here is that should the chosen coins return to former all-time highs, this will present an attractive upside.
Conclusion
In summary, we have analyzed and ranked some of the best crypto to buy during this dip. Some of the most solid crypto assets in this space can now be purchased at discounts of 70% and more. As such, there are plenty of opportunities right now for long-term investors.
We believe that Wall Street Memes is the best crypto to buy during the crash as it is a high potential meme coin currently racing through its presale.
More than $25 million has been raised in a couple months, with the Wall Street Memes team having a proven track record of success in the space and more than a million social media followers.
FAQs
Will crypto survive a market crash?
Although the crypto markets have witnessed a significant decline in recent days, the industry has experienced many bearish cycles over the prior decade. Crucially, however, the broader crypto industry has already recovered. It does, however, remain to be seen how long current pricing trends will last. In the meantime, seasoned investors are buying the dip by investing in quality cryptocurrencies at a huge bargain.
Which crypto coin is best to buy now?
Those looking for the best crypto to invest in during the crash might consider Bitcoin and Ethereum - both of which can be purchased at a significant discount from previous highs.
Investors looking for a higher upside might consider the Wall Street Memes presale - which is offering its native $WSM token at low prices. The presale has already raised more than $25 million in just a few months with the developers having long and proven experience of success in the space.
---