Bakkt Launching on Monday to Various High and Low Expectations
The much-anticipated crypto trading platform Bakkt is finally launching on Monday, September 23rd, to a number of quite high expectations. Others, however - not as high. (Updated at 15:59 UTC: updates in bold).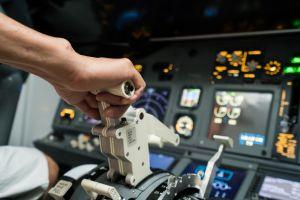 Announced back in August 2018, after being delayed twice due to regulatory issues, Bakkt is bringing its products to the Cryptoworld on Monday. It started testing its Bitcoin futures back in July, and the two futures contracts to be listed are:
Bakkt Bitcoin (USD) Daily Futures – will enable customers to transact in a same-day market
Bakkt Bitcoin (USD) Monthly Futures – will enable trading in the front month and across the forward pricing curve.
It'll be the first platform to allow physically-settled Bitcoin futures for the two offerings, while the customers' BTC will be stored in the Bakkt Warehouse. Additionally, Bakkt's cold and hot wallets are covered by a USD 125 million insurance policy, their FAQ states.
Bakkt is backed by Intercontinental Exchange (ICE), the parent company of the New York Stock Exchange, and as such is a source of some great expectations within the Cryptosphere and outside of it. It's commonly perceived as a step for traditional investors into crypto, or as a bridge between the old and the new financial markets thanks to its fully regulated Bitcoin trading offering, all of which could lead to major onboarding of institutional buyers and potentially help the adoption of Bitcoin and digital assets in general.
Bakkt has for its partners and investors a number of major companies, such as Boston Consulting Group, CMT Digital, Eagle Seven, Galaxy Digital, Starbucks, Horizons Ventures, and others.
A lot of people also see Bakkt's physically-delivered Bitcoin futures as a game-changer for the world's number one crypto. What it means is that unlike cash-settled bitcoin futures, institutional investors will hold physical bitcoin in their portfolios, delivered upon maturity. Hence, they'll be holding actual bitcoin. Additionally, Bakkt Warehouse will enable investors to store their crypto with a regulated third-party service, which should ease their concerns about risks.
ICE's founder and CEO, Jeff Sprecher, told Fortune that whether asset managers will transform strong interest into action is highly uncertain: "It's not demand yet, it's intense curiosity." According to Sprecher, they "see sophisticated people investing in infrastructure and compliance that's unrelated to the price," however, clear regulation is needed in order to use this infrastructure. He estimates that it will take weeks or months before Bakkt's Wall Street audience judges its production a hit or a flop, the report added.
Meanwhile, Bakkt's CEO Kelly Loeffler told Fortune that "Bitcoin's volatility is a big negative for retail transactions right now, but not for institutional investors." She expects lots of action from retail brokerage firms, in part because millennials and Gen X-ers crave holding Bitcoin as an investment. As for money managers, Loeffler thinks the most likely takers are college endowments and pension funds, according to the report.
Great expectations
Tom Lee, the co-founder of the research firm Fundstrat, for example, tweeted that he's "very positive on Bakkt and its ability to improve trust with institutions to crypto."
Additionally, many people seem to expect Bakkt to have a good start, which would be bullish for Bitcoin. But the opposite is also true – should they fall short, BTC might be seeing a bear instead.
Other people, however, are not this optimistic. Some are wondering how much BTC Bakkt has on-hand, some say that BTC will drop on the day of the launch, some don't think Bakkt will have much of an impact overall, and some have been calling for a dump on news.
Meanwhile, recent news show a somewhat mixed picture of the institutional investors. For example, the Chicago Mercantile Exchange (CME Group) intends to double its monthly Bitcoin futures trading cap to BTC 10,000 (USD 102 million). At the same time, the recently launched VanEck SolidX Bitcoin Trust, aimed at the institutional investors and marketed by some as a "limited Bitcoin ETF," still has only USD 40,500 in assets.
In the meantime, with many anticipating a price breakout, Bitcoin moved above the USD 10,000 mark again after dropping into the high USD 9,000s on September 19. It's currently (12:24 AM UTC) trading at USD 10,217, having appreciated 3% in the last 24 hours, but dropping 1.3 in the past week.
---