Australian Crypto ETF, Digital Dollar Pilots, MetaMask Phishing Bot + More News
Get your daily, bite-sized digest of cryptoasset and blockchain-related news – investigating the stories flying under the radar of today's crypto news.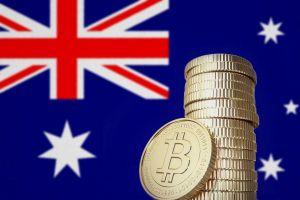 Source: iStock/btgbtg
Investments news
CBDCs news
The Digital Dollar Project (DDP) said it will launch at least five pilot programs over the next 12 months with interested stakeholders and DDP participants to measure the value of and inform the future design of a US central bank digital currency (CBDC), or "digital dollar." The DDP will release to the public the results of and insights from the pilots for use in academic study, as well as policy consideration by Congress, they added.
Security news
Ethereum (ETH) wallet and Web 3.0 browser MetaMask warned its users that a new type of phishing bot has become active. It "helpfully suggests filling out a support form on a major site like Google sheets" and "asks for your secret recovery phrase," they said, adding that "an easy easy way to avoid this kind of phishing attack is to ONLY seek support from WITHIN the app you want help on."
On May 1, Spartan Protocol, a decentralized protocol built on Binance Smart Chain, was exploited to result in more than USD 30m loss, according to security startup PeckShield. The incident was due to a flawed liquidity share calculation in the protocol, which is exploited to drain assets from the pool, they added. The team behind the protocol confirmed that their code had a flaw, despite "it was audited," "but an un-ethical hacker exploited" it. The team added that "Sparta will re-build."
Regulation news
The government of Turkey has told crypto exchanges that they must abide by the same kind of anti-money laundering and counter-terrorism financing protocols as the conventional financial sector. Over the weekend, a new decree banning the use of crypto for payments went into effect – although the new head of the nation's central bank has previously ruled out a total China-style clampdown on crypto. In a presidential decree published on May 1, the government explained that its existing AML law had been amended by presidential order on April 30 to include "cryptoasset service providers" and "savings-based finance companies."
A private member's bill that proposes "institutionalizing" cryptoassets "such as bitcoin (BTC) and ethereum" in South Korea is set to be brought forward by a ruling party MP, reported Seoul Kyungjae. A parliamentary financial committee will consider the bill, from the Democratic Party lawmaker Lee Yong-woo. Lee claimed that the bill would seek to boost "transparency" in the sector. He said that it would force crypto exchanges to store their crypto funds with third-party custodians and abolish all forms of anonymity in the sector.
DeFi news
Ethereum-based Umbrella Network, a decentralized finance (DeFi) project, said it is now launching on Binance Smart Chain. "The high costs of the Ethereum network clearly make it more difficult for us to achieve our first objective: to be the lowest cost data provider," the team said.
Adoption news
Spain's University of Zaragoza has launched what it labeled a "pioneering study into the use of bitcoin in the payments field." The university is surveying English and Spanish speakers about people who have used BTC to buy products and services as part of what it called "a large and representative sample from several countries," in an interview with Diario Bitcoin. The research team said that it had "decided that to focus on bitcoin" since "of the few companies that accept crypto payment, practically most of them deal exclusively with BTC."
---