Are Chinese Bitcoin Mining Farms Moving to North America and Why?
Disclosure: Crypto is a high-risk asset class. This article is provided for informational purposes and does not constitute investment advice. By using this website, you agree to our terms and conditions. We may utilise affiliate links within our content, and receive commission.
Bitcoin (BTC) production is seemingly being shifted to North America from China, which dominates digital coin mining. But if so, what could be the reasons behind it?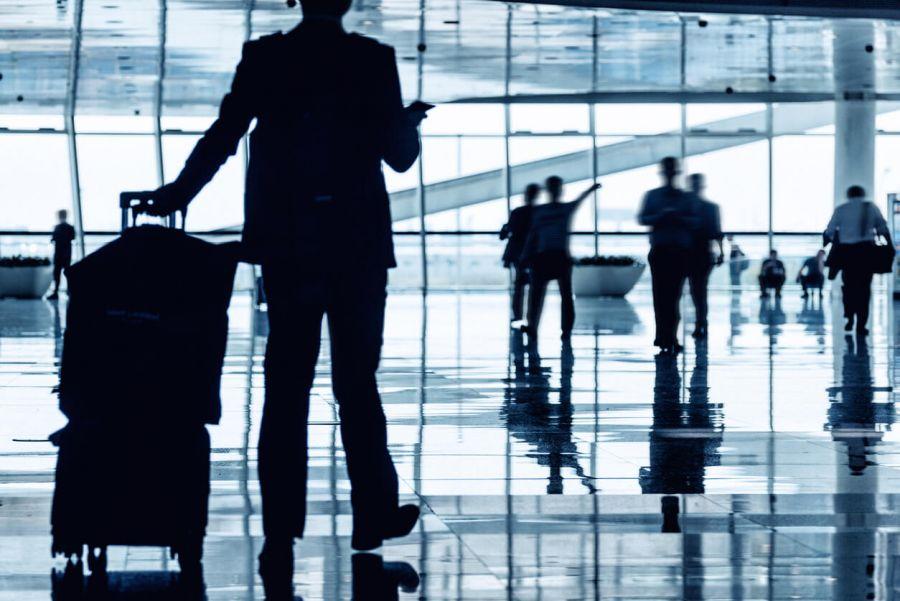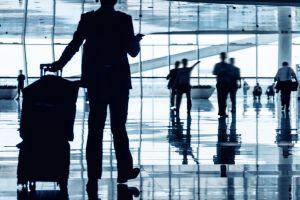 At the end of 2019, China's Bitcoin miners controlled some 65% of total hash power, according to CoinShares Research. Also, Chinese firms such as Bitmain and Canaan are the biggest manufacturers of bitcoin mining hardware in the world.
"What I have seen recently, probably over the past three to six months, is a real growing shift toward attempts to move a lot of that activity outside of China into specifically the U.S. and Canada," said Barry Silbert, founder of Grayscale Investments, a U.S.-based cryptoasset management firm, according to Reuters. He didn't specify why this is happening though.
There have existed speculations for a long time – based on the distrust towards Chinese government, and possibly fueled by China's support of blockchain and development of a digital yuan – that the government may seek to control the miners.
"We have seen waves of mining farms started to build their infrastructures outside of China, particularly in North America in 2019," says Johnson Xu, a senior analyst at TokenInsight, a token data and rating agency, providing examples of Hut 8 and Bitfarms executing "meaningful financing" in 2019; Bitmain launching a 50-megawatt farm in Texas and initially planning to expand it to 300 megawatts; Whinstone US and Northern Bitcoin AG merging to set up a large Bitcoin mining farm in Texas with one-gigawatt capacity; etc.
The main reasons for Bitcoin mining shifting from China to North America or other regions, says Xu, could be:
Regulatory stability on cryptocurrency and a well-established financial system.
Demand from traditional investors to gain indirect exposure to the cryptocurrency market. Investment through traditional means (e.g. Investing in Hut8Mining, Bitfarms) on Bitcoin mining farms are considered to be gaining indirect exposure to the cryptocurrency market.
Structured and progressive legal framework.
Increasing awareness of Bitcoin and cryptocurrency outside of China on the national level.
Interests in leveraging Bitcoin mining farms to smooth out the electricity grid fluctuation or to support the off-peak electricity demand in order to support the wholesale electricity price on a national level.
TokenInsight 2019 Mining industry annual report also claims that the Chinese mining farms still dominate the industry and that this dominance will continue but at a slower growth rate. On the other hand, an accelerated pace in the development of the mining farms outside of China is expected in 2020.
Mining difficulty might drop
Essentially, more miners means higher difficulty, but the last two weeks shows a drop in its growth rate. Yesterday, during the difficulty adjustment, the Bitcoin mining difficulty went up 0.52%. The next adjustment in less than two weeks is expected to bring it down by 0.19%, according to an estimate by major Bitcoin mining pool BTC.com
To compare, in January, the difficulty increased three times, going up by 4%-7%.
Meanwhile, compared to February 2019, when the hash rate was around 43 EH/s, it has gone up 2.5 times to 111.23 EH/s where it currently stands. At the same time, BTC's price went from c. USD 3,600 to the current (10:20 UTC) USD 10,313.
As for the pool distribution, there aren't any major changes shown by BTC.com, nor is it necessary for it to be that affected by machines being moved from China, as the pools are the same. Since a year ago, F2Pool has taken BTC.com's place at the top, while the latter dropped to the third spot. Poolin stands between them. Only other pools with more than 10% are OKExPool and AntPool (controlled by Bitmain), compared to only the latter a year ago.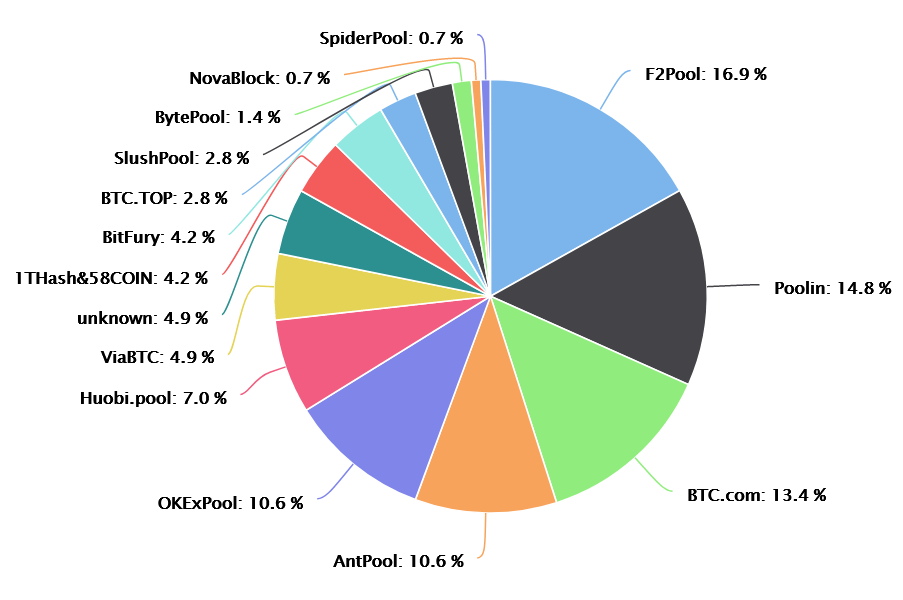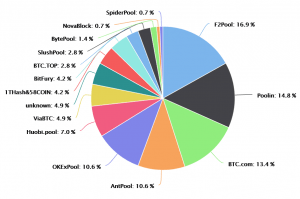 And while this slower growth in mining difficulty may bring higher returns to the working miners, this drop too begs the question 'why'.
Coronavirus impact
This particular event has coincided with the outbreak of coronavirus and the subsequent quarantine by the Chinese authorities, which have affected businesses and workers, including that by mining equipment makers. What's more, the mentioned giants, Bitmain and Canaan had already issued notices of a delay of after-sale services. MicroBT did so as well.
What this essentially means is a delay in the production of the equipment and in its shipment, and likely a delay in upgrading the equipment by miners. Furthermore, due to the virus, Chinese authorities seem to be closing down certain mining farms, such as that of mining pool BTC.top as CEO Zhuoer Jiang reported.
And this all comes at the time when miners are getting ready and want to replace their old equipment for the May 2020 Bitcoin halving, which in itself is bringing a number of existential questions for this group.
---