Another US Regulator Wants Agencies to Join Hands to Regulate Crypto
Disclosure: Crypto is a high-risk asset class. This article is provided for informational purposes and does not constitute investment advice. By using this website, you agree to our terms and conditions. We may utilise affiliate links within our content, and receive commission.
The Joe Biden administration seems to be filled with regulators distrustful of bitcoin (BTC) and other cryptoassets – as there are new signals that the US regulators are aiming to 'rein in' the crypto industry by establishing collaborations between agencies.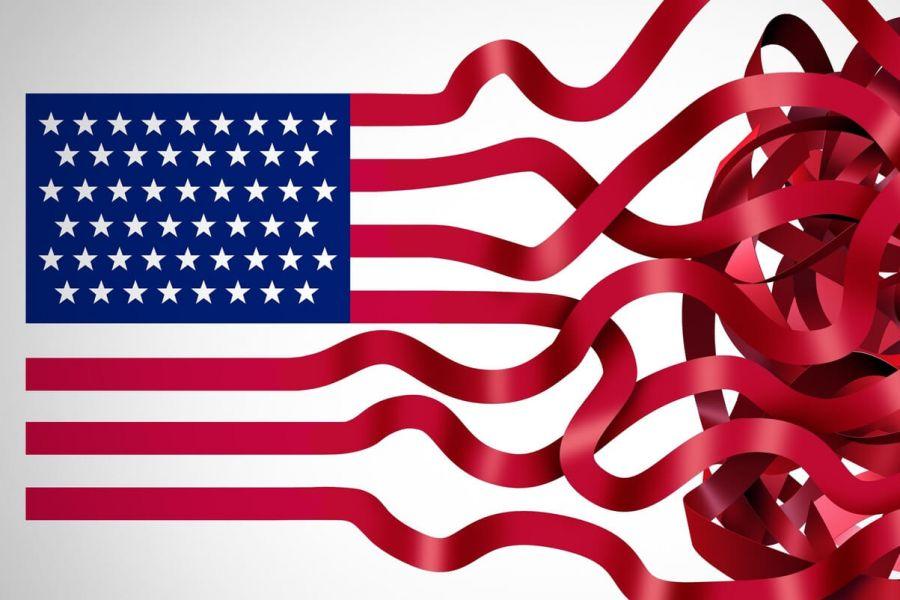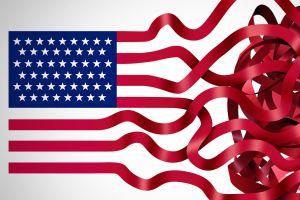 US financial authorities have set their eyes on the crypto market and are gearing up to regulate it more actively, given the increasing concern that a lack of proper oversight risks harming savers and investors. However, this may take time, as the country's regulators are yet to figure out who has the legal authority to oversee this market, per the Financial Times (FT).
Michael Hsu, the newly appointed Acting Comptroller of the Currency, wants the US officials to work together to set a "regulatory perimeter" for cryptoassets.
"It really comes down to coordinating across the agencies. […] Just in talking to some of my peers, there is interest in co-ordinating a lot more of these things," Hsu told the FT.
Janet Yellen, the Treasury secretary – who said that bitcoin is "a high-risk, speculative investment" – already suggested there'd be a change in approach to crypto with the appointment of Hsu at this position.
Another sign that the US is readying for a new approach was the first meeting held earlier in May of "an inter-agency sprint team," focused on crypto regulation. Three major federal bank regulators were involved: Office of the Comptroller of the Currency (OCC), the Federal Reserve, and the Federal Deposit Insurance Corporation.
According to Hsu, the goal of this team was to "put some ideas in front of the agencies to consider" as they try to catch up with the growth in crypto, but not to make policies.
"It's small and it's senior," he was quoted as saying. "The idea is that time is of the essence and if it's too big that gets harder."
This meeting followed Hsu's announcement of a staff review of specific actions by those previously in charge of the OCC, including those actions related to cryptoassets, as well as a decision to give national trust charters to companies that provide custody services for cryptoassets.
For Hsu, the blockchain technology is likely here to stay, but while different platforms are creating innovative and "promising" payment processing tools, these are also risky, potentially leading to a large shadow banking system. The enthusiasm surrounding the banking innovation is to him reminiscent of the financial crisis, per the FT.
As a reminder, Hsu took over the OCC from Blake Paulson, who had stepped into the role after the January step-down by Brian Brooks – a former executive at crypto exchange Coinbase and current Chief Executive Officer at Binance.US. Brooks was therefore crypto-friendly and had made major strides towards its adoption in the eight months he had spent as the comptroller.
But Yellen, Hsu, and their stances towards crypto are not the only changes in the regime that may signal tightening the regulatory belt around crypto.
As reported, last week Gary Gensler, Chairman of the US Securities and Exchange Commission (SEC) sworn into office last April, told US lawmakers that he wanted to work with other regulatory agencies and the Congress to "fill in the gaps of investor protection in these crypto markets."
He further argued that, as no crypto exchange has to date registered as an exchange with the SEC, the regulation has resulted in "substantially less investor protection" than in the traditional securities markets, as well as to "correspondingly greater opportunities for fraud and manipulation."
____
Learn more:
– Paxos, Protego & Anchorage Face 'Regulatory Volatility' in US
– Former Regulators Moving Into Crypto: South Korea vs US
– 'Legalize Crypto,' Urges Ukrainian Cybercrime Chief
– Green Investments Help Bitcoin Miners Amid Possible Regulatory Crackdown
– Experts Warn of Tighter Policing Ahead for Stablecoins
– FATF Makes Small Crypto Platforms Easy Prey For Big Players
---