Altcoins Hit the Fan at Binance
Disclosure: Crypto is a high-risk asset class. This article is provided for informational purposes and does not constitute investment advice. By using this website, you agree to our terms and conditions. We may utilise affiliate links within our content, and receive commission.
Binance, the biggest cryptocurrency exchange with fees by 24 hour trading volume, just started a new era for altcoins that fail to deliver on their promises. And it won't look good.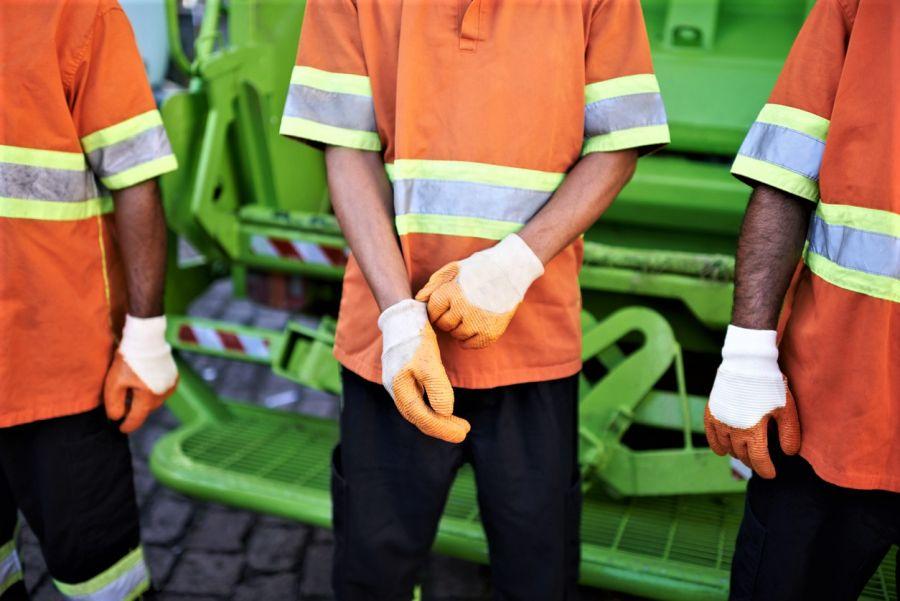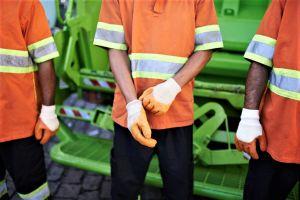 Source: iStock/PeopleImages
On Tuesday, the exchange announced that they're delisting Bytecoin (BCN), ChatCoin (CHAT), Iconomi (ICN) and Triggers (TRIG). As a reason, they say that their team "conducts comprehensive and periodic reviews of each digital asset listed on our platform to ensure projects maintain a high standard of quality." This comes as an implication that other coins lacking in quality will lose their spot on the exchange as well. At the moment, there are almost 400 coins listed on Binance. Will other exchanges be inspired by the market leader – remains to be seen.
In either case, this is what happened after the announcement on October 9:
Bytecoin price chart: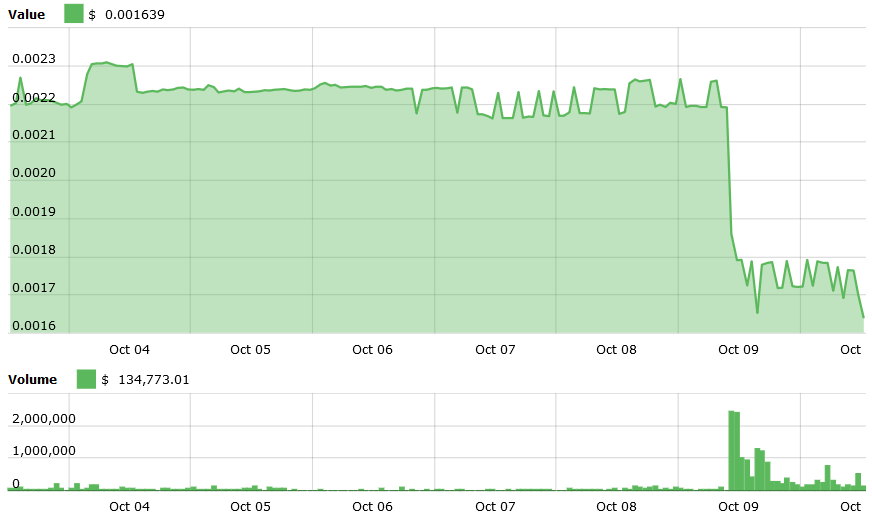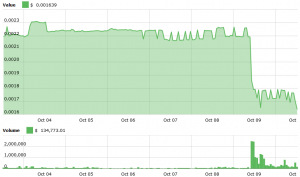 _____
ChatCoin price chart: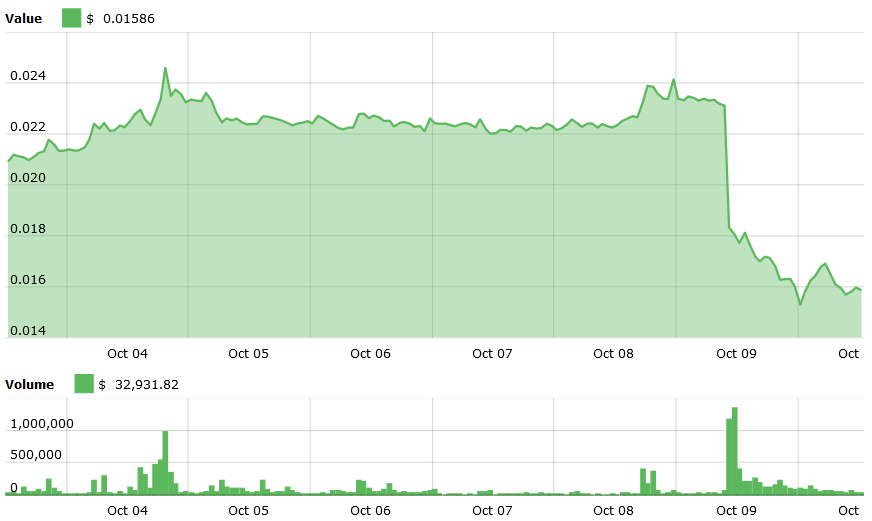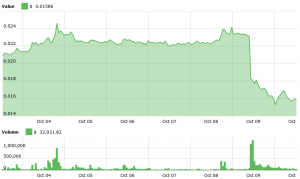 _____
Iconomi price chart: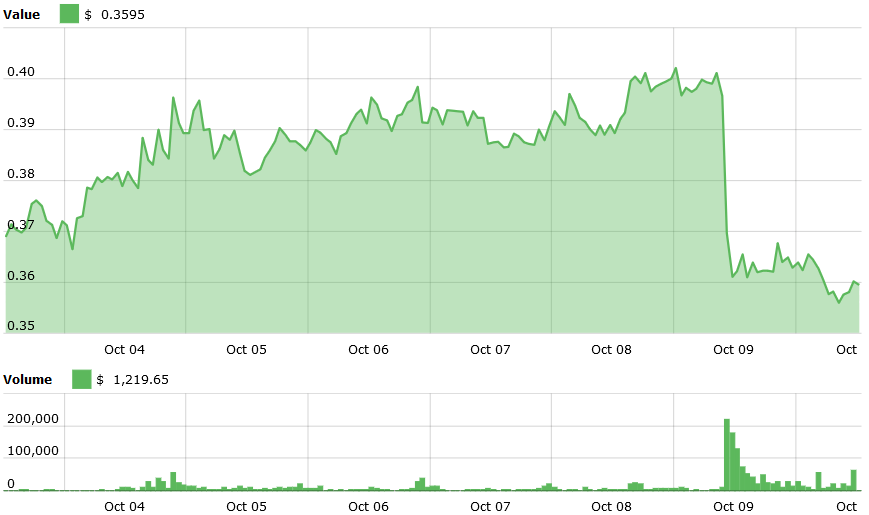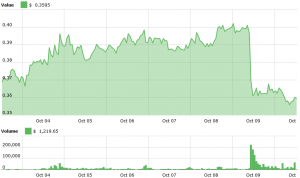 _____
Triggers price chart: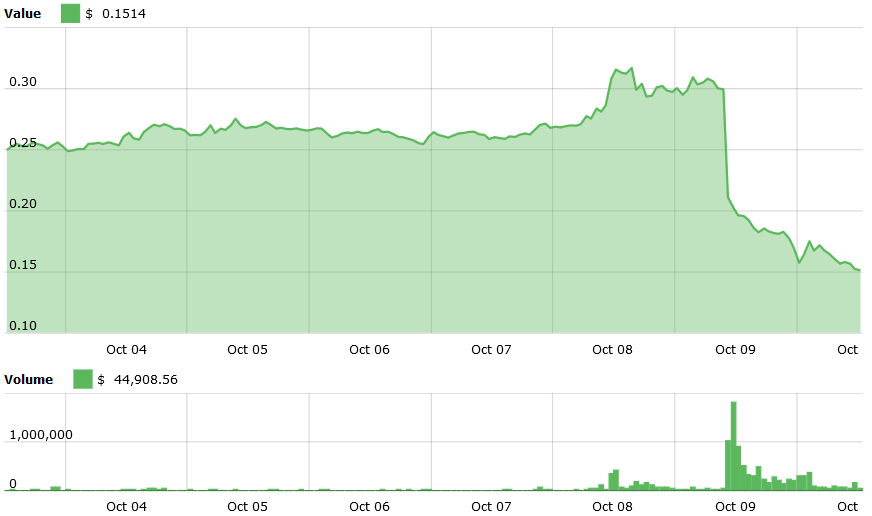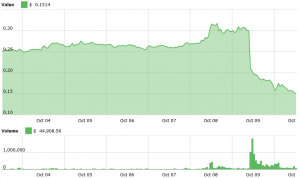 _____
Although the exchange does not name the particular reasons why each coin was delisted, the message is clear: they have fallen below a quality standard Binance is trying to uphold. Back in August, Binance CEO Changpeng Zhao tweeted, "We don't list shitcoins even if they pay 400 or 4,000 BTC. ETH/NEO/XRP/EOS/XMR/LTC/more listed with no fee. Question is not "how much does Binance charge to list?" but "is my coin good enough?" It's not the fee, it's your project! Focus on your own project!"
In a separate announcement this week, Binance also said that "going forward, we will make all listing fees transparent and donate 100% of them to charity."
A blog post by Vincent Wu of Basescore, an initial coin offering (ICO) reviews platform, goes into the reasons why these coins were delisted. From dead communities to seemingly unreliable teams without a lot of information about them, there are some incredible red flags: for example, the article claims that the Bytecoin team "stealth mined 90% of these coins and can pump and dump it with ease." Meanwhile, it would seem that Iconomi was delisted for more practical reasons: ICN has recently moved to become a security token. This would be in conflict with Binance's relocation to Malta, where they are opening up a Security Token Exchange.
And while Triggers and ChatCoin seem silent, Bytecoin and Iconomi have come forward with statements regarding the delisting. Bytecoin wrote in an official Reddit post, "We are in the process of active communication with the Binance representatives about the delisting situation. Bytecoin should proceed its trading on Binance without any issues, and we are trying to come to an agreement as soon as possible." It seems that the team is convinced they can reverse Binance's decision, but refuses to give more information "for privacy reasons."
Iconomi, meanwhile, tweeted: "ICN will be converted into the eICN equity token, which most exchanges are not currently legally prepared to offer. We expect that some exchanges will choose to delist ICN. As previously stated, ICONOMI will honor its commitment to buying back ICN at the rate of .0019 ETH for anyone who does not want to convert their ICN to eICN."
Although part of the community – especially HODLers of these coins – are left scratching their heads and even panic selling, the rest are betting on which coins will be next. As the Basescore blog post says, "It takes years to build character and respect, but only seconds to destroy it."
---