Alchemy Reveals its Ethereum Gas Price Notification Tool
Disclosure: Crypto is a high-risk asset class. This article is provided for informational purposes and does not constitute investment advice. By using this website, you agree to our terms and conditions. We may utilise affiliate links within our content, and receive commission.
There is a new tool out that notifies its users when the Ethereum (ETH) gas falls within the set price range.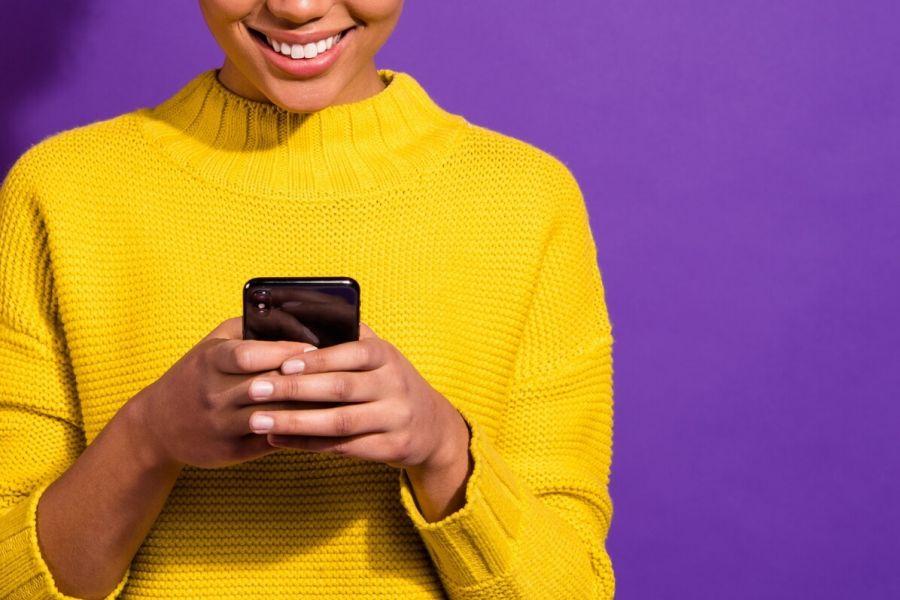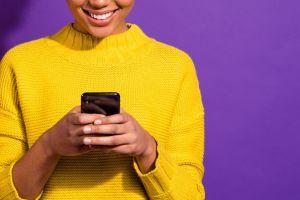 Blockchain developer platform Alchemy has announced their new tool called Gas Price Notifications, which "developers can use to alert their users when gas price is optimal for sending transactions," the team behind it said in the announcement.
Alchemy checks the ETH Gas Station, a website that provides recommended gas prices, and once the price falls within the specified range, a notification is pushed to the URL the user chose.
As for who can use it and for what, Deric Cheng, Software Engineer at Alchemy, told Cryptonews.com that almost everybody in today's Ethereum ecosystem needs and could use a tool like this just to make basic transactions.
"For example, developers who need to create contracts on a weekly basis might use it to optimize their deployments. Exchanges might use it to create market-making strategies that rely on low gas costs. Individuals could proactively purchase gas tokens locking in their gas price at a certain level once the gas prices are low enough," Cheng said.
Also, according to the team, such a tool is necessary in the world of decentralized finance (DeFi). Ram Bhaskaramurthi, Product Engineer at Alchemy, told Cryptonews.com that yield farming can use a lot of gas, given that contracts controlling liquidity pools tend to be complex. "So it's super important for anyone participating in yield farming to know when gas prices are optimal for launching contracts or trading," he said.
Bhaskaramurthi added that the Gas Price Notification tool is one part of their Notify product which enables their customers to incorporate push notifications into their blockchain apps. There is also a Notify application that's allowing their customers to subscribe to a wallet address, and get notified whenever a transaction occurs.
"We'll keep expanding these functionalities, and adding new capabilities as we see requests from the thousands of developers we work with," said the Product Engineer.
Commenting on the rising Ethereum fees, Alchemy's Cheng said that "the promises of a decentralized financial and computing ecosystem are incredible, but high gas prices are a major impediment – imagine if every time you wanted to send some money or buy an item, you had to pay 30% in fees."
Ethereum median transaction fee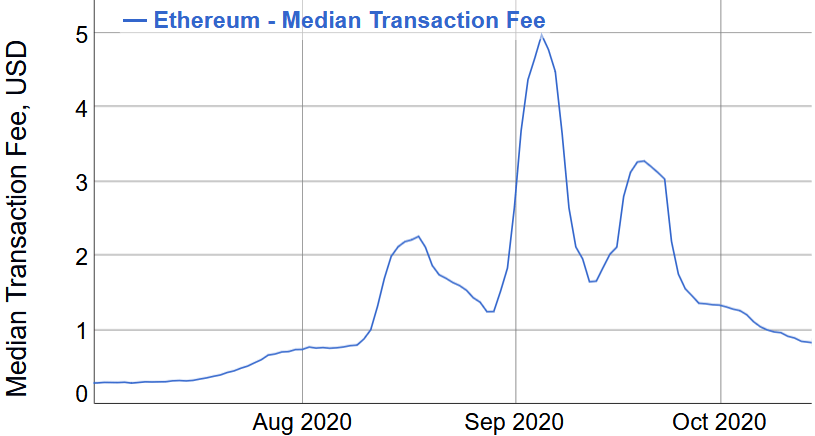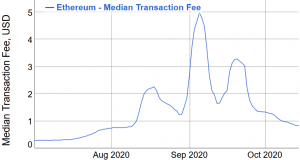 As reported, Alchemy ended its closed beta, officially becoming available for all developers to use on September 1. Earlier, in late August, they had revealed the mentioned Alchemy Notify product for the Alchemy blockchain developer platform that enables real-time notifications for transactions and events.
Meanwhile, there have been other efforts to learn when the gas price falls below the desired value. The method described by full stack software developer Matías Caricato is one created by HAL, a project that connects centralized applications with blockchains. Via the Chainlink (LINK) option, the user can click on the Track Gas Price recipe, then once the threshold is entered, and the gas price reaches it, an email is sent to the user. The post also describes creating a trigger to be notified via Telegram as well.
____
Learn more:
Vitalik Buterin Says High Ethereum Fees Might Be Gone Even Before ETH 2.0
Here is the Best Time of Day to Save on Ethereum Gas Prices
Coinbase Blames Performance Issues on Ethereum Fee Spike
'Prohibitively Expensive' Ethereum Network Fees 'Are Healthy'
---