After Failed Prediction, Cardano's Hoskinson Pushes for 'Real Decentralization'
Disclosure: Crypto is a high-risk asset class. This article is provided for informational purposes and does not constitute investment advice. By using this website, you agree to our terms and conditions. We may utilise affiliate links within our content, and receive commission.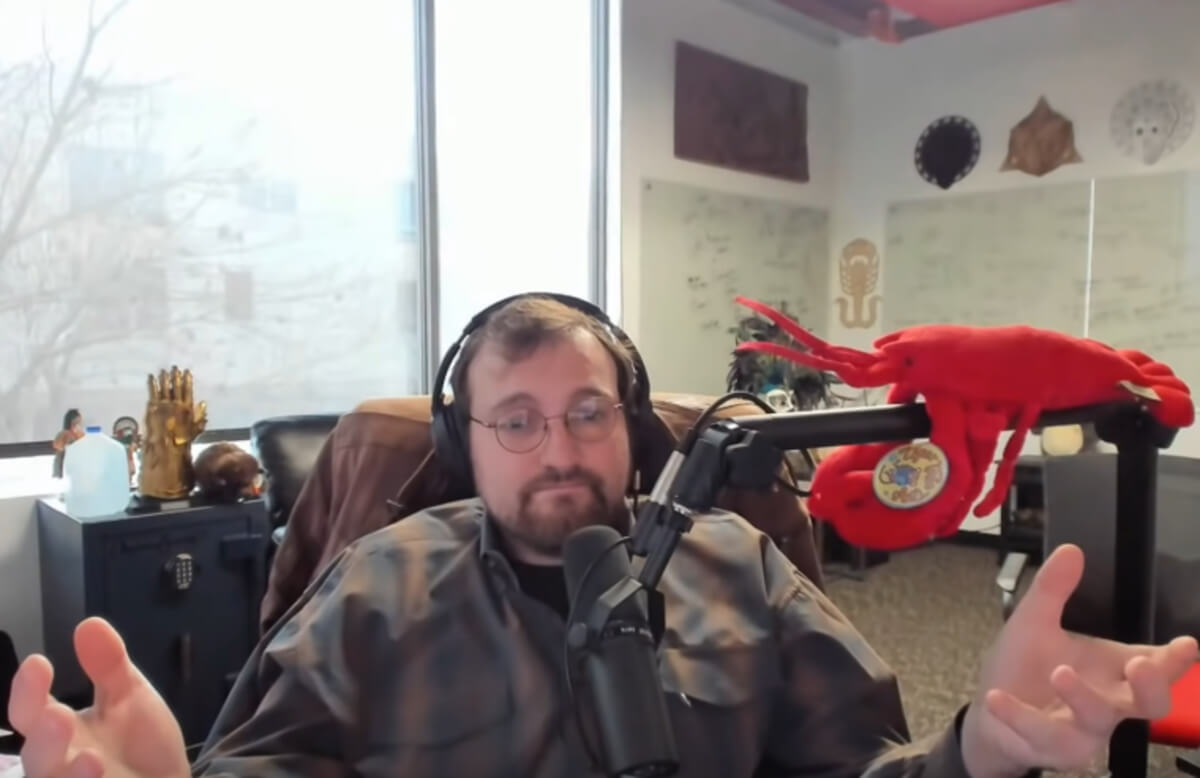 Cardano (ADA) will create a more formalized open source project structure in 2022, but community members must also do their part to ensure "real decentralization," Cardano founder Charles Hoskinson said in a livestreamed video update on his vision for the new year.
"A formal open source project structure is going to be formed, kind of like Hyperledger to Linux," Hoskinson, who is also the CEO of Cardano development firm Input Output, said.
He added that there will be "many institutions wired in" to the new structure, and that "all the people that are currently working on [Cardano] will be novated over, including me."
Satoshi had 'good reason' to leave
Commenting on decentralization and what makes a blockchain project resilient, Hoskinson said that he and the team have "thought a lot about resiliency," running "a lot of scenarios down."
The founder argued that:
"[T]here is a very good reason why [Nakamoto] Satoshi [the creator of Bitcoin] left, and that reason alone is why bitcoin is so strong."
He went on to say that without a person at the top of a project, attacking that project becomes much more difficult for those who want to stop the societal changes that cryptocurrency can bring about.
"If there's no one at the top, you have a much harder task in front of you. You have to attack the philosophy […]," Hoskinson said, before asking:
"How can you argue against liberty and freedom […] against applied innovation towards making people's lives better?"
In line with this view, the Cardano founder urged his viewers to adjust their expectations of him, saying "you cannot have a mentality that Charles Hoskinson is going to sit up on an ivory tower and figure it out."
Hoskinson added that he does what he can, but stating:
"[I]f you really want the world I preach, you have to give it a bit of a push, get your own communities involved. That's real decentralization."
Finally in the video, Hoskinson stated that 2022 in his view will be "a hell of a year."
"In many respects it's going to be the best, and in many respects, it's going to be the toughest," he said, adding: "We've seen the promised land together, and I wanna get there, and I know we can."
Failed prediction
The video update from Hoskinson this Christmas is not the first time Cardano and its founder have made big promises and predictions about the future.
One failed prediction that has made its rounds on the internet this year was a July 2020 tweet from Hoskinson in which he predicted that 2021 will see "hundreds of assets running on Cardano, thousands of dapps, tons of interesting projects and lots of unique use and utility."
Commenting on this prediction during his latest video update, Hoskinson said that today there are in fact far more than 2m assets that have been issued on Cardano, with the vast majority being non-fungible tokens (NFTs).
However, Hoskinson did admit that he "got it wrong" in terms of decentralized apps (dapps). "We have yet to see significant traction there," the founder said.
At 13:33 UTC, Cardano's native ADA token was up 9% over the past 24 hours, trading at USD 1.57. The token remains up 26% for the past 7 days, and 2% for the past 30 days, per CoinGecko.
____
Learn more:
– Cardano's ADA Token Rallies Ahead of DEX Testnet Launch
– Cardano and Tron Fall as eToro Restricts Access for US Users

– Cardano Continues to Lead the Blockchain Platform Pack
– Cardano's Hoskinson Keeps Bashing Ethereum As ADA Outperforms ETH

– 6YO Cardano Still Compensates Lack Of Adoption With Plans & Hopes
– Bitcoin Big in Japan, Ethereum Dominant in Singapore, Australians Love Cardano

– DeFi Trends in 2022: Growing Interest, Regulation & New Roles for DAOs, DEXes, NFTs, and Gaming
– Decentralization in Crypto Is a Hard to Measure Ideal
---