Adoption Ideas: Bitcoin Shopping Mall and Russian Crypto Village
No matter what experts might say on crypto adoption, real world examples have looked favorably upon the emerging technology. For example, one of the smallest countries in the EU, Slovenia, has announced that its largest shopping center, already named BTC City, will transform into a complete Bitcoin city. Meanwhile, farmers and small businesses in a Russian village have ditched the ruble in favor of cryptocurrency for local trade.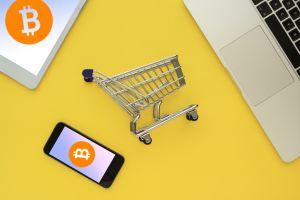 Slovenia, the country of origin for one of the oldest crypto exchanges Bitstamp, has announced that every store in BTC City shopping mall will accept cryptocurrency and operate via blockchain technology, Bitcoin Magazine reported. The mall contains over 500 retail stores. It presently holds several travel and tourism ventures, a luxury hotel and casino, a multiplex cinema, a waterpark and the Crystal Palace office park.
Representatives of BTC City said, "The development of BTC City into a Bitcoin city is an important step toward the realization of BTC's openness-oriented strategy, providing its customers and business partners with both freedom and choices regarding their purchases with new forms of payment."
Meanwhile, farmers and small businesses in the Russian village Kolionovo, 80 miles from Moscow, chose to pay with a cryptocurrency called Kolion instead of the ruble because banks charged huge interest rates when lending, CNN reported.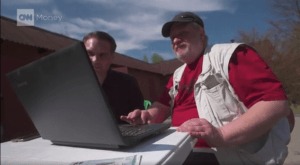 A banker turned farmer Mikhail Shlyapnikov created the currency by issuing paper kolions in 2014 which was banned by Russian court in 2015, which made him go for a crypto version, raising USD 500,000 in an initial coin offering. Kolions can't be mined, but are instead either bought or "plowed" - helping the villagers with farming and construction.
Shlyapnikov told CNN, "We now have about USD 2 million in kolions because its value has jumped since the ICO," and adds that the coin is backed by a reserve of 500 Bitcoin. In his opinion, this cryptocurrency is a way for them to insulate themselves from Russia's financial system.
---