Adam Back Believes There is Another Way to Safeguard your Bitcoin
CEO of Canada-based blockchain technology firm Blockstream, Adam Back, said that the company is looking into ways how to help crypto users to safeguard their bitcoin (BTC) holdings even more.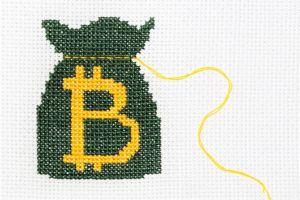 During an interview at the Lighting Conference in Berlin this past weekend, Back discussed the value of privacy and security but said that "managing backups is a challenge for the average person." So there is a trade-off there: you can use an exchange with its own wallet and when you lose a password, they can provide another one, but it means that you do not have absolute control over that wallet - if an exchange gets hacked, your funds are gone too.
On the other hand, says the CEO, Blockstream's Green Wallet is one of the first smartphone wallets which provides multi-signature and two factor authentication (2FA) security system, so it requires both the user's keys and the server to approve the transaction. If you lose your two-factor authentication device you can regain access to the coins after some time, explains Back, so there is some form of recovery mechanism. However, if you lose the backup of your keys, you will not be able to access your money, as nobody can provide you with a new way in – nobody knows your keys.
"I think there's a possibility in the future for a sort of combination where you can have the protection from losing your backups and yet still have control," Back says. He explains that Blockstream is looking at a method – another step in the recovery process – whereby if you lose the backup, there is another backup that would allow people to get to their money. The technology is easy to use, says Back, but it needs to be safe too, in a sense that people wouldn't lose money due to a backup mistake.
"I think, counter intuitively, we should be able to have user control – like you actually have your keys and a bank-like sort of two-factor authentication device to approve your transaction, [which] makes you much safer from malware and hackers […] – and the ability to recover from backup failure if you lose your backups."
Back also said that Blockstream recently announced Tor support for its Green Wallet which hides somebody's IP address and protects their privacy.
Learn more:
Blockstream's Samson Mow on Their Main Focus and Mining Via Satellite
How to Protect Your Absolute Crypto Lifeline - Seed Words
The Paper Wallet Debate: Are They Safer or Riskier than Other Wallets?
Turn Your Old Smartphone into Ethereum Hardware Wallet
---