What Is Facebook Coin, Blockchain, and Project Libra?
Facebook blockchain will be to be a cryptocurrency-powered payments system fueled by its native cryptocurrency. The Facebook coin will be a stablecoin pegged one-to-one to the United States dollar.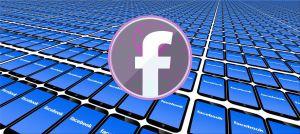 Facebook is set to launch its own cryptocurrency called Facebook coin (or FB coin) in Q1 2020 as a part of a mysterious plan named "Project Libra." But what is it going be, how will it work, and what purpose will it serve? We don't have all the answers yet, but there's sufficient information to start putting pieces together for a broader picture.
Facebook coin: what do we know so far?
Facebook blockchain is supposed to be a cryptocurrency-powered payments system fueled by its native cryptocurrency. The Facebook coin will be a stablecoin pegged one-to-one to the United States dollar.
It's no secret that Facebook wanted to tap into the mobile payments sector by integrating them into its social media apps like Whatsapp, Instagram, Messenger, and Facebook. Its early attempts to do so date back to 2015 when the firm announced plans to add mobile payments feature to the Messenger app. However, it was January 2018 when Mark Zuckerberg first suggested that Facebook is going to consider how to use cryptographic encryption and cryptocurrencies in its services. In his words:
"There are important counter-trends to this --like encryption and cryptocurrency — that take power from centralized systems and put it back into people's hands. But they come with the risk of being harder to control. I'm interested to go deeper and study the positive and negative aspects of these technologies, and how best to use them in our services."
Later in May 2018, there were the first rumors stating that Facebook began to form a team dedicated to blockchain and cryptocurrency. Former PayPal president and VP of Facebook's Messaging Products David Marcus was appointed as a head of the project. At that time, many began to speculate that Facebook plans to launch its own cryptocurrency.
In June 2018, it was reported that Facebook appointed Evan Cheng as its director of Engineering and Blockchain. This prompted speculations on what Facebook's crypto plan could be.
The discussions went silent until December 2018, when Bloomberg published a report about an upcoming stablecoin for WhatsApp users, which led to talks about a "WhatsApp Coin." The rumor had it that the coin will focus on the remittances market in India.
In February 2019, it was reported Facebook was already pitching their coin to various cryptocurrency exchanges. The upcoming cryptocurrency will be called the "Facebook Coin" or just "FB Coin." In related news, Mark Zuckerberg admitted that he's potentially interested in using blockchain technology as an authentication tool on social networks.
In April, Nathaniel Popper reported that Facebook is seeking USD 1 billion in external funding for its forthcoming Facebook coin. He also added that the stablecoin will be pegged to a basket of foreign currencies.
Update on Facebook's cryptocurrency: Sources tell me that Facebook is now looking to get VC firms to invest in the Facebook cryptocurrency project we reported on earlier this year. I hear they are targeting big sums -- as much as $1b.

— Nathaniel Popper (@nathanielpopper) April 8, 2019
[
Not long after that, it was published that Facebook has spoken with VISA and Mastercard about its Facebook coin and is reaching out to dozens of other financial firms and online merchants to aid its cryptocurrency-based payments system's launch. Besides, the project's secretive codename has leaked - it was called "Project Libra."
According to the latest reports of May 2019, Facebook has hired two Coinbase's compliance specialists to help the company prepare for the Facebook coin launch in the United States. Also, Reuters reported that Facebook registered a new company called Libra Networks in Geneva, Switzerland. Libra Networks will focus on investing, payments, financing, identity management, analytics, big data, blockchain, and related technologies.
At the end of May, BBC released an unsourced report which states Facebook will start testing its token named GlobalCoin at the end of 2019 and wants to launch it in Q1 of 2020. The report also mentions Facebook talks with institutions like Bank of England, U.S. Treasury, and Western Union.
Despite many leaks, reports, and rumors, we are yet to get an official statement from Facebook regarding the Libra project. The company still stands behind its latest comment, which says, "Facebook is exploring many different applications of cryptocurrencies," without revealing much about the use case of Facebook blockchain and Facebook coin.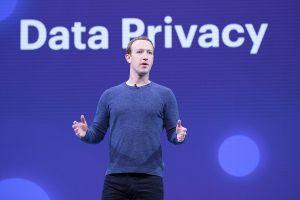 What could be the purpose of Facebook blockchain?
So far we got nothing but guesses on what Facebook coin and blockchain could be and what could it be used for. Yet, according to Facebook, soon its 2.4 billion users will be able to discover, browse, and get product recommendations from their favorite influencers, organize shipping and make payments without ever leaving Facebook, Instagram, and Whatsapp, as reported by The Telegraph.
The news goes hand in hand with recently announced Facebook's biggest redesign in a decade. Apparently, Facebook's website and the app will become more privacy-oriented, geared towards private groups, and with new personalized news feeds. Facebook won't function as a "town square" anymore, but more like a "living room," was announced it the latest F8 conference. It is likely that Libra Networks and a native Facebook blockchain will play a pivotal role in encrypting user data, identity management, and private conversations.
Apart from privacy and security, Facebook's blockchain is also likely to power its cryptocurrency-based payments system. Such system would enable peer-to-peer (P2P) transactions in all its existing social media platforms and purchases in external ecommerce sites. According to the report by the Wall Street Journal, Facebook may eventually produce a convenient payments' gateway to be embedded within various third-party apps and websites, much like Facebook's like and login buttons.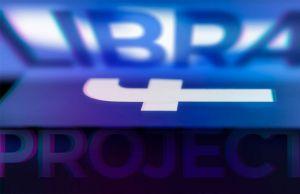 Facebook already has a built-in marketplace dedicated to buying and selling various goods. Blockchain could be used to perform on-platform payments and manage reputation without leaving the platform. Such development could have enormous implications for business pages, too.
The same applies to Instagram and Whatsapp. In recent years, Instagram has reaped the benefits of thriving influencer marketing and has become a hot spot for every consumer business. Last October the company introduced a dedicated shopping channel designed for businesses on the platform. The ability to list, market, discover, and pay for the products directly on the platform would only bring the sellers and consumers closer.
Meanwhile, Whatsapp has been testing its mobile payments feature in India. For now, the system requires a user to connect his or her native phone number and a bank account that supports Unified Payments Interface (UPI), a real-time Indian payment system used for local inter-bank transactions. Therefore, no cryptocurrency is unlikely to be involved just yet, especially considering India's harsh stance against all things crypto. Mark Zuckerberg has said the payments product will gradually roll out in other countries later in 2019 so we might witness Facebook cryptocurrency in use then. It's also not unlikely that WhatsApp will get its own product catalogs, too.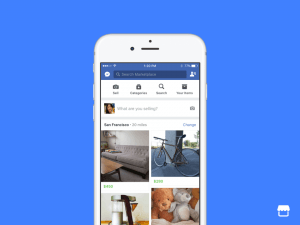 Such moves hint that Facebook's primary objective is to compete in the ecommerce shopping sector, taking on online giants like Amazon or eBay, as well as online payment companies like PayPal, Apple Pay, and Google Pay. Facebook blockchain is likely to be implemented for user payments and to strengthen Facebook's security, user identity authentication, and privacy.
In such case, what are the potential use cases for the Facebook coin?
What is the potential use case of the Facebook coin (FB Coin)?
So far, there have been many speculations about what Facebook coin could mean for the social media users and the rest of the world. If the reports are to be trusted, we know that FB Coin is likely to be an externally-funded stablecoin backed by a basket of foreign currencies. The Facebook coin will allegedly maintain a 1:1 peg with the US dollar.
Such coin could have several potential use cases:
A Facebook wallet with a Facebook coin used to pay for goods and services from partner merchants or for Facebook, Instagram, or Whatsapp ads.
Sending Facebook cryptocurrency to friends to share bills and other expenses Facebook apps (Whatsapp, Messenger, Facebook, and Instagram).
A "checkout option that users could port around the web."
Social media users could be rewarded with fractions of FB Coin for viewing ads.
Users may be rewarded for their activity (posts, likes, comments) on social networks, much like Steem.
Merchants could be able to reduce transaction fees by using the Facebook coin.
Users may be able to buy goods directly from advertisers and influencers using the Facebook coin.
There might be some interesting integrations with VISA and Mastercard payment networks allowing users to convert Facebook coins to fiat with ease.
Facebook wants ecommerce companies and app developers to accept its coin so it may become another online payment gateway.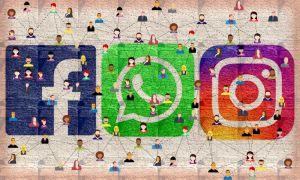 Will Facebook coin compete with Bitcoin, Ethereum, and other open cryptocurrencies?
It's doubtful that Facebook will create an open, decentralized ledger. Experts believe that the Facebook coin is going to be a centralized payments system used by stablecoins like Tether (USDT), Circle (USDC), TrueUSD (TUSD) or Paxos Standard Token (PAX). According to Juan M. Villaverde from Weiss Ratings, Facebook's cryptocurrency won't act as a real crypto asset and will act as a blockchain version of PayPal, Apple Pay, Google Pay, and credit cards. In his words:
"The Facebook coin will compete with established payment processors. Cryptocurrencies, like Bitcoin or Ethereum, are built from the ground up to disrupt them."
According to him, the company isn't moving into cryptocurrency space but merely applying blockchain technology to the traditional fintech industry.
"The Facebook coin will be another layer built atop the existing financial system — another intermediary, another counterparty, plus all the corresponding risks. Bitcoin and other cryptocurrencies are slated to render every one of those layers obsolete," says Juan M. Villaverde.
However, others think the Facebook coin will be good for crypto adoption, and can potentially increase the legitimacy of the crypto industry. For instance, Spencer Bogart, a partner at Blockchain Capital believes that "having billions of users, the social media giant Facebook could, in theory, bring digital assets closer to a large number of potential users and could even act as a "dramatic catalyst."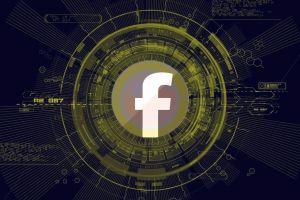 Nevertheless, there also are contrary opinions. For instance, Lisa Ellis, a partner at Moffett Nathanson thinks Facebook might go for an open system governed by an independent board.
"An open cryptocurrency system is more likely to encourage commerce over the Facebook system than a closed crypto system, because an open crypto is more liquid (easier to exchange to/from fiat currency, so more likely a consumer is willing to use it)," she states, as reported by Barrons.
Besides, Facebook already tried to implement Facebook Credits, a closed payments system which turned out to be a failure. Collaborating with VISA and Mastercard only seems to confirm the theory of Facebook blockchain being another internet gateway like Apple Pay and Google Pay.
YouTuber ColdFusion has also voiced his opinion, expressing further privacy concerns. According to him, the Facebook coin could be huge in the developing markets, but it may also lead to new privacy issues concerning user spending habits and transaction data sharing.
"While Facebook may say that they want to ensure privacy, historically this has not been the case," points out the YouTuber.
You can see the full video below.
Aside from all the opinions and speculations, we are yet to see what the Facebook coin and cryptocurrency will come to be.
Beware of Facebook coin or FB Coin scams
So far, all that we know from Facebook about the Facebook coin is summarized in the following quote:
"Facebook is exploring ways to leverage the power of blockchain technology. This new small team is exploring many different applications. We don't have anything further to share."
Regardless, that doesn't stop tireless internet scammers from doing what they're good at. There already are multiple websites like Facebooktoken.org, which are organizing a Facebook ICO.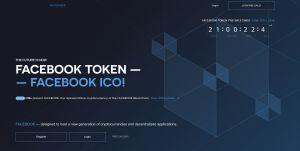 Needless to say, these are scam websites which are trying to take advantage of naive investors. Be careful and don't fall for any officially confirmed Facebook ICO.
Follow the latest cryptocurrency news with Cryptonews to keep up with the latest updates on the Facebook coin and The Project Libra.