Metamask Guide: How To Set Up and Get Started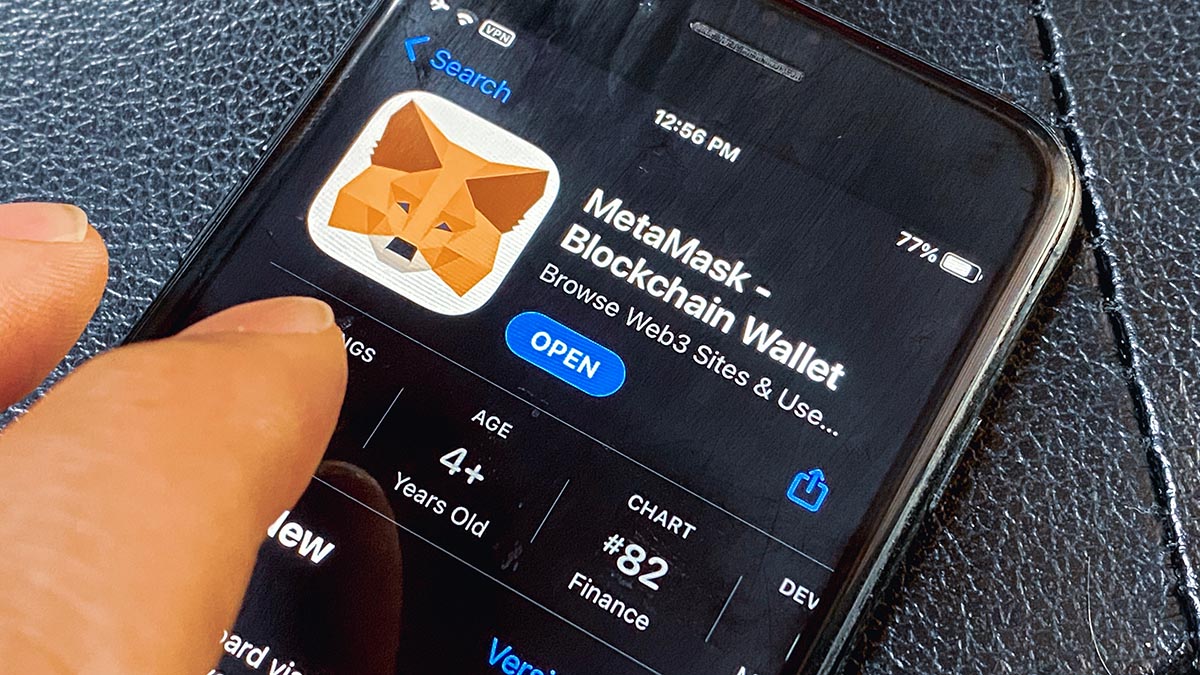 MetaMask is one of the most popular cryptocurrency wallet apps in the world. Connected by default to the Ethereum network, it can work with a wide variety of networks and tokens, allowing you to store your cryptocurrencies and connect to a number of marketplaces and decentralized apps to purchase NFTs for your personal collection.
This short guide will break down, step by step, how to set up a MetaMask wallet and put all the blocks in place to begin making purchases with your cryptocurrencies.
This guide assumes you have already purchased your first cryptocurrencies and are looking to take the next steps. However, if you haven't and need some advice, click here to read our guide and get started.
Metamask Wallet
Owning cryptocurrencies on an exchange such as Coinbase or Binance is one thing, but the ability to interact with NFT marketplaces, dapps, and spend your crypto requires the use of a private wallet.
Setting up a native browser wallet like Metamask is a quick and simple process. Setting yourself up to start transacting in crypto can be done in a matter of minutes.
For this guide we will be using the MetaMask wallet, a simple wallet that is installed as a browser extension thus allowing you self-custody of your crypto, connect to marketplaces and purchase NFTs.
Installing MetaMask
MetaMask is available as a direct download, so head over to the MetaMask website to get started. It is vital to always check that you are on the official site to ensure you are protected from potential scams. You will be greeted with the below screen where you must click "Download Now" in the middle of your screen.
You will be automatically prompted to install MetaMask for your chosen browser. For this example, we are using Google Chrome. Click "Install MetaMask for Chrome" to be redirected to the Google Chrome Web Store.
Click the "Add To Chrome" button to begin the download and installation. After completion, you will be again redirected, this time to the MetaMask welcome page featuring the MetaMask logo.
Click the "Get Started" button to begin the sign-up process. This should only take you a maximum of 10 minutes, and make sure that before starting you have a pen and paper with you to write some important information down later on.
Being new to MetaMask, be sure to click the "Create a Wallet" button to begin setting up a fresh account.
You will then be offered an opportunity to opt into anonymous data-sharing to help them develop and improve the wallet and extension. This is completely optional and your answer will not impact your wallet usage or capabilities.
The next step is to choose your personal password. This needs to be something secure yet memorable, as this will be your primary means of accessing - and protecting - your account when on your home browser. Note there is no username or email required for MetaMask, only a password.
MetaMask then has a short, succinct security message which breaks down what a "Seed", or "Secret recovery", phrase is, and how it should be stored. This information is critical if you are new to the crypto space so be sure to process all the information on this page before clicking "Next".
On the proceeding page, you will be presented with your own personal, unique seed phrase hidden behind a padlock. Once revealed you should note down the seed phrase in the exact order it is displayed. If you forget your password, this is the final means of accessing your wallet, so be sure your note is both legible and stored in a secure place.
This is my example seed phrase. It is linked to nothing and has no value. I have noted the order of the words on a piece of paper and will store them in a safe place.
To ensure you have a way of recollecting your seed phrase, MetaMask will present you with a simple task requiring you to confirm the order of the words in your phrase before you can continue.
Once you have completed the task, your MetaMask wallet will be set up and ready for use immediately. Ensure you read the tips on securing your seed phrase and click "All Done" to be redirected to your new wallet.
This is how your wallet will look upon completion. From here you are able to buy, send, receive and swap Ethereum for other cryptocurrencies and tokens by using simple blockchain information.
Closing Thoughts
MetaMask is a straightforward, industry-standard crypto wallet that seamlessly integrates with your web browser. It allows anyone to quickly and efficiently complete transactions on the blockchain whilst safeguarding their investments.
MetaMask not only acts as a wallet but also as a registration for numerous NFT platforms and decentralized finance applications including OpenSea and Rarible, so it is a perfect place to hold your crypto.
In the upcoming guides, we will cover how to connect different networks to MetaMask, supporting a wide range of currencies and tokens, as well as how to purchase NFTs on the above platforms.
Update - see our 2023 MetaMask review.