How to Buy Bitcoin with Cash
Why buy Bitcoin with cash in the first place? Well, it's private and usually quick, and one of the easiest ways to get Bitcoins. If you'd like to sell Bitcoin for cash, following this guide will help you too. Finding ways how to buy Bitcoin...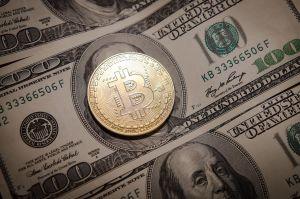 Why buy bitcoin with cash in the first place? Well, it's private, quick, and one of the easiest ways to get bitcoins. If you'd like to buy and sell Bitcoin for cash, this guide is here to help you.
How To Buy Bitcoins With Cash (and Where To Buy Bitcoins With Cash)
There are several ways to buy bitcoin with cash. You can use:
Peer-to-peer (P2P) exchanges
Bitcoin ATM's
Buy bitcoin with cash in person
Cash deposit service
Let's have a closer look at each of these options.
1. Buy bitcoin with cash using P2P exchanges
P2P exchanges provide a comfortable and secure way to buy bitcoins with cash, as they act as an escrow service. All you need to do is sign up, find a reputable local BTC buyer or seller who wants to deal in cash and arrange the further details of your trade, such as time and place of the meeting.
The most popular Bitcoin P2P exchanges include:
Bisq, Paxful, LocalCryptos and all other P2P platforms on this list allows you to buy bitcoin with cash, as well as other options. Meanwhile, LocalLightning platform allows you to buy and sell bitcoins in cash using the ever-growing Lightning Network. MyCellium Local Trader is a feature of popular Bitcoin wallet Mycellium, which lets you discover local bitcoin traders who want to deal with cash and acts as an escrow service.
2. Buy BTC with cash using Bitcoin ATM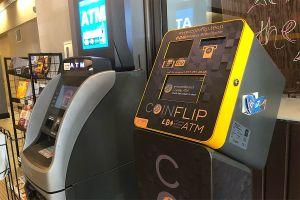 Another convenient way to get bitcoin with cash is through one of many Bitcoin ATMs.
There are many Bitcoin ATM's worldwide, and we recommend using the ones by CoinFlip as they operate the largest network of Bitcoin ATMs in the United States. They offer the lowest fees, have 24/7 customer support, offer the highest purchase limits, and are generally easy to find. Besides, CoinFlip Bitcoin ATMs are extremely fast, so you will receive your bitcoin right after completing the transaction. You can click here to find the closest Bitcoin ATM near you.
A typical process of buying bitcoin with cash via a Bitcoin ATM goes like this:
Get a Bitcoin wallet. Any Bitcoin wallet will do, but having a mobile wallet like Samourai, Blockchain.info, Jaxx, Mycellium or even a paper wallet is the most convenient way. If you want to be sure of your crypto assets security, a hardware wallet like Trezor or Ledger will do.
Find the nearest Bitcoin ATM using a service like CointATMradar or any similar Bitcoin ATM map.
Place an order. Approach the machine and follow its instructions. Select Bitcoin as the cryptocurrency of your choice and confirm your order. Mind that some ATM's may ask you to verify your ID or phone number.
Scan the QR code and complete the purchase. Access your BTC wallet and scan your public key using the ATM's camera. Insert cash into the machine and pay for the order.
Receive bitcoins to your wallet. Once your transaction is confirmed, you will receive BTC to your wallet. That's it! You've just bought your bitcoins with cash.
Also, be aware of the hefty Bitcoin ATM transaction fees. In some cases, the transaction fees can reach up to 7-15% or even more. At the moment, CoinFlip charges 6.99% of the transaction amount for purchases and 3.99% for sales.
If you do not live in the United States of can't find a CoinFlip Bitcoin ATM near you, you can look for the closest one using CoinATMradar.com or a similar online map.
3. Buy bitcoin with cash in person
If you don't want to rely on any third-party services, then the best way is to find a person to deal with yourself. Place advertisements on local advertisement boards, websites, social media or forums or simply check with your friends.
Alternatively, you can attend your local Bitcoin meetups (check sites like meetup.com) and find like-minded people there. Maybe some of them will want to buy or sell bitcoin with cash.
However, remember that safety comes first. Never reveal your actual name or where you live in those advertisements because being known for holding bitcoin is getting increasingly more dangerous.
Maintain low-profile, and always agree to meet with another person in a safe public space, such as a local bank, coffee shop, mall, or other places with many people.
4. Buy BTC with cash using cash deposit service
Some Bitcoin trading platforms offer an option to deposit cash right into seller's or service's bank account. Such services include:
Wall of Coins
Paxful
BitQuick
All in all, buying Bitcoins with cash offers more privacy and anonymity compared with centralized cryptocurrency exchanges, but you should also be more cautious of bad actors and scams. Before meeting a seller, always analyze their reviews and feedback from previous customers.
Check our other guide if you want to learn more about different ways to purchase bitcoin.