5 Alternative Methods to Buy Bitcoin With PayPal in 2023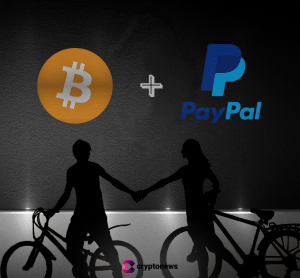 You already have a PayPal account, and you'd rather not go through the hassle of buying Bitcoin through other means. You may also know that PayPal has mostly looked favorably upon buying Bitcoin, and since late 2020, you can buy cryptocurrencies using a PayPal wallet. All you need to do is have a funded PayPal account, choose the cryptocurrency you want to buy, and confirm your purchase.
For a more detailed process of this, please check out this short explainer video by CryptoRobert.
If, for some reason, buying bitcoin directly on PayPal is not an option for you, we have also prepared five alternative methods to buy bitcoin with PayPal. However, be careful of fraudulent chargebacks - a traditional exchange might be the most secure option for a beginner.
1. Buy Bitcoin with eToro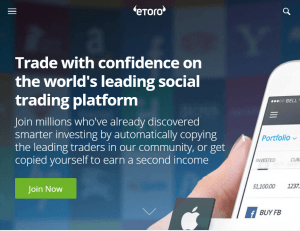 At the time of writing, eToro has recently released its eToro crypto wallet, which allows you to store Bitcoin, Bitcoin Cash, Ethereum, Litecoin, Dash, and Ripple directly from its trading platform. The trading platform allows you to buy Bitcoins with PayPal, but you need to withdraw them into your eToro wallet to be able to withdraw them elsewhere or send them to other people.
Getting Bitcoins via eToro is by far the easiest and most-beginner friendly way. Besides PayPal (which is not available for US users), it also supports a multitude of other deposit methods. In most cases, your initial deposit needs to be at least USD 200.
2. Get Bitcoins via PayPal and Virwox
Virwox is the Virtual World Exchange. You can buy a virtual currency called SLL (Second Life Linden Dollars) from Second Life - one of the biggest virtual worlds - using PayPal and then trade it for Bitcoin. However, Virwox limits the amount you can initially deposit through PayPal or credit card, the transaction fees are much higher than usual, and Virwox is delaying new user transactions for up to 48 hours.
3. Purchase BTC via LocalBitcoins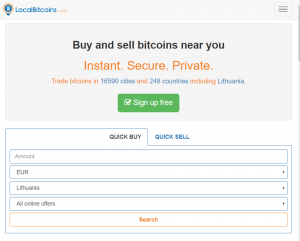 One of the most popular exchanges that is not really an exchange, LocalBitcoins is more of a website that offers you the possibility of finding people in your vicinity selling Bitcoin, and they make their own rules about which payment methods they accept. This means there is a chance they will take PayPal payments too.
4. Use Wirex and PayPal to Get BTC
Wirex is a company that supplies virtual and physical Bitcoin debit cards. Since it's just like any other debit card, you can use a Wirex's card with your PayPal account. Still, this takes an incredibly long time to complete - up to 10 days at a time, depending on where you live.
5. Buy Bitcoin with PayPal using Paxful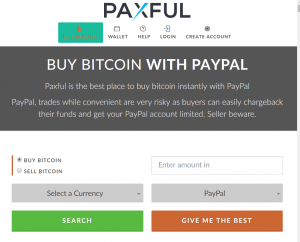 Paxful is incredibly similar to LocalBitcoins, but it is smaller and less known. When you create an account, you choose your preferred payment method and the amount you want to buy, and either choose a seller manually or let Paxful find one for you. The drawbacks are high exchange rates and the possibility of getting scammed.
If none of these work for you, you may want to reconsider using PayPal, as other options can be more secure and quicker than this.