Will Japan and South Korea Rediscover their Thirst for Crypto?
Certain influential figures in South Korea are starting to develop a keen interest in crypto, according to a local consultant.
In Japan, it would take a "leap of faith" for the general public to regain its pre-Coincheck hack thirst for crypto trading.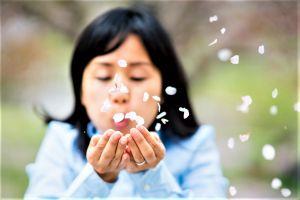 East Asia is currently in the grip of a crypto slump like no other. Investments are down, business is slow and exchanges are battling fiercely for an ever-shrinking slice of an ever-shrinking market. It seems hard to imagine that just over half a year ago, South Korea and Japan were enjoying their crypto salad days – with everyone and their grandfather (literally) talking up, reading up on and spending big on Bitcoin and altcoins.
The two countries are bitter political rivals, with a long history of adversity. They dislike being compared in any way, and have evolved independent cryptocurrency communities who rarely if ever work together, despite their proximity. However, their predicaments are eerily similar and have followed very similar timelines. Theirs is a tale of meteoric rises and epic falls, followed by cautious regrowth, all occurring parallel – yet all for completely different reasons.
(Not So) Big in Japan
Japan was named as one of A to Z Forex's top 3 most Bitcoin-friendly countries in the world in 2016, and since then has gone on to welcome more exchanges than ever, including financial giant SBI's newest platform. The country also boasts a vast network of crypto-friendly shopping outlets. As previously reported on Cryptonews.com, you really can buy anything from eels to eyeglasses with crypto in the Land of the Rising Sun.
Roger Ver, the so-called Bitcoin Jesus, once called Tokyo "the world's most Bitcoin-friendly city." The tag has stuck, and many of the capital's PR executives have been very happy to play up to this sort of label. But in the second half of 2017, things really started to kick off. Exchanges were officially recognized by the government – a global first, and a major step (even if it did involve regulation).
All of a sudden, TV screens everywhere in the country were airing exchange and cryptocurrency ads, with many featuring some of the Japan's top stars. Business went through the roof, and some celebrity investors even put their life savings into crypto investments.
Then January 26, 2018 happened. The Coincheck hack was like a Mt Gox Pt II in Japan. Maybe even more so. The bottom instantly fell out of the market. People publically scolded themselves for failing to heed the warnings of Mt Gox, hoping against hope that things would be different this time around. Crypto's name was mud once again – and a huge sense of negativity about all things crypto-related came in. The party – it seemed – was decidedly over.
Korean Crash
To the west, hacks have blighted South Korea's exchanges for years, but so far there has been no great watershed moment – at least nothing on the scale of the Coincheck hack. However, coincidentally, the wheels fell off the South Korean crypto juggernaut at almost exactly the same time – but for a completely different reason.
Right around the time of the Coincheck hack was when Seoul started talking up its much-vaunted crackdown on a market it considered "overheated," threatening regulations in line with China's blanket ban of September 2017.
South Kroea's Prime Minister Lee Nak-yon led the anti-crypto charge, claiming that cryptocurrencies could push children into illegal activities such as "drug dealing or pyramid schemes," and warned that Korean youth was in danger of falling victim to "serious distortion or social pathological phenomena."
The government seriously contemplated a total ban on exchanges, with major political figure Rhyu Si-min famously calling for the "elimination" of cryptocurrency trading in South Korea on one of the nation's most popular TV shows.
There was backlash, of course. Investors claimed the government was trying to squeeze the life out of their only escape from a debt trap that has engulfed the nation. Per the Bank of Korea, household debt hit a record USD 1.4 trillion in March this year.
The furor saw over 5,000 petitions issued, all calling for President Moon Jae-in to abandon the anti-cryptocurrency campaign. Moon actually ended up making a surprising u-turn. But it all came too late for investors. The market had already tanked. The government's crypto czar died from stress-related illnesses and at least two investors took their own lives as prices crumbled to dust.
Since then, the government seems to have been treading water on the cryptocurrency issue, cautious to avoid further mayhem, and waiting (per many analysts) to see if the G20 will come up with an international directive on crypto-regulations.
Exchanges have been forced to self-regulate, although they are likely to be stripped of their tax benefits. The government's biggest move to date has been the imposition of a blanket ban on initial coin offerings (ICOs). The ban has divided the nation – many politicians and fintech business leaders have accused Seoul of sparking an "exodus" of South Korean startups to Singapore.
Others, however, say they are happy steps have been taken to nix bogus ICO issuers in the wake of the high-profile CoalCoin scam.
Crytpocurrencies were once the talk of the town everywhere in Seoul. But even though most of the government's regulation plans have been aborted, the crash was very real, and killed off the general public's mania for all things crypto-currency related. Although exchanges are still in the black, their earnings are way down on last year.
Recovery Hopes
So could Bitcoin mania ever make a comeback in South Korea?
Blockchain and cryptocurrency consultant Mira Kim told Cryptonews.com that although the general public's interest seems to have waned somewhat, certain influential figures are starting to develop a keen interest.
"I have definitely noticed a drop in general interest," says Kim. "However, while middle-class and first-time investors are cooling their jets, more discerning investors are making bigger investments now the market has dipped. Brokers and people with diverse financial portfolios are making inquiries – and some are making not insignificant purchases."
Indeed, a South Korean property tycoon who spoke to Cryptonews.com on condition of anonymity said she had recently made a Bitcoin "investment" worth "thousands of US dollars" as part of an attempt to diversify her holdings.
KB Financial Group's Korean Wealth Report, published recently, makes for enlightening reading in this regard. Even though some wealthier South Koreans are still expressing skepticism about cryptocurrencies, citizens with financial assets worth over USD 4.5 million are twice as likely to have cryptocurrency holdings than those with less capital, and are statistically twice as likely to re-invest than less affluent South Koreans.
Glass Half Full?
Meanwhile, in Japan, cryptocurrency consultant Takahashi Sato, a resident of Yokohama, told Cryptonews.com that it would take a "leap of faith" for the general public to regain its pre-Coincheck hack thirst for crypto trading.
Sato said, "It's been so infuriating for crypto enthusiasts like me. Exchanges and blockchain companies were on the very cusp of public acceptance. They had hired some of Japan's biggest stars to feature in their advertising campaigns, and big-name celebs were openly talking about which tokens to invest in on TV shows and social media. Then, all of a sudden, cryptocurrency became a dirty word: something associated with crime, deception and fraud. It was a crushing blow. The industry wants to get back to the pre-Coincheck hack days somehow, to build up public trust again, but it won't be easy."
Hirotoshi Kamai, a 42-year-old office manager and cryptocurrency investor living in Osaka, expressed a note of cautious optimism. Kamai told Cryptonews.com:
"Is the glass half-empty, or is it half full? Tokens are cheap now, and exchanges are bending over backwards to accommodate investors, with lots of discounts and special offers. Cryptocurrencies have crashed before, but they have also recovered. A lot of people are keeping the faith – and the perceived success of the blockchain industry could help more first-time investors get involved."
Relight the Fire
Travelling around South Korea and Japan at the start of the year would have filled any international cryptocurrency enthusiast with hope. Everywhere you went, you could hear ordinary, young Japanese and South Koreans on the bus, at work and in pubs talking about cryptocurrency and blockchain technology.
Those days appear to have gone now – with many considering them to have been no more than a flash in the pan.
But with Japanese exchanges now cautiously returning to high-profile celebrity endorsements as a marketing strategy, some are now hopeful that the spirit of January 2018 can return in some form, and help breathe new life into the flagging market.
Much will hinge on the government's next move in both countries. Further regulations could slam the breaks on. But the youth's interest in crypto still remains at least as strong in both nations as anywhere else, and the countries' exchanges are among the biggest in the world.
So if Seoul and Tokyo decide to show even the faintest of signs of readiness to foster the market, the cryptocurrency scenes in both nations would likely respond in a heartbeat. These two communities – so alike but so different in so many ways – are now ready to catch fire again, waiting for a spark that only their governments can provide.