The Fight For ICOs Intensifies in South Korea
Politicians and lawyers have led a fresh round of calls for the South Korean government to amend or repeal its initial coin offering (ICO) ban. The calls were made at a blockchain policy meeting held at the National Assembly (the South Korean parliament), and was chaired by influential MP Song Hee-kyung.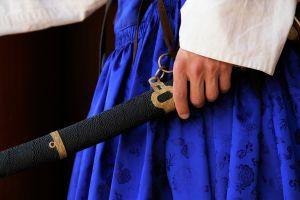 Song is the former managing director of KT, one of the country's biggest telecommunications companies, and is now a member of parliament for the largest opposition party, the Liberty Korea Party. She is also a member of a number of influential parliamentary committees.
She called for the government to create zones within the country where ICOs could be issued freely. Per media outlet News1, Song stated, "Special laws need to be put in place and special blockchain and ICO zones should be designated, where all forms of ICO issuance should be permitted."
Song's opinions were echoed by Ahn Jung-joo, a lawyer in the South Korean Justice Department, who News1 quotes as saying, "South Korea's ICO ban has stopped over 100 startups from doing business in this country, leading to a South Korean exodus to countries with more [progressive] ICO [legislation], such as Malta and Singapore."
The calls came just days after a separate meeting of MPs urged ICO reform – and asked Seoul to provide support for the pro-crypto governor of Jeju Island, a semi-autonomous South Korean province that is hoping to use its special legal status to begin allowing ICO issuance.
The South Korean government is preparing to respond to renewed calls from opposition MPs urging the executive to make ICO reforms, as reported. Minister of Science and ICT You Young Min stated that he intended to consult with the regulatory Financial Supervisory Commission before making an official response.
Meanwhile, Singapore is the favored choice for South Korean businesses, with many of them launching their ICOs in the city state so far this year. Singaporean companies are garnering rich benefits from South Korea's ICO ban.
"It costs up to USD 270,000 in consultancy and legal fees for a South Korean company to launch an ICO here. And on top of that, we need to pay our taxes to the Singaporean government – not to Seoul," according the owner of a South Korean company that has recently launched an ICO in Singapore.
---