Morning News: Top S Korean Regulator Dies, Kimchi Premium Returns
Heart Attack Claims the Life of S Korea's Top Crypto Regulator
Return of the "Kimchi Premium"
"China Has Completely Quashed Crypto Market"
S Korea's Commission Could Take Action against Exchanges
Catch up on the most essential cryptocurrency and blockchain news stories breaking in Asia and the Americas while the rest of the world was asleep.
"Stress-induced" Heart Attack Claims the Life of S Korea's Top Crypto Regulator
The public official charged with implementing cryptocurrency regulations in South Korea has died, Seoul police report. Chung Ki-joon, head of the economic bureau at the Office for Government Policy Coordination, was found motionless in his bed on February 18. Chung was immediately rushed to hospital, where doctors later confirmed that he had died of a heart attack in his sleep. Media reports suggest Chung was suffering from enormous amounts of stress as his department attempted to implement regulatory policies in the face of enormous public backlash. Chung had previously served as the finance policy head at the Ministry of Finance, and was handed his role as the country's chief cryptocurrency regulator in November last year. Kyunghang Shinmun reports that Prime Minister Lee Nak-yeon, the government's most outspoken cryptocurrency critic, will today attend Chung's wake.
Return of the "Kimchi Premium" as S Korean Investors Come Back for More
The "Kimchi premium" is back, say South Korean cryptocurrency analysts. Mere weeks after ringing the death knell for the notorious phenomenon, whereby South Korean investors are forced to pay over the odds for cryptocurrencies, reports say South Koreans are paying seven to eight percent more than the global average for bitcoin and altcoins as demand surges again. At the height of South Korea's bitcoin boom of 2017, investors in the country were reportedly paying up to 40% more than their counterparts in regions such as Hong Kong and Japan.
Hong Kong Newspaper: "China Has Completely Quashed Crypto Market"
Hong Kong-based media outlet South China Morning Post has claimed that "China means business in its fight against cryptocurrencies." Cryptocurrency trading is booming in Hong Kong, while the mainland has moved to restrict all forms of trading, closing down the country's currency exchanges. Also, ban of all websites (both Chinese and international) related to cryptocurrency is possible. The article makes mention of a case whereby an angry mob of Beijing investors frog-marched the founder of the ARTS initial coin offering (ICO) to the capital's Municipal Financial Bureau, accusing him of fraud. The South China Morning Post says Chinese authorities see the ARTS incident as "a threat to social stability," and concludes, "China is leading the world in taking the most extreme regulatory route."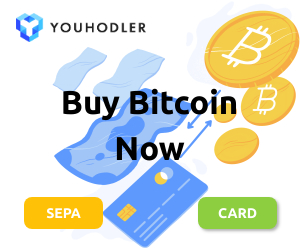 S Korea's Fair Trade Commission Could Take Action against Cryptocurrency Exchanges
Kim Sang-jo, the chairman of South Korea's Fair Trade Commission (FTC), has told Joongang Ilbo that the FTC may be forced to take punitive measures against a number of the country's cryptocurrency exchanges. Kim says the FTC investigated 13 exchanges in December last year for suspected violations of the country's e-Commerce Act. Under the terms of the law, Korean cryptocurrency companies must declare whether they are offering services as "telecommunications dealers" or as "sales agents." Mislabeling, said Kim, could potentially lead investors astray. Kim added, "We are also looking into whether exchanges that introduce withdrawal limits or impose their own exemption rules have had an adverse effect on consumers. If needs be, we will take corrective action by the end of February."