"Why No One Sends Me Money?" Stories From Crypto Support
Possibly, every industry has them: the people whose job is to make it easier for every customer to use the company's products.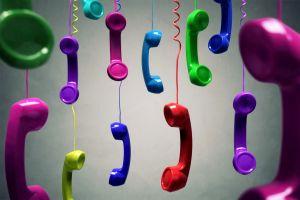 It shouldn't come as a surprise, then, that cryptocurrency-related services also have their support desks, especially given how young the industry is - hardly anyone can be expected to need no help from day one.
What is it like to offer help with problems with such a new technology? Two support team members shared their stories with us. Meša Omerović works at Bity, a Swiss fully-regulated crypto finance service provider. Stephen Woodridge is a support team member and education project lead at MyEtherWallet (MEW), one of the most popular Ethereum wallets.
The most common issues that people have, Stephen says, are: "I got phished/hacked. Please return my funds;" "I lost my password/private key, can you restore them?;" "It says 'Insufficient Funds', but I have plenty of tokens!;" "Where are my funds stored?;" "I'm having an issue with another wallet."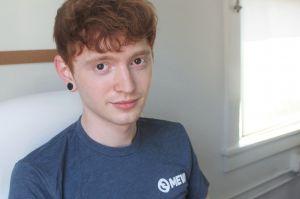 He explains, "With enough practice, crypto users can manage four of these concerns on their own. That's where we come in, to help educate. The FAQ slides that pop up as you enter the MEW site are a great place to start learning, and they touch on most of these concerns."
Meša adds that another common misunderstanding among users is that they don't realize that they are the ones that have sole control over their own funds, therefore the support team sometimes needs to deal with users who have sent their cryptocurrencies to the wrong address.
"Every now and then we get someone who believes MEW controls everything. i.e. Etherscan, MetaMask, hardware wallets, the blockchain, even ETH," Stephen continues.
Lost funds and "Why no one sends me money?"
Security concerns are not to be taken lightly. In the case of Bity, Meša explains, "We often also deal with users who encounter a phishing attack or have the security of their devices compromised, which sadly leads to a loss of funds. Even though there is no security breach on Bity's platform, users still lodge complaints with us and we have to break the bad news that while we wish we could help them, there's nothing we can do."
Stephen also tells about angry users who have lost money and naturally seek someone to blame, "which can end up being us" and "it can even lead to the user taking complaints about us to the police."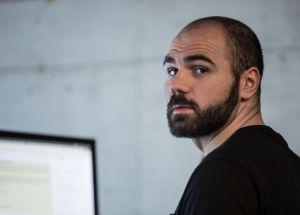 The lack of widespread adoption can make the crypto world difficult to navigate. Working in customer support often consists of simply educating clients. "There is one customer who initially experienced frustration with adopting cryptocurrencies. He often came to us with beginner questions about how cryptocurrencies work. But over time spent explaining to him how the technology works, along with a lot of effort on his part to learn, he soon became an advanced cryptocurrency investor," Meša says.
Also, when you're good at finding solutions for your clients, they may keep coming back to you - for other things as well, according to Stephen: "We often get users who are experiencing issues that have nothing to do with us, but they seek out our team because we had been helpful in the past or respond faster than other platforms."
"In these instances I would be helping someone through an issue, and we'd reach a point where I don't even know what they're talking about, as they are mentioning buttons and protocols that don't exist on our site, etc. So I'd ask what wallet they're using, and it's not even MEW," he adds.
However, some cases could be even more interesting.
"We get people asking why other people haven't sent them money a lot. I'm never really sure what to say to them. It's kind of like stopping the mailman and asking him why you aren't getting money mailed to you," Stephen shares his experience.
Before you call for help
Working in a support role is certainly frustrating, and many can empathize with Stephen and Meša. We asked them what you should do to make it easier for them to help you.
In the case of MEW, Stephen says there are five basic guidelines:
Read our warning slides and check out our help center. We offer a wealth of information that can answer most questions with a quick search.
Have your Ethereum address ready. This is the address that begins with '0x' and is 42 characters long."
Have your transaction hash ready (if applicable). This also begins with '0x' but is much longer. It's provided when a transfer is made.
Head to etherscan.io and search your Ethereum address to see if your funds and balances are in order. (This is also a place you can to find missing/lost transaction hashes)
Write out your entire issue, from beginning to end. This is so we can get to the bottom of the issue in a timely manner. It's also key to remember we can only work with the information provided to us by the user.
And Meša gives his list of advises:
General and more specific information about our services at Bity is available over several dedicated sections you can easily find on our website. The FAQ may help you find answers to any questions you may have. The Bity Blog also contains several useful articles and explainers on how to use our services. You can also find short explanations in our integrated help center when you open a conversation with us directly from your dashboard.
Please first check the status of your wallets or a specific transaction directly on Ether or Bitcoin blockchains. Your issue may be already solved or may also be outside the scope of our services.
In order for us to help you in best possible way, make sure you have in mind or write the details about your issue. This may include a specific order reference if your issue is linked to an existing order. This may also be a wallet address or a transaction hash. The more information you can provide about your issue, the more we will be able to help you.
If something isn't working, check our Facebook or Twitter page. Major changes or general information will always be communicated there.
Be aware that most information that concerns your account can be found directly on your Bity dashboard. There you can find the status and the level of your account as well as trading history and the KYC/AML [Know Your Customer / Anti Money Laundering] process follow up.
Remember also that when you are buying or selling crypto currencies with us, your bank is involved in the process and that the issue may reside on their side. So please check the status of your outgoing or incoming payment with them. And most importantly! Don't forget to indicate your Bity order reference in the "reason for payment" section when you are sending your fund for buying cryptocurrencies.
Finally, if you see a problem with one of your transactions, don't assume your funds are lost right away. In most cases, your funds are not lost and we are able to identify what went wrong and help you with your issue.
______________
Although Meša and Stephen haven't said it, we will go ahead and add the following rule: Be nice to the support team. They understand your frustration, but having them bear the brunt of your rage is not solving the issue. Being civil is much more likely to get you great service - and keep both you and the person helping you sane through a stressful process.
"We've had users that have been with us for almost a year now where we have seen a clear evolution of their knowledge of cryptocurrencies and our services, which has been fantastic to be a part of. This is what the crypto community is all about - supporting and educating each other," Meša concludes.
---