Who Owns the Most Bitcoin? A Closer Look at the Largest Holders
Disclosure: Crypto is a high-risk asset class. This article is provided for informational purposes and does not constitute investment advice. By using this website, you agree to our terms and conditions. We may utilise affiliate links within our content, and receive commission.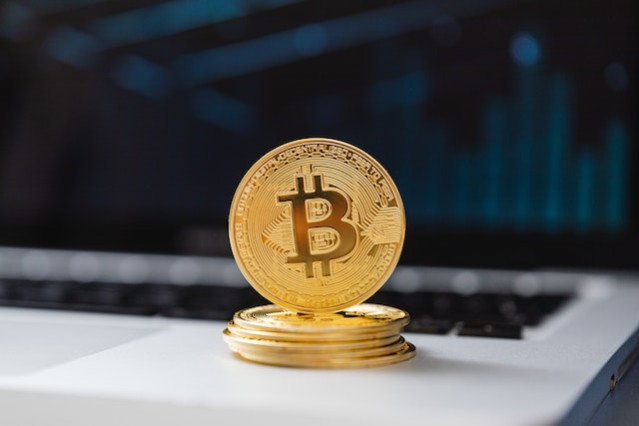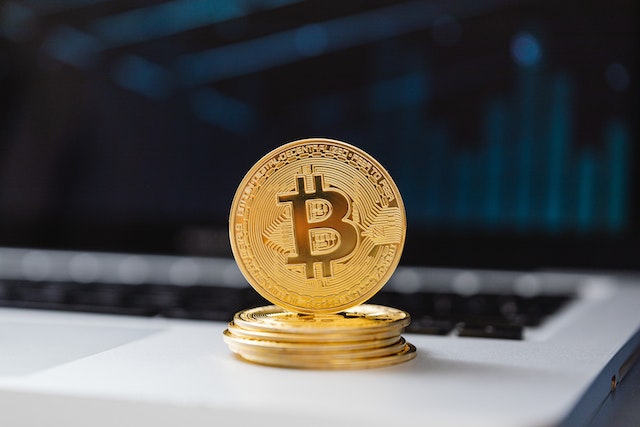 Since launching around 13 years ago, bitcoin has been distributed far and wide to millions of wallets. These Bitcoin wallets are owned by individuals, public companies, private entities, and even governments. Among these holders, a few stand out because of their large bitcoin holdings.
Read on to learn who owns the most bitcoin and how much they own.
Who Owns the Most Bitcoin in the World?
Large bitcoin holders with 1,000 or more BTC are known as whales. They can be individuals, companies, institutional investors, and even countries. What follows is a list of the entities and individuals that own the most bitcoin.
Top Known Individual Holders
Let's take a look at the individuals that hold the most bitcoin.
Satoshi Nakamoto (~1.1 million BTC)
Satoshi Nakamoto was not only Bitcoin's founder but also the first miner to add blocks of transactions to the Bitcoin blockchain. He mined approximately 22,000 blocks from January 3, 2009, until he left the project in 2011, acquiring 1.1 million BTC in exchange for his contribution. As of October 12, 2022, this amount is worth over $21 billion. Satoshi's bitcoin stash is stored across an estimated 22,000 addresses. These coins have never been used except for several test transactions.
The Winklevoss Twins (70,000 BTC)
After settling a dispute with Facebook's Mark Zuckerberg in 2008 for $65 million, the twins Cameron and Tyler Winklevoss amassed a great deal of wealth in crypto assets. They reportedly own 70,000 BTC and have invested in many crypto businesses through their VC firm, Winklevoss Capital. The twins have also invested in other cryptocurrencies besides bitcoin and established the crypto exchange Gemini in 2014. They were on Forbes 2022 blockchain and crypto billionaires list.
Tim Draper (29,000+ BTC)
Venture Capitalist Tim Draper, known for his early investments in companies such as Skype and Tesla, first purchased bitcoin in 2012. This was followed by a purchase of 29,656 BTC for $18.7 million two years later via a U.S. Marshals' auction of bitcoin confiscated from the infamous dark web marketplace, Silk Road. Draper may have bought more BTC in the years that followed.
Michael Saylor (17,732 BTC)
Michael Saylor is a well-known Bitcoin maximalist. You'll often find him publishing bullish Bitcoin tweets or making headlines through his company MicroStrategy, which is constantly buying bitcoin, even during crypto bear markets. On a personal note, however, Saylor reportedly owns at least 17,732 bitcoin. The American entrepreneur revealed his personal bitcoin holdings in a November 2021 interview.
Many other individuals own a lot of BTC but have not publicly disclosed the amounts. For example, this data from River Financial shows six unknown individuals with more than 49,000 BTC in their possession.


Top Companies Holding Bitcoin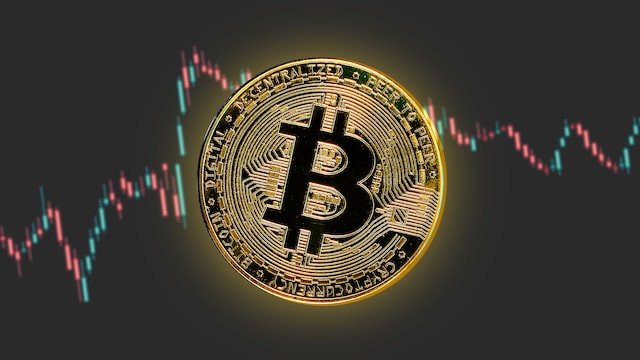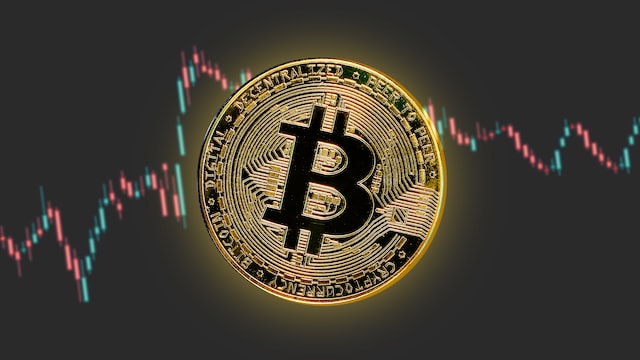 Let's take a look at the companies that hold the most bitcoin.
Public Companies
More than 20 public companies have added bitcoin (BTC) to their balance sheets. Below are the top four holders.
MicroStrategy (130,000 BTC)
MicroStrategy (MSTR) is a prolific bitcoin buyer. Since making its first purchase in August 2020, the company cannot help but buy more. Based on the purchase history on Buy Bitcoin Worldwide, MicroStrategy has made more than 20 bitcoin purchases, bringing its total holdings to 130,000 BTC as of September 20, 2022. The company may have inspired other public companies to add BTC to their balance sheets.
In its most recent purchase, MicroStrategy bought 301 BTC in September for $6 million despite the bear market. The average buying price per coin was $30,623. Earlier that month, the company filed to sell $500 million in stock to buy more bitcoin.
Galaxy Digital Holdings (40,000 BTC)
Galaxy Digital (GLXY) is a financial services and investment management firm that is also involved in Bitcoin mining. The company has 40,000 BTC in its holdings.
Voyager Digital Limited (12,260 BTC)
Voyager Digital (VYGVQ) may have held 12,260 BTC when it filed for bankruptcy in July 2022. Crypto exchange FTX will acquire the assets of the bankrupt crypto broker after winning a bid in late September 2022. Voyager cited the bear market and Three Arrows Capital's collapse as the reasons it was filing for bankruptcy. Three Arrows had defaulted on a loan given by one of its subsidiaries.
Tesla, Inc. (10,725 BTC)
Tesla (TSLA) bought $1.5 billion worth of bitcoin in February 2021 (about 4,200 BTC), causing a flurry of excitement in the crypto space. The company's CEO, Elon Musk, tweeted "#bitcoin," a post that resulted in a 17% surge in the digital asset's price. Tesla also revealed plans to accept bitcoin as a form of payment.
Nevertheless, the excitement of this news was short-lived because a few months later, Tesla suspended car purchases using BTC. It said it would resume BTC payments once Bitcoin mining with renewable energy reached 50%. Moreover, it sold 75% of its bitcoin holdings during the 2022 crypto bear market adding $936 million to its balance sheet. This move was contrary to Musk's 2021 tweet saying: "Tesla will not be selling any Bitcoin."
Other public companies that own bitcoin are Coinbase Global, Argo Blockchain PLC, Hut 8 Mining Corp, and Bitfarms Limited, among others.
Private Companies
Let's take a look at the largest known bitcoin holders among private companies.
Mt. Gox (141,686 BTC)
Mt. Gox was one of the earliest Bitcoin exchanges. It was launched in 2010 and handled 70% of all global Bitcoin transactions by the time it ceased operations in early 2014. The Japanese exchange was a victim of several hacking attacks that led to the loss of users' funds. The exchange filed for bankruptcy in April 2014.
A September 2022 announcement revealed that Mt. Gox clients are close to receiving a $3 billion bitcoin payout that will redistribute stolen funds. The now-defunct company reportedly holds 141,686 BTC.
Block.one (140,000 BTC)
Block.one is the company behind the cryptocurrency EOS (EOS). The company was sued by investors in 2020, alleging its Initial Coin Offering (ICO) was a securities sale. It is also facing resistance from the EOS community, which believes the company is no longer working toward the network's best interest. Block.one still owns 140,000 bitcoin.
The Tezos Foundation (17,500 BTC)
The Tezos Foundation is a Swiss-based entity that supports the Tezos protocol and ecosystem. It reportedly holds approximately 17,500 BTC.
Countries & Governments
Some of the notable countries and governments that have reportedly accumulated bitcoin holdings include the Ukraine government (46,351 BTC), El Salvador (2,381 BTC), Finland (1,981 BTC), and Georgia's government (66 BTC).
Top 3 Largest Bitcoin Wallets
At the time of writing, over 900,000 addresses held 1-1,000,000 BTC balances, according to BitInfoCharts' Bitcoin Rich list.
As you can imagine, few addresses hold extremely large amounts of the digital currency. For instance, there were only five addresses with BTC balances ranging from 100,000 -1,000,000. These addresses account for 4.32% of the bitcoin in circulation. As the bitcoin amount drops to 10,000, 1,000, 100, and 10, the number of addresses holding these balances increases, as shown in the table below.


Binance and Bitfinex have the largest Bitcoin wallets. One Binance cold wallet holds 252,597 BTC, while the other has 143,314 BTC. On the other hand, Bitfinex's cold wallet contains 168,010 BTC. The crypto exchanges may not necessarily own all these coins because they also hold users' Bitcoin deposits. The three wallets contain 2.9% of Bitcoin's total circulating supply. As of October 13, 2022, there were 19,177,431 BTC coins in circulation.


The total number of Bitcoin wallets is around 200 million, but this doesn't exactly reflect the number of Bitcoin owners, as one person or entity could own more than one wallet.
Final Words
As a new or current Bitcoin investor, it's important to remember that the largest holders have accumulated their Bitcoin portfolios over time and may have had large amounts of capital at their disposal.
They may also have had the advantage of being early adopters, having had the opportunity to buy a lot of bitcoin for a comparatively small amount of money in the early years of Bitcoin. So if you are looking to build a large investment position in bitcoin, it's ok to take your time and remember to never invest what you cannot afford to lose.

---