What These Four Metrics Tell About Bitcoin
Hashrate, wealth distribution, public interest and transactions tell another story about Bitcoin's health.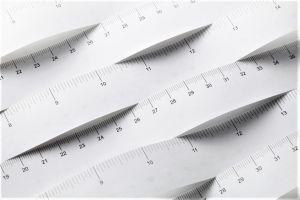 If you were to look at Bitcoin's price movements over the past couple of months, you'd be forgiven for concluding that the original cryptocurrency is in serious trouble. From an early September high of roughly USD 7,800, Satoshi Nakamoto's brainchild now resides below USD 4,000.
However, as discouraging as recent market events may be for anyone hoping that Bitcoin will 'go to the Moon,' there are other measures of the cryptocurrency's health, and these reveal that it's doing better than many people currently think.
Hashrate
Bitcoin's hashrate is arguably one of its most important metrics, yet it doesn't always receive the attention it deserves. As data from BitInfoCharts reveals, this rate – which essentially measures how much computing power is needed to maintain the Bitcoin network – had been rising consistently throughout the year, moving from 15 Ehash/s on January 1 to a high of 60.4 Ehash/s on November 1.
As Hugo May – an investment analyst at Invictus Capital – tells Cryptonews.com, there is at least one reason why (besides indicating a higher price) a high hashrate is good news: "The higher the hash rate the more resources required by malicious actors to attack the network," he says.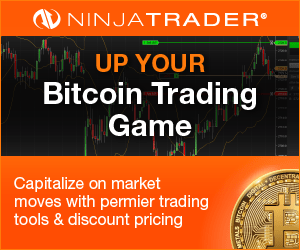 As such, it could be viewed as an ominous sign that the hashrate has declined from 60.4 Ehash/s (on November 1) to 35 Ehash/s (on December 14), since in theory this means that a potential attack is becoming less costly. However, the attack is still very unlikely. Moreover, the hashrate is growing again for more than two weeks now.
Wealth Distribution
Another interesting measure is Bitcoin's wealth distribution, which reveals how concentrated ownership of BTC is. Back in September 2017, crypto-analyst BambouClub posted a blog which showed Bitcoin's wealth distribution at the time, as recorded by BitInfoCharts.
At the time, the top 0.1% of wallets had 21.32% of all bitcoins in circulation, while now the top 0.1% owns 20.79%. Similarly, wallets containing anything from 100 to 1,000 bitcoins owned 23.31% back in September, whereas now they own 21.42% of all coins. And conversely, the five wallets containing anything from 100,000 to 1 million BTC – which belong to crypto-exchanges (and their customers) – owned 0.72% of all coins in September, but this has now increased to 3.28%.
However, one expert who warns against reading too much in such slight decreases in wealth concentration is Lisa Cheng, founder of the Vanbex blockchain consultancy and the Etherparty smart contracts platform.
"I don't believe this is a trend we can rely for the long term," she says. "As this is a speculative market, this is just a reflection of the whales vs. retail investors behaviour. I mean, as whales have more power and are more sophisticated investors in the ecosystem and them seeing the market is going down, they might try to sell bitcoin (for fiat or other tokens) to secure their profits. But as soon the market shifts again, the opposite could came back to place."
Public interest and transactions
Public interest is notoriously hard to gauge, and judging by the fact that Bitcoin has sunk to USD 3,200 in December, you might suppose such interest has waned considerably.
However, there are measures of how much attention Bitcoin receives online and on social media. For example, back in September 2017, a Reddit user (celkon) created a post that stated the number of subscribers the Bitcoin sub-Reddit had. At the time, it was 336,903, but now the figure is more than 1 million, having stood at 970,000 at the end of October.
Public interest relates to transaction numbers, something which Angel Versetti – the CEO of decentralized IoT platform Ambrosus – explains is also key to understanding Bitcoin's health.
"The health of Bitcoin can be determined by keeping in mind three key variables: the total amount of transactions on the network (daily transaction amount), the total value of transactions on the network (daily value amount), and the level of social and cultural integration of the Bitcoin Network across legal, tax, and financial systems," he tells Cryptonews.com. "Overall, these three core metrics are interrelated and will most likely affect one another in the coming years."
And the good news is that, after slumping to a low of around 135,000 transactions per day on April 1, has now gradually risen to around 270,000, indicating that even if its price has been falling, plenty of people still want to trade Bitcoin.