Watch Decentralized Insurance As Another Emerging DeFi Trend
DeFi insurance sector might expand into conventional insurance products over the coming months. The emergence of oracle networks, as well as the general adoption of cryptoassets will help this sector grow too.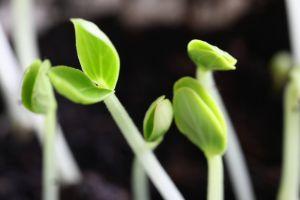 Decentralized finance (DeFi) is about more than just lending and borrowing. While platforms such as Maker (MKR) and Compound (COMP) account for the lion's share of the total value locked (TVL) into the entire DeFi ecosystem, decentralized insurance networks are also increasing their presence.
The biggest platform in this sub-sector — Nexus Mutual — surged from USD 4m in its own TVL in July to almost USD 90m in September. It currently offers pooled insurance cover for smart contract and wallet failures, but it's planning to move into more everyday insurance in the future.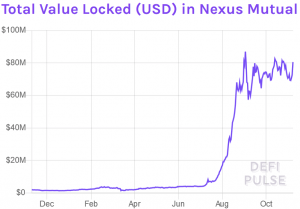 This trajectory applies to much of the DeFi insurance sector, which might expand into conventional insurance products over the coming months, albeit with the distinction of providing cover in a decentralized, crowd-sourced way. And according to industry insiders speaking to Cryptonews.com, it will be aided in this by the emergence of oracle networks, as well as by the general adoption of cryptoassets.
What is DeFi insurance?
In its Q3 2020 market report, CoinGecko noted that decentralized insurance products have grown in step with the growth of the overall DeFi market.
The reason why such platforms as Nexus Mutual have witnessed strong growth is that they provide cryptoasset holders with a source of regular income. By inviting holders to pool their ethereum (ETH) (or other cryptoassets), they provide these holders with a share of insurance premium payments.
Much the same goes for most of the other leasing insurance platforms in the DeFi space, with Etherisc's Christoph Mussenbrock telling Cryptonews.com that its platform works much like traditional insurance, except for two main distinctions.
"People buy cover for a certain risk, they pay a premium and get a payout in case of a loss. Risks are covered by risk pools where insured people and/or investors can put assets at stake and receive parts of the premiums as reward," he said.
Explaining that compensation is paid from the risk pools and shared among the participants, Mussenbrock added that the whole process is automated via smart contracts.
"Etherisc has built a smart contract system where the whole process is automated on blockchain. Loss events are detected by so-called oracles which trigger the payouts for compensation in a transparent and fraud-proof way," he said.
While platforms such as Etherisc — not to mention Nexus Mutual, Opyn, CDx, and others — might seem like they've come from out of nowhere, they've been germinating for quite a while now.
"Etherisc has been working on decentralized insurance for the last 4 years. We have a large supporting community which has been strongly growing since the rise of the DeFi movement. We expect further growth as soon as we are live with our first products on public blockchains which we expect for Q4/2020," said Mussenbrock.
Small, but likely to grow
Aside from Nexus Mutual (which is relatively small compared to the biggest DeFi platforms with USD 1bn - USD 2bn in TVL), most of the well-known DeFi insurance platforms are still in the early stages of their lives.
"Etherisc will launch its first product — FlightDelay — on a public blockchain in the next two months," said Mussenbrock.
"In parallel, we are working on crop insurance for east Africa which is targeted for 2021. We are planning to add more parametric (data-driven) products in the near future, and our platform is also open for third-party contributions in new products."
The same goes for VouchForMe, which is a peer-to-peer insurance platform that can be used with its own proprietary blockchain, depending on the service requested. According to its Chief Marketing Officer (CMO), Lučka Čokl Preis, it's focused on offering its "team-insurance" to certain relatively niche demographics, such as self-employed individuals and taxi drivers.
"VouchForMe is currently concentrating on getting traction in very specific target groups and business areas where social proof and team approach bring business value," she told Cryptonews.com.
However, while many of the DeFi insurance platforms are fairly small scale at the moment, much of the industry expects steady growth in the near future.
"The DeFi space is — despite a massive growth in 2020 — still a tiny economic system with a huge potential, which will unfold as soon as we reach higher adoption in the traditional financial markets," said Christoph Mussenbrock.
Mussenbrock expects general cryptoasset adoption to help decentralized insurance.
"With the maturing of the large blockchain systems like Ethereum we expect that this adoption will happen in the near future, but it will be gradual," he added.
For Adelyn Zhou, Chainlink (LINK) CMO, the growth of DeFi insurance will depend on and be accelerated by the growth of oracle networks, such as Chainlink itself. These validate external data, which is something insurance platforms based on smart contracts will need if they're to operate reliably.
"A blockchain smart contract may guarantee that a payment to an insured party is irrevocable, but without accurate and tamperproof data to act as the trigger, the trustless nature of the entire transaction falls apart," she told Cryptonews.com.
"For parametric insurance to really take off across multiple industries, these products must integrate with oracle networks, giving them access to real-world data that is also reliably tamper-proof."
This is expected to increasingly happen over the course of 2021, as the likes of Chainlink and reality.eth gain more traction. And as such oracle networks expand, we might expect an expansion in the kinds of insurance DeFi platforms will provide.
___
Learn more:
Decentralized Insurance: Quantifying Risk for The Immutable
Korean Business Heavyweights Team up for Blockchain Insurance Project
No DeFi Bubble, But Merely 'a Blip'
Top 4 Risks DeFi Investors Face
'If DeFi Collapsed, Bitcoin Would Still Be Bitcoin'
The DeFi Sector Is Breaking The Law - It's Time to Act
---