Videogame Studios Are Giving up on Play-to-Earn And Why That's Actually Good For Crypto
Disclosure: Crypto is a high-risk asset class. This article is provided for informational purposes and does not constitute investment advice. By using this website, you agree to our terms and conditions. We may utilise affiliate links within our content, and receive commission.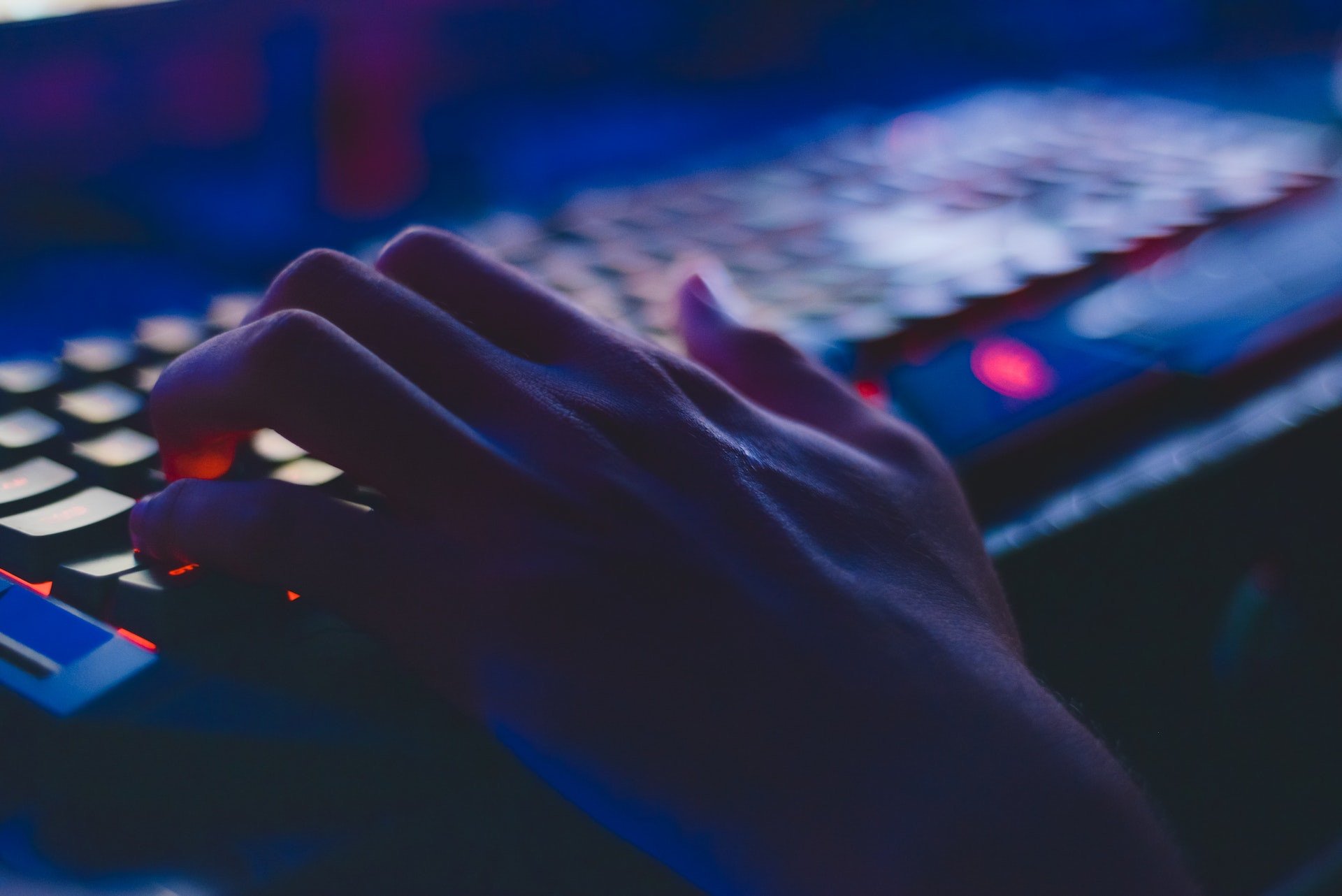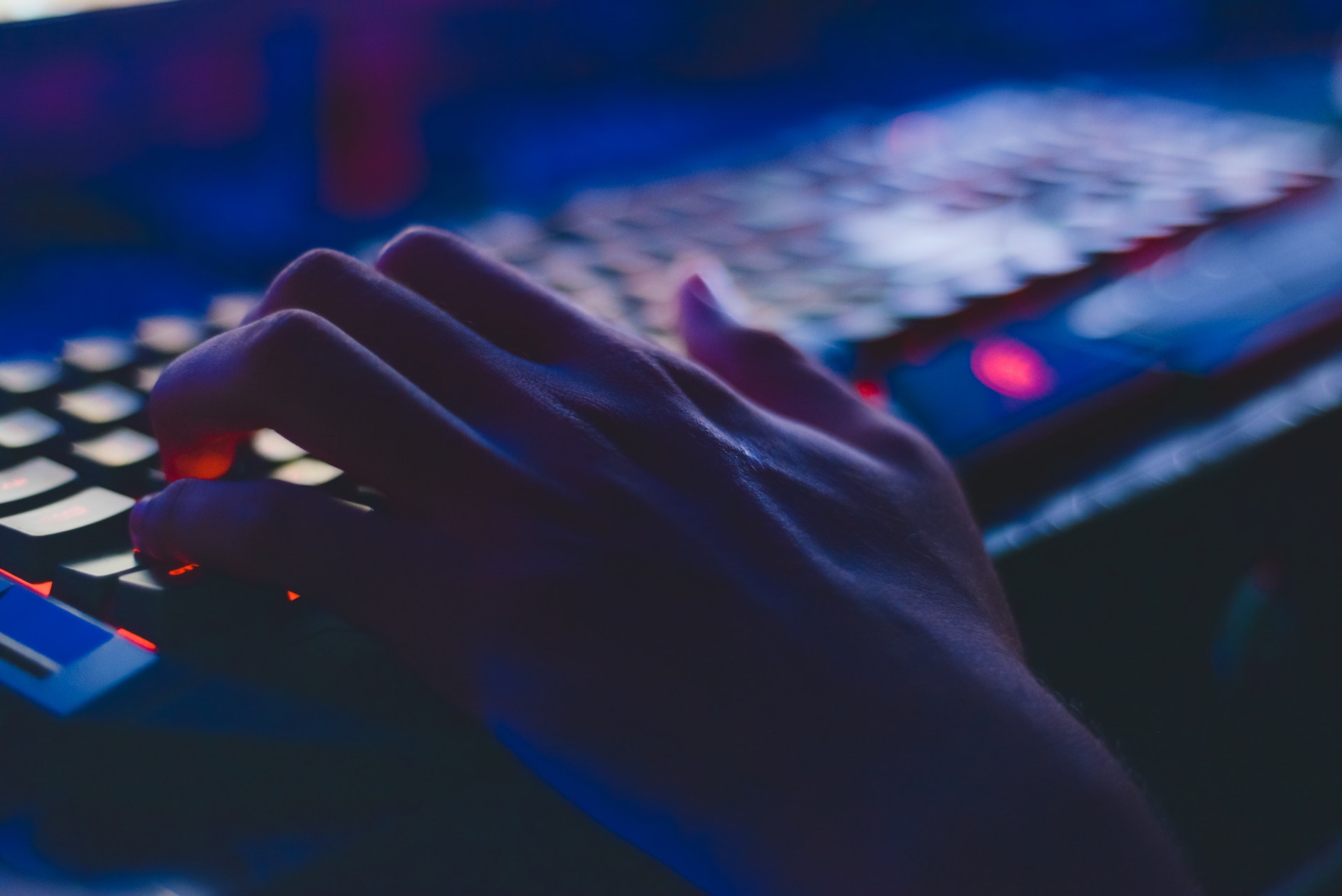 Major video game studios are scaling back plans to develop their own blockchain-based play-to-earn titles, amid an ongoing downturn in the GameFi and wider cryptocurrency sectors.
According to sources quoted by Bloomberg, NFTs and cryptocurrencies introduce a speculative and profiteering element into gaming that at least some major publishers would prefer to avoid.
However, while some studios have indeed shied away from developing blockchain-based titles since acquiring or investing in crypto-native developers, others appear to be taking a wait-and-see approach, refusing to withdraw from the space completely while waiting for improved market conditions.
At the same time, the withdrawal of at least some major game developers would arguably be good for the play-to-earn space. That's because it would free up crypto-native studios to develop their titles more organically, and more in the spirit of crypto itself, without being subject to the external pressures of multinational corporations.
Major Gaming Studios Fall Out of Love with Play-to-Earn
From the perspective of mainstream studios and the average gamer, there are a few good reasons why most major developers should probably stay away from play-to-earn, GameFi and crypto, at least for now.
Firstly, non-fungible tokens (NFTs) may potentially insert division and inequality between players, separating those that can afford high-priced NFTs from those that can't. This was an argument put forward by Minecraft developer Mojang, which summarized its collective feelings in a July blog post.
"The speculative pricing and investment mentality around NFTs takes the focus away from playing the game and encourages profiteering, which we think is inconsistent with the long-term joy and success of our player," a statement read.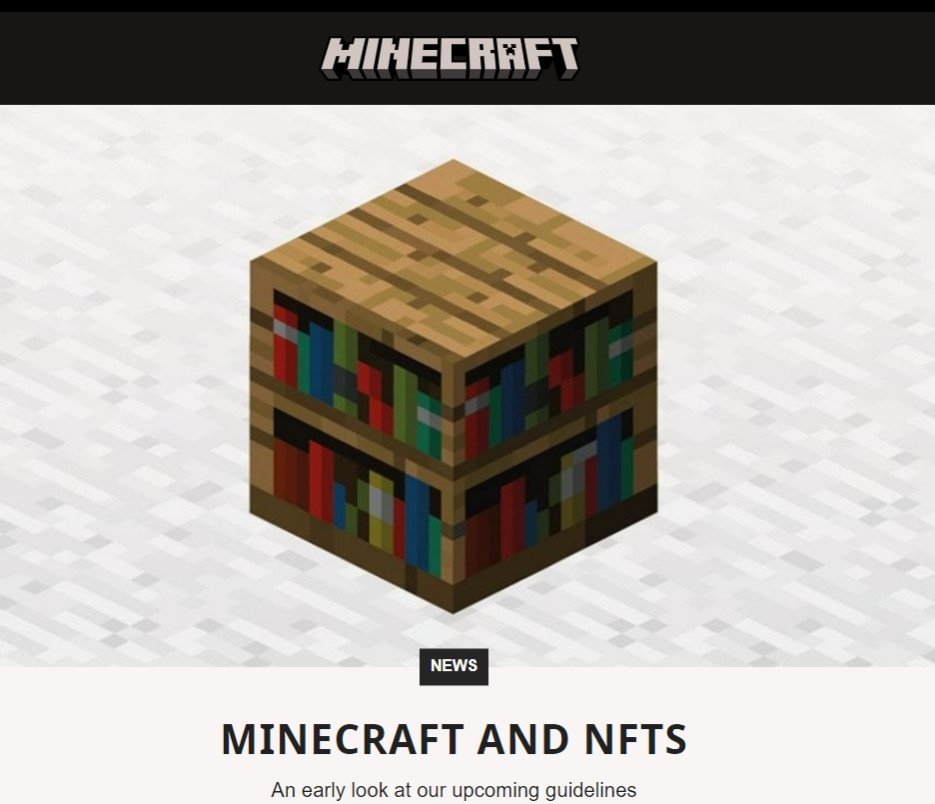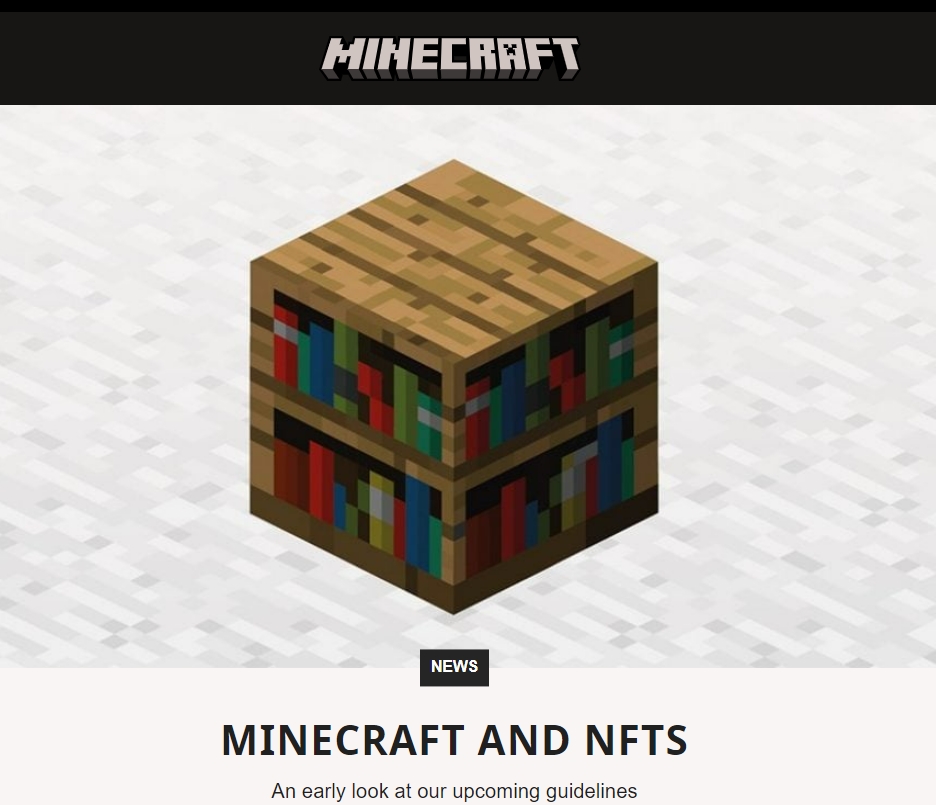 This is a view shared by other mainstream game developers, with Mark Venturelli – who famously launched a diatribe against crypto-based gaming in July – also telling Bloomberg that NFTs can detract from the enjoyment of a game, potentially mutating it from a source of entertainment into a crude money-making device.
"When you combine these two things, it's easy to see why they fail to see the appeal of a gimmicky technology that provides nothing of value besides a 'make money quick' scheme," he said.
Other industry figures simply argue that gaming has yet to find a meaningful use case for crypto or NFTs that could add real value to games.
"Sometimes, it's a hammer looking for a nail when these technologies come up," said Microsoft's Phil Spencer, speaking to Bloomberg TV last month.
While these may seem like isolated statements and opinions, research does indicate that the mainstream gaming industry as a whole isn't especially enamored with play-to-earn and GameFi at this present moment in time.
For example, an August survey of 300 developers conducted by software consultancy Perforce found that 49% of such developers believe NFTs would have either a "minimal" impact on games, or no impact at all.
In fact, even developers working with blockchain-based gaming agree to a significant extent with the concerns of mainstream developers. Speaking at the 2022 Tokyo Games Show last week, developer Luke Sillay – who works at Blowfish Studios (owned by Axie Infinity publisher Animoca) – said far too many play-to-earn titles just don't cut it as entertainment.
He said: "You can see from a lot of other blockchain games that they're not actually fun to play. Like, yes, you have potential to earn quite a significant amount of token and you get a good return on investment most of the time. But generally speaking, they're not that fun, right?"
Putting Plans on Ice
Translated into actual decisions and actions, it seems that such ambivalence about play-to-earn and blockchain-based gaming has resulted in major studios putting previous crypto-related plans on ice.
Most notably, Take-Two Interactive acquired mobile gaming developer Zynga for a cool $11 billion in January, with the GTA publisher stating at the time that Zynga's blockchain-related ambitions were part of its decision.
However, despite Zynga announcing plans in February to launch its first NFT-related game at some point later in the year, nothing else has been heard from either Zynga or its new parent company.
Likewise, Square Enix famously announced the launch of a Final Fantasy-themed NFT collection in July of this year, following an earlier announcement in January that it has "been aggressive" in its "R&D efforts and investments" in the area of "blockchain gaming."
It also reaffirmed this commitment to developing its blockchain-related products in May, but since this affirmation – and the NFT collection launch in July – there has been no word of any specific blockchain-based games or software.
That said, Square Enix did partner with blockchain developer Oasys this month, so as to "explore the possibility of harnessing user contributions in the development of new games."
Such reluctance to dive deeper into NFTs and play-to-earn is easily perceived as a blow to a market that has fallen in value by 69% since November of last year.
Especially when said market is short of feel-good news stories, with the notable exception of Ethereum's Merge, which nonetheless failed to ignite a new bull market.
Balance and Perspective
However, while Bloomberg's report seems to suggest that major game studios have sworn themselves off blockchain gaming completely, a survey of other recent news and developments suggest a more mixed and encouraging picture.
To cite the most positive example, recent funding data revealed the only sub-sector of the cryptocurrency industry to witness a growth in venture capital funding last month was the GameFi and NFT area.
Indeed, it enjoyed a 66% increase in VC funding between July and August, rising from $507 million to $842 million.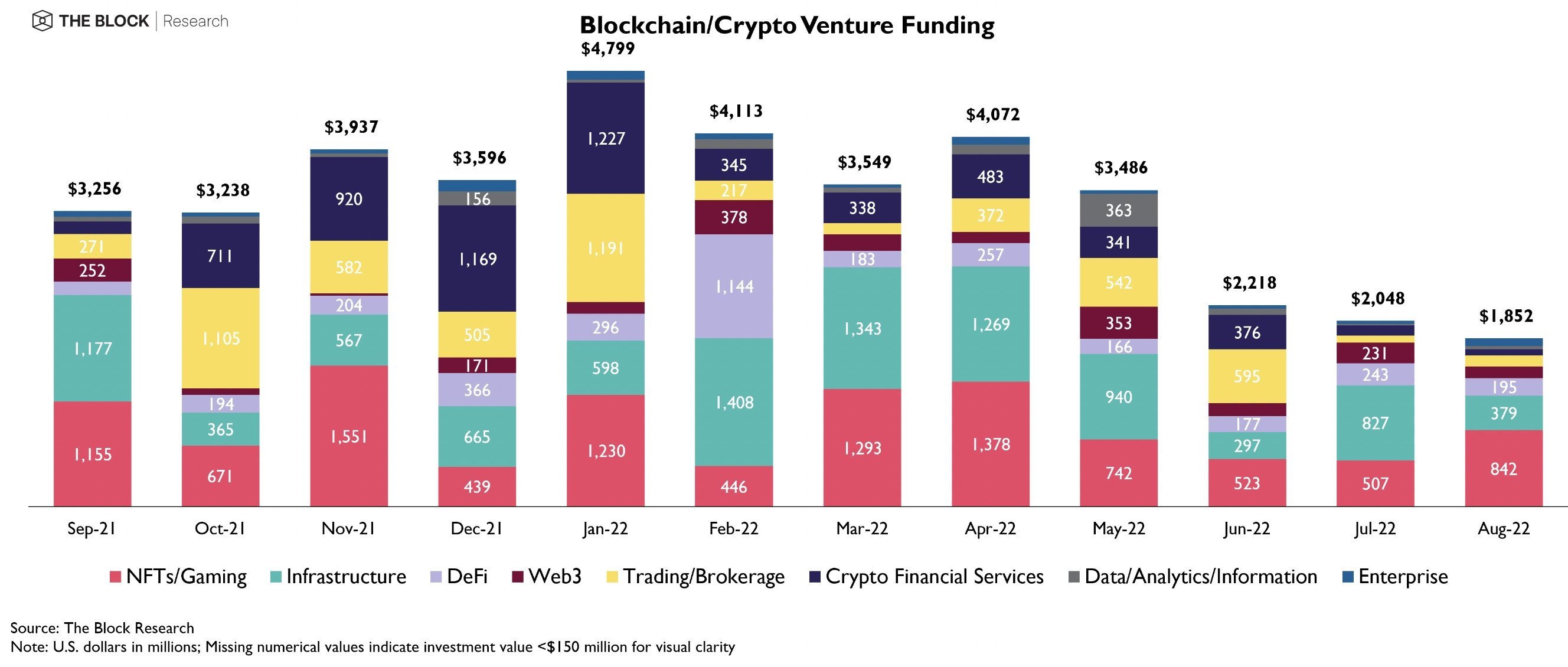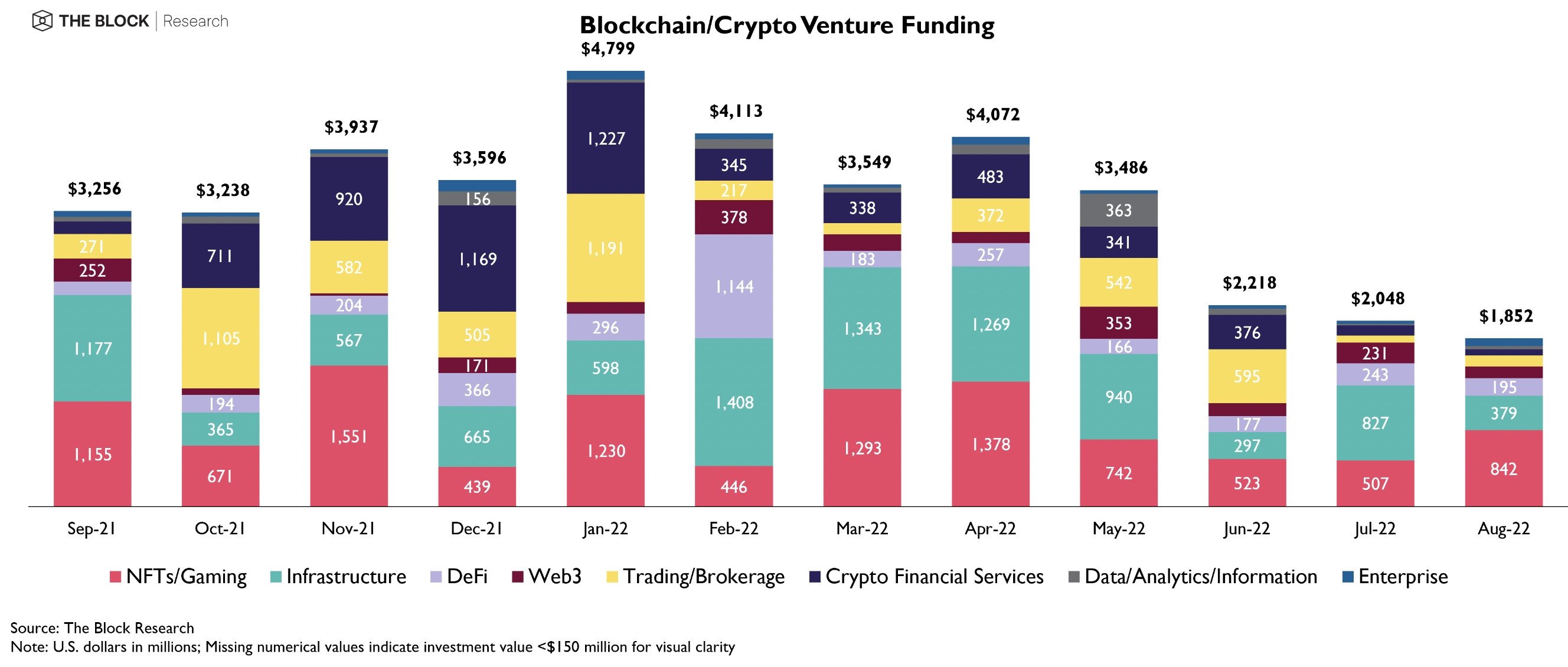 In addition, there are instances of certain publishers delving at least a little more deeply into NFTs and blockchain, even now. Barely a few days ago, Epic Games – the publisher of Fortnite – launched the first ever NFT-based game on its official marketplace: Mythical Games' Blankos Block Party.

And while some studios appear to be reluctant to renew their NFT vows under the current circumstances, this doesn't actually mean they have given up on blockchain and play-to-earn.
For instance, while Take Two hasn't announced a single game involving some kind of crypto-related element, CEO Strauss Zelnick has publicly stated that it intends to do so sooner or later, despite Bloomberg's latest article cherry-picking selective quotes from a speech he gave at the 2022 Jefferies Virtual Global Interactive Entertainment Conference in January.
While Zelnick confirmed that Take Two isn't interested in speculation, he nonetheless had the following to say:
"It's certainly going to happen and NFTs will take us there. The question is how do you do it in a way that you don't hurt your consumers."
This suggests that major gaming studios are probably biding their time during a market downturn, waiting to see what will happen before progressing any further with earlier plans.
Silver Linings
And even if some developers are turning away from play-to-earn, this would have some benefits for blockchain gaming and crypto in general.
Namely, the absence of major corporate studios would allow independent crypto-native developers to hone and evolve their products more slowly and steadily, building them up in dialog with their communities, as opposed to racing to meet the external pressures of publicly listed companies with bottom lines. it would also potentially help preserve the decentralization of many GameFi titles.
Without too much involvement from major studios, smaller independent developers will have more space to grow and produce their own titles.
This includes new and emerging platforms such as Battle Infinity and Tamadoge, both of which play-to-earn metaverses promise to combine the best elements of cryptocurrency and gaming, without giving too much weight to either side of their personalities.
🚨 #TAMADOGEARMY– PRESALE IS NOW COMPLETE!

🔥WE HAVE NOW REACHED THE END OF PHASE 9

🔥$19 MILLION RAISED! A BIG THANK YOU TO OUR COMMUNITY & SUPPORTERS!

🔥EXCHANGE & CLAIMING INFORMATION WILL BE ANNOUNCED ON THE 20TH SEPTEMBER AT 12 PM BST!

SIGN UP NOWhttps://t.co/9VkUooTy9j pic.twitter.com/NxcdatGZ1z

— TAMADOGE (@Tamadogecoin) September 18, 2022
Decentralization has enabled crypto to mature towards its current state of affairs, with it being hard to image what Bitcoin or any other cryptocurrency would have looked like if they'd been launched from the top-down, with only venture capital to feed them.
This would have likely impinged on crypto's early growth and (arguably) radical potential, and the same could potentially be said for blockchain gaming, which will now benefit from a combination of major top-down support and minor bottom-up evolution.
---