Uncertain BTC Outlooks, Definitely Scam Tokens, Maybe Dead Queens and 20 Crypto Jokes
This week in crypto, we looked into what investors thought about the BTC price outlook, if the bitcoin rally was running out of steam, and what ethereum's rising deflation meant for its price. Digital asset investment funds saw $32 million in net outflows last week amid a flurry of regulatory actions from US authorities, while Reddit founder Alexis Ohanian said crypto and bitcoin are 'here to stay'. Binance struck a major deal with Ingenico to let customers pay for goods and services in crypto. Meanwhile, physical artifacts retrieved from the wreckage of the Titanic were set to be tokenized as NFTs, and Spotify was testing a new playlist function made for NFTs holders.
Coinbase was expected to report a 75% drop in its revenue for Q4 2022, Galois Capital closed its flagship fund after losing almost half of its capital in the FTX collapse, FTX Japan resumed withdrawals on Tuesday, FTX warned the public about fraudulent tokens issued by groups who claimed to be working on its behalf, and US Democrats gave back less than 3% of the $45.2M donation from Sam Bankman-Fried. Also, South Korean prosecutors applauded "meaningful" charges brought against Terra's Do Kwon by the US SEC, while the regulator's legal filing against Terraform Labs and Do Kwon "could help South Korean prosecutors' case against Kwon".
As that was happening, Paxos was in talks with the US SEC over its decision to consider BUSD a security, the US FTC announced that it was investigating Voyager Digital for "deceptive and unfair marketing" of crypto, a French lawmaker denied he had been paid to promote a crypto scam in the National Assembly, US Congressman Tom Emmer introduced a bill to prevent the Fed from issuing a CBDC, and the Moscow authorities detained a British national accused of aiding North Korea in crypto sanction evasion. Hong Kong authorities decided to set aside $6.4 million to boost the city's Web3 sector, and the city outlined plans to allow retail investors to trade digital currencies on licensed exchanges. Zambia started testing technology to regulate crypto while aiming to become a regional hub, while a leading Russian economist said that central banks would ultimately determine the fate of crypto.
Meanwhile, PeckShield found a number of scam tokens looking to profit from the ChatGPT AI chatbot craze, a report claimed that CryptoQueen' Ruja Ignatova was killed by a drug lord on a yacht in Greece, South Korean police arrested 30 people for a suspected $8 million crypto scam, and up to 40 suspected crypto scammers were facing prosecution in China, while cybercrime, crypto scams, and ransomware attacks were on the rise in Portugal.
Jokes time! Laugh, and have a great weekend.
__________
Goood morning, CT. What's up?
__
Let's check up on the markets, as is proper.
__
Break out them moves!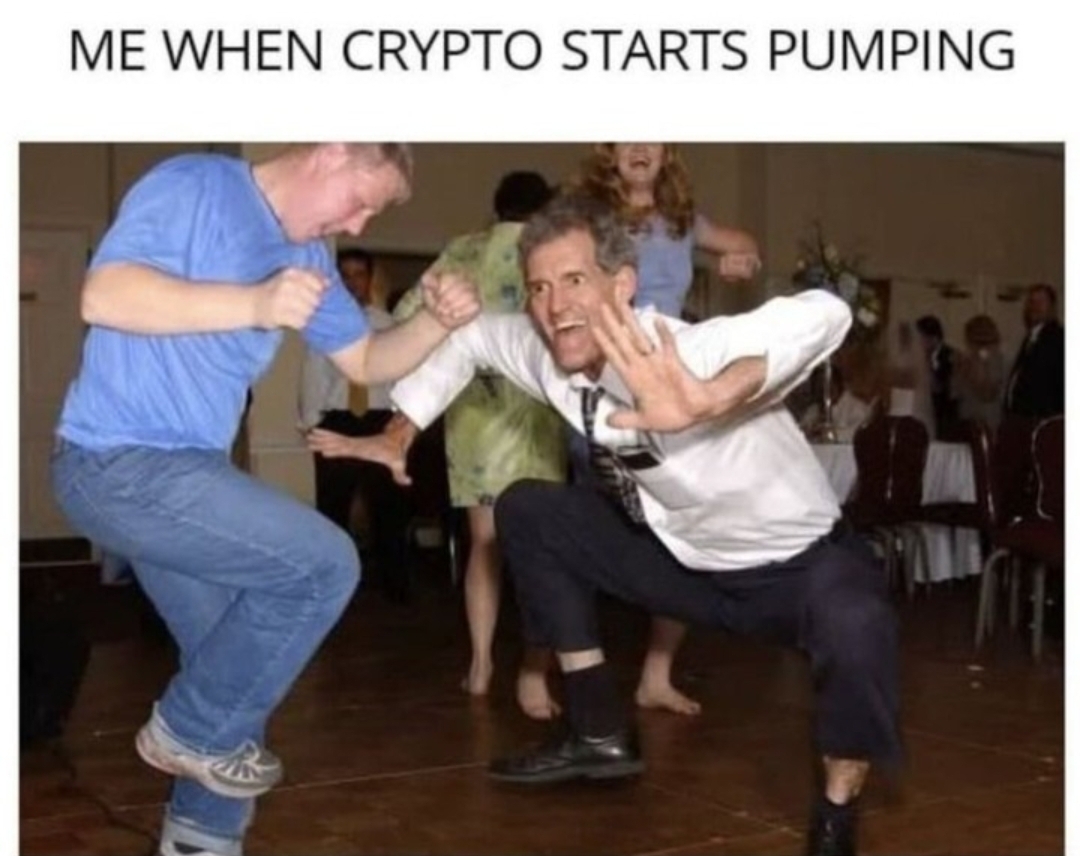 __
Bitcoin was on a roll this week.
__
Need to be open to a change of mind.
__
Right?
__
It'll have to wait.
__
Have to HODL for now.
__
It's fun for the entire family.
__
Timing matters.
__
Heart wants what it wants. Brain's on vacation.
__
Free notfinancial advice.
__
And here's a friendly advice. He wrote it like one of his French advices.
__
What a pleasant sound.
__
Absolutely everything.
__
I've got wisdom to share!
__
Can you guess which is which?
__
Mind?
__
👀 … There's some beef and some salt there…
__
And for the end:
---