Transformation, Domination, Evasion, and 20 Crypto Jokes
This week in crypto, experts at the WEF said that digital finance, crypto and blockchain-powered economics are sweeping through markets in the developing world unchallenged and that digital tokens could transform the world of business and art. While Binance aims to find more merchants for its P2P crypto trading platform, a resurfaced change in Binance whitepaper sparked transparency questions. We learned that Bitcoin's a step closer to Taproot; Bitcoin ETF are still far away; CME doubles Bitcoin options volume, dominating over Bakkt; Ripple discussed an IPO again and reduced sales of XRP from its escrow fund; developers believe that Ethereum real-world blockchain applications could come too late; BTC may have already entered the fourth bullish price cycle, and Block.one won't be launching Voice on EOS blockchain. Crypto derivatives market may be 'double the size of spot market in 2020, and 1.5 billion people might have CBDC in their wallets in 3 years.
Uzbekistan may see tax authorities waive taxes on crypto trading, Venezuela is in talks with Cuba about using the Petro, the South Korean government is reviewing a proposal that could see it introduce a tax on cryptos, and new Russian Prime Minister seems to want the government to adopt a crypto tax law by spring , but South Korean bankers are also concerned about Starbucks crypto threat. Lithuanian central bank says its limited edition digital LBcoin is ready for launch this spring, and Britain's highest tax authority is cracking down on crypto tax evasion. Cryptoverse was stunned as a mining pool group signs a threat to Bitcoin Cash miners, Ethereum officially started the One Million Developer challenge, and Bitcoin critic Peter Schiff started another 'Proof of Keys' day, with the mystery of lost BTC solved soon after. Meanwhile, a Mexican firm offered crypto for the presidential plane, while Jihan Wu and Roger Ver stunned the Cryptoverse.
And now – a carefully selected collection of jokes.
__________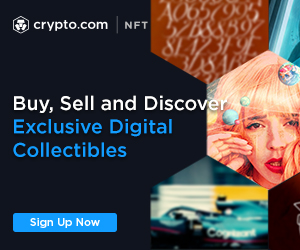 Jus' sayin'. 🤷🏽
If you had invested $10,000 in Bitcoin at the start of this year, you'd now have $12,400 🤷🏽♂️ https://t.co/gYfhDPnmmx

— Pomp 🌪 (@APompliano) January 18, 2020
__
Going in the opposite direction now.
i dont want 2 sound dum but if $BTC halves in june does my 0.5btc become 0.2??

plz help time is running out

— infaɱouⓩ (@infamousXBT) January 22, 2020
__
Because memes are both funny and simple. Here's an example.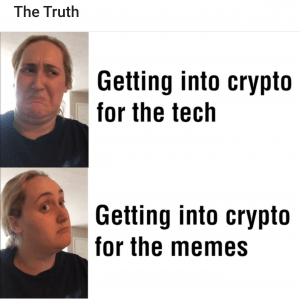 __
This week demands an obligatory Schiff meme.
I just went to pay someone with USD but it seems that my wallet forgot my cash, it's completely empty. Cash is such a scam!

— The Wolf Of All Streets (@scottmelker) January 20, 2020
__
No. Two, at the very least.
Peter Schiff Just A Few Days Ago from r/Bitcoin
__
Crypto hodlers after reading Schiff's tweets.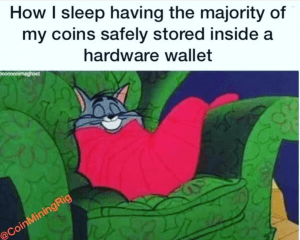 __
Is she trying to relate or out-tragic him?
I went on a date this week where I told her I work in crypto and she tried to sympathize by telling me she attended Fyre Fest

— Mark Beylin (@MarkBeylin) January 10, 2020
__
You know it's true.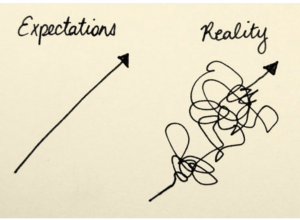 __
Yoouuu son of a bi—tcoin!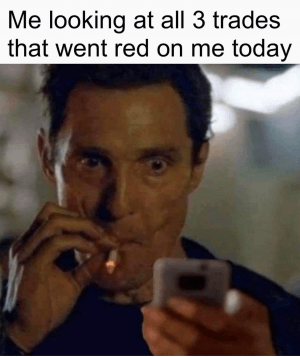 __
Veterans smelling an incoming scam shitcoin attack from a mile away.
Begone Scam Shitcoins pic.twitter.com/Xxz9ikvn6F

— CryptoChimp (@Cryptanzee) January 15, 2020
__
And it flows into the ocean of my tears.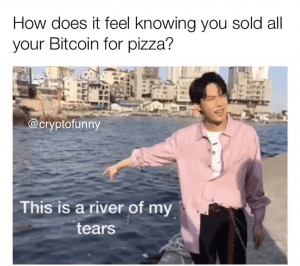 __
Living dangerously - short version.
Relax, just short it. pic.twitter.com/i8uJLNwYvs

— Panama Crypto (@Panama_TJ) January 21, 2020
__
Living dangerously - long version.
This dude is definitely long BSV pic.twitter.com/Q99klbD2l5

— Matthew Graham (@mg0314a) January 24, 2020
__
When you just want to explain.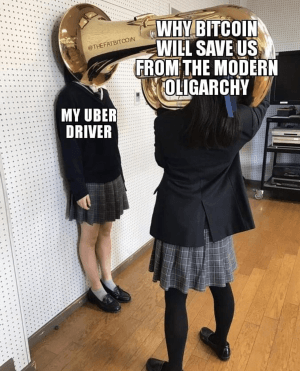 __
Preparation 101.
Gearing up for the memetic onslaught of nocoiner heathens. pic.twitter.com/TxxgReTegi

— RideTheLightning⚡️ (@MediumSqueeze) January 15, 2020
__
Phase 1 of Bitcoin owning. Proceed to phase 2.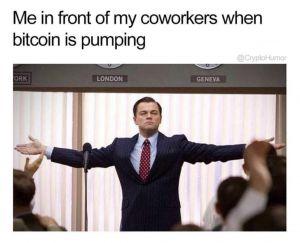 __
Phase 2 of Bitcoin owning. Return to phase 1.
Me after every Bitcoin price drop. pic.twitter.com/SBQsF9Dvc6

— ₿lackbeard (@crypto_blkbeard) January 20, 2020
__
Tough position.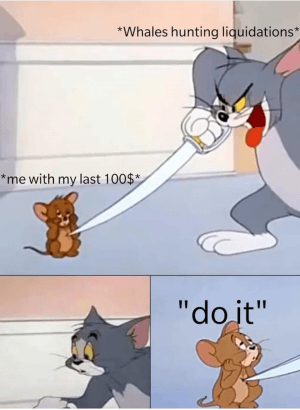 __
Perfect and scientific.
Almost. Add a rocket emoji for the direction. pic.twitter.com/yr7Jg2IUPf

— À Block (@aBlock0) January 21, 2020
__
"That is ridiculous!"
The trade you will never make be like... pic.twitter.com/9Vg0ahkyX2

— Panama Crypto (@Panama_TJ) January 24, 2020