This Man Says He Invested Half His Lottery Winnings in Bitcoin
Disclosure: Crypto is a high-risk asset class. This article is provided for informational purposes and does not constitute investment advice. By using this website, you agree to our terms and conditions. We may utilise affiliate links within our content, and receive commission.
The news of an American man who put half of his lottery winnings into Bitcoin (BTC) has spread through the Cryptoverse.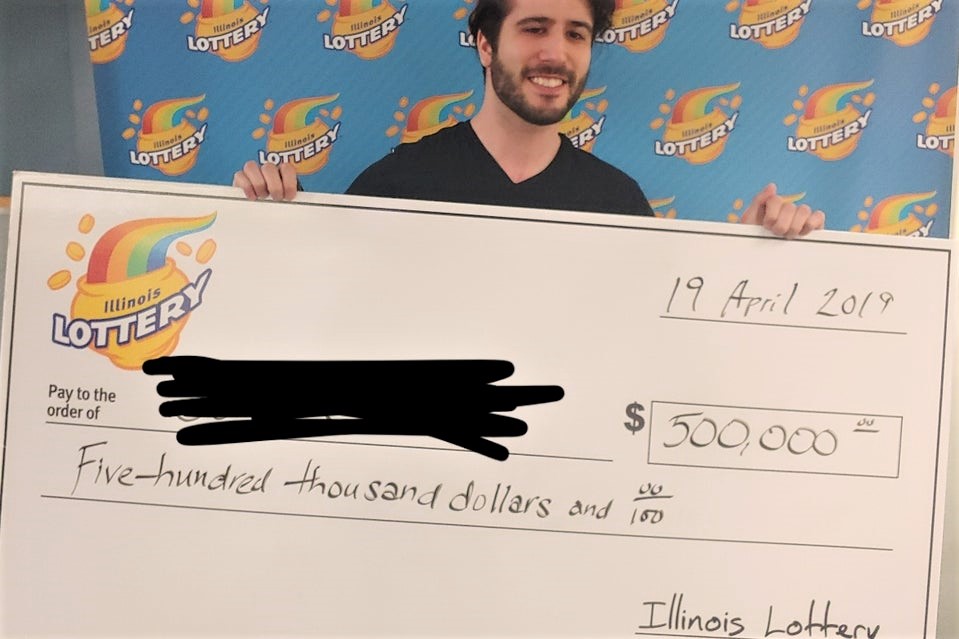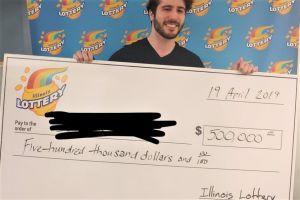 The Reddit user 'Joxnlol' posted an image of himself several hours ago holding a certificate from the Illinois Lottery, stating that he has won USD 500,000 back in April this year. Additional verification photos the user posted show his winning lottery ticket, purchased at the end of February 2019. However, in a comment from half a year ago, the user said that after taxes, he was left with USD 355,000.
In either case, what is interesting for the Cryptoverse's point of view is that Joxnlol allegedly invested half of this amount, or USD 177,500, into BTC. "Did this. Then put half into BTC in May," said the lottery winner/BTC supporter, adding "Remind me in 8 months if I fucked up."
In the same Reddit comment from six months ago, Joxnlol described his three-year plan: "I had about USD 4,000 in debt. I took care of that. I'm allowing myself USD 30,000 to spend at the most. My major plans are to buy a used Dairy Queen that is already operational for USD 200,000 under financing. Run it for a year by two more, create a salary of USD 170,000 at least and then pays I'm going to run all three and buy a couple houses."
Many people in the comments seem to be happy for the user winning the money, as well as investing it in the world's most popular cryptocurrency that appreciated by 46% in the past 12 months. Others have been debating taxes on lottery winnings, as well as the user's decision to go public with the winnings and whether or not this is actually required in Illinois.
Joxnlol's reply to one security-related comment was that he already lives in a neighborhood where people have more than USD 500,000, where he wouldn't be the only target for a potential attacker, adding "If bitcoin goes to USD 20,000,000 plenty other people will have problems than just me, lol. Even if BTC hit USD 1,000,000 I'd obviously take my security more seriously and be living in a treehouse disguised as a homeless person."
Now let's see what the charts say happened to his money if he converted it to BTC in early May. At the time, BTC's price was already on a gradual rise from its lowest point in the past 12 months (USD 3,188). In June and July, the price had probably put Joxnlol and other traders through quite an emotional roller-coaster with a couple of rallies, a tempo which pretty much continued in the months that followed. On May 1st, the price of BTC was c. USD 5,390 and at the moment of writing (11:18 UTC ) it's USD 9,321, which means that Joxnlol's investment saw a rise of up to 73%.
Bitcoin price chart (May-November):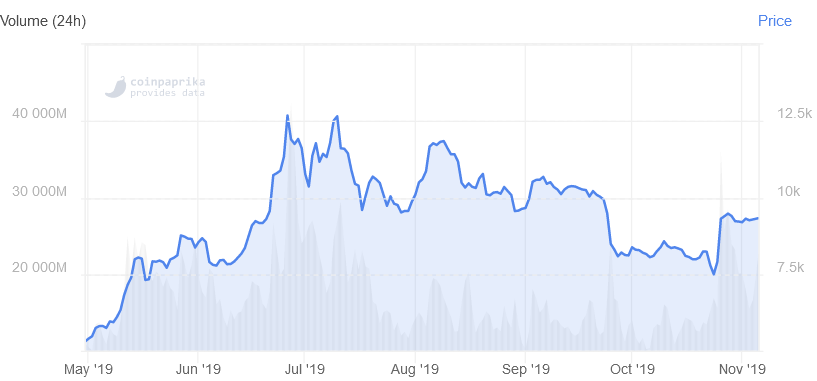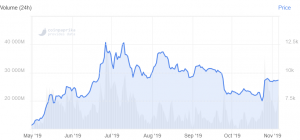 Having been moved to Twitter, the discussion also touched on the BTC-lottery connection.
---