This Is How NFTs Might Change TV and Film Industries
Disclosure: Crypto is a high-risk asset class. This article is provided for informational purposes and does not constitute investment advice. By using this website, you agree to our terms and conditions. We may utilise affiliate links within our content, and receive commission.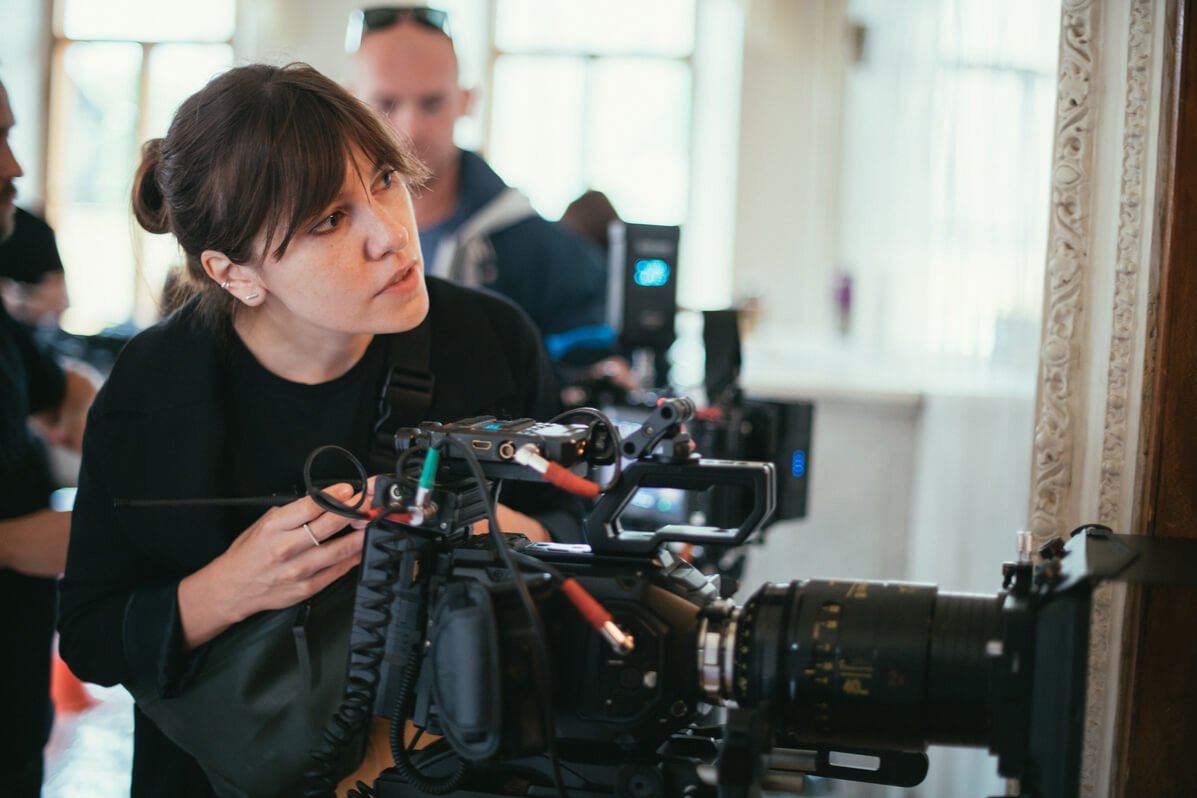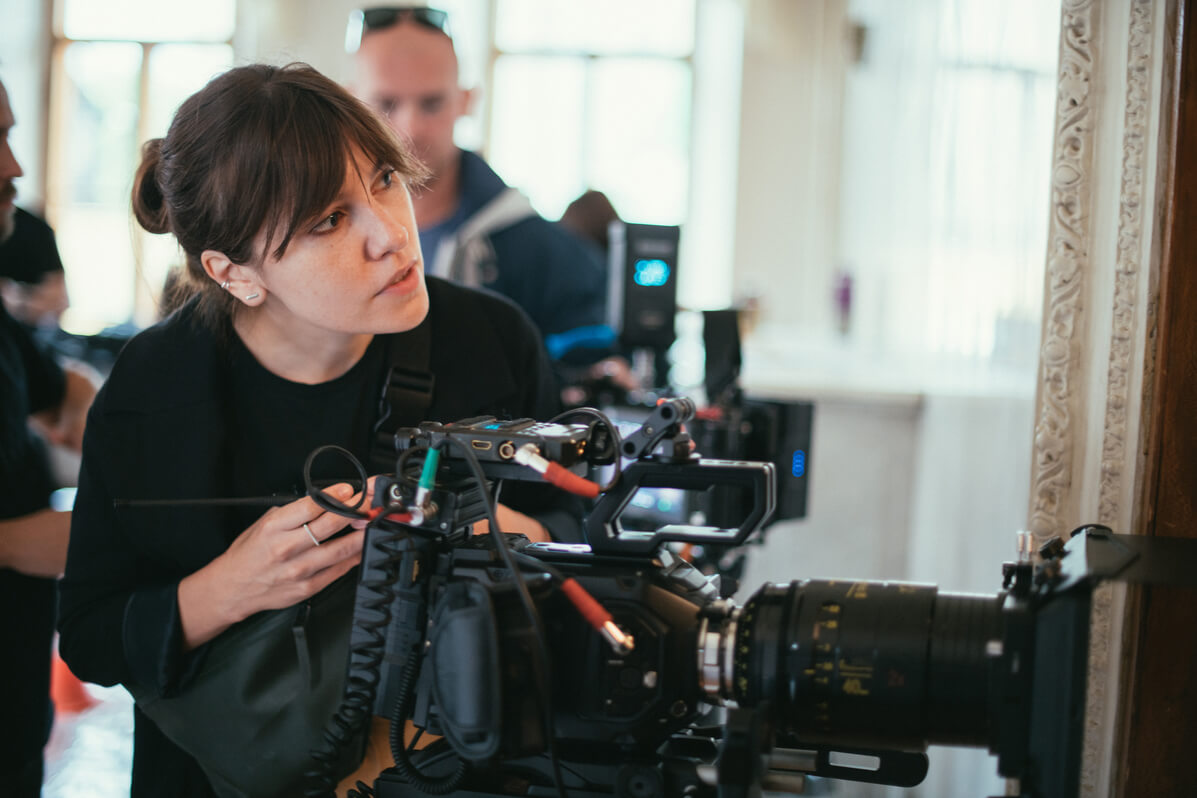 "NFTs bring a strong value proposition to the table as an alternative source of revenue and digital-native audience engagement."
"Every major production company is looking into using NFTs."
NFTs could grant the right to vote on how the next season of a TV show plays out, or access to special content that can only be seen by NFT holders.
Non-fungible tokens (NFTs) have already begun taking over the music industry, and now they're turning to the film and TV sector. Case in point: animated series "Stoner Cats" raised USD 8.4m at the end of July in a sale of NFTs (that grant holders the exclusive right to watch episodes), selling out in only 35 minutes.
This is only the beginning, since industry players speaking with Cryptonews.com say that a growing number of film and TV studios are beginning to look into NFTs. In fact, global production company Enderby Entertainment partnered with CurrencyWorks in June to form VUELE, the first full-length feature film NFT viewing and distribution platform.
And for many within the crypto and TV-film industries, NFTs might not only provide a new, lucrative source of merchandise, but could also help to shape this industry in new ways. This will include enabling smaller, indie production firms to secure financing, as well as potentially using NFTs to let viewers vote on plot developments, among other things.
'A strong value proposition'
"As with any creative sector, be it film, photography, or music, NFTs bring a strong value proposition to the table as an alternative source of revenue and digital-native audience engagement," said Alex Salnikov, Co-founder and Head of Product at Rarible.com.
While acknowledging that the NFT space is still in its early days, Salnikov nonetheless affirms that we've begun seeing more adopters from traditional industries — including film and television — experiment with NFTs, in the process validating them as a business component.
He reminds that, just this year, the first Oscar-nominated film was released as an NFT, while media giants as big as Fox started to explore investment and building opportunities within the space.
"All these actions have a domino effect: they influence other major players in the industry to give NFTs a go, while budding artists and creators get even more inspired to explore this new exciting medium," he told Cryptonews.com.
Salnivok also notes that Rarible itself hosted an NFT sale by award-winning director Michael Beets, held in order to raise funds for the world's first documentary filmed live by refugees around the world. These may only be modest initial steps, but according to some figures within the NFT space, they signal an imminent widespread shift within the TV and film world.
"Every major production company is looking into using NFTs to drive fan engagement and find new revenue lines. The licensing arrangements for films are complex so it's taken some time to work through the proper ways to implement, but we expect once that's resolved NFTs will become a big part of the fan experience for movies," said Wes Levitt, Head of Strategy at Theta Labs, the company behind Theta Network (THETA), a blockchain-powered video streaming network.
Mintable CEO and Founder Zach Burks corroborates this picture of growing interest in NFTs within the film and TV industry, suggesting that most will get involved in one way or another.
"I think we've already seen TV studios and production companies diving head first into NFTs. From CNN to Fox, to indie studios there is a lot of activity in the space already," he told Cryptonews.com.
Burks takes Stoner Cats as an example of how popular NFT-based or -associated shows could become, given that it had such a successful release. Indeed, the show — which features Ashton Kutcher, Chris Rock, and Jane Fonda — has already released its first episode, with more forthcoming.
More control and closer contact
As noted above, potential viewers need to purchase Stoner Cat NFTs in order to gain access to episodes, with each NFT costing ETH 0.35 (over USD 1,000 at the time of writing). Such a high price suggests that NFTs could become very lucrative indeed for TV and film companies.
"The first and simplest use case is the one most people see: digital collectibles like iconic movie scenes, NFTs representing famous characters or items from movies, and other passive examples," said Wes Levitt.
However, beyond this obvious use case, most figures within crypto and the NFT subsector expect that more interesting purposes will emerge over time. For Cameron Chell, the executive chairman of CurrencyWorks and co-head of VUELE, NFTs will give production companies more control over the financing of their work, while also bringing them into closer contact with their audience.
"Our platform allows a production company to promote itself. They can decide how many NFTs of their film they want to distribute and if they want to package it with exclusive content such as artwork or behind-the-scenes footage," he told Cryptonews.com.
Chell also reveals that, with VUELE, filmmakers can also have full control over the price and the timing of the NFT drops. On top of that, they're likely to become a useful marketing tool, allowing production companies to "stay up-to-date on the desires of their target audience."
However, beyond providing new revenue and financing streams, some observers suspect that NFTs will result in new, emergent formats and experiences within the TV and film industry.
"The really exciting use cases are still in their infancy; think NFTs granting the right to vote on how the next season of a TV show plays out, or access to special content that can only be seen by NFT holders. This next level of fan engagement is when you'll really see demand for NFTs skyrocket and change how fans interact with their favorite IP," said Wes Levitt.
Likewise, Alex Salnikov also expects that uses for NFTs within Hollywood will evolve over time.
"In the near term, I expect more TV shows and movies to start leveraging NFTs to distribute unique digital content — related to each respective film and show — and experiment with add-ons like experiences, physical goods, and exclusive content. Further down the line, we might see things like TV screenings in metaverses, NFTs changing as the series evolve, on-chain voting for the future of characters," he said.
For Zack Burks, NFTs will become more than just an add-on or complement to TV and film, eventually rising to the status of something that advances or evolves the output of production studios.
"NFTs make a lot of sense when it comes to TV and film. A very interesting moment I'm looking out for is when a studio uses an NFT in a manner relating to the IP [intellectual property] of the production — that will be exciting!" he said.
VUELE's Cameron Chell also says that NFTs will become an evolutionary new way to distribute and enjoy films, not least because they incentivize owning digital media, after years of streaming had devalued such media. For example, instead of only heading to a traditional distributor or streaming service, VUELE allows studios or distributors to go straight to fans with digital collectibles developed by CurrencyWorks.
"NFTs are providing new ways for creators to forge deeper and more meaningful relationships with their supporters," Chell concluded.
____
Learn more:
– When You Buy an NFT, You Don't Completely Own It – Here's Why
– Top NFT Trading Strategies by Arthur Hayes

– Damien Hirst's NFT Art Project: What We'll Discover When It's Over
– NFTs Are Selling for Millions, But How Do You Tell a Diamond From a Dud?

– Why NFTs Aren't Just for Art and Collectibles
– Consider These Legal Questions Before Spending Millions on NFTs
---