Staking in 2022: Ethereum's Merge, Institutions, Layer-2, and Liquid Staking
Disclosure: Crypto is a high-risk asset class. This article is provided for informational purposes and does not constitute investment advice. By using this website, you agree to our terms and conditions. We may utilise affiliate links within our content, and receive commission.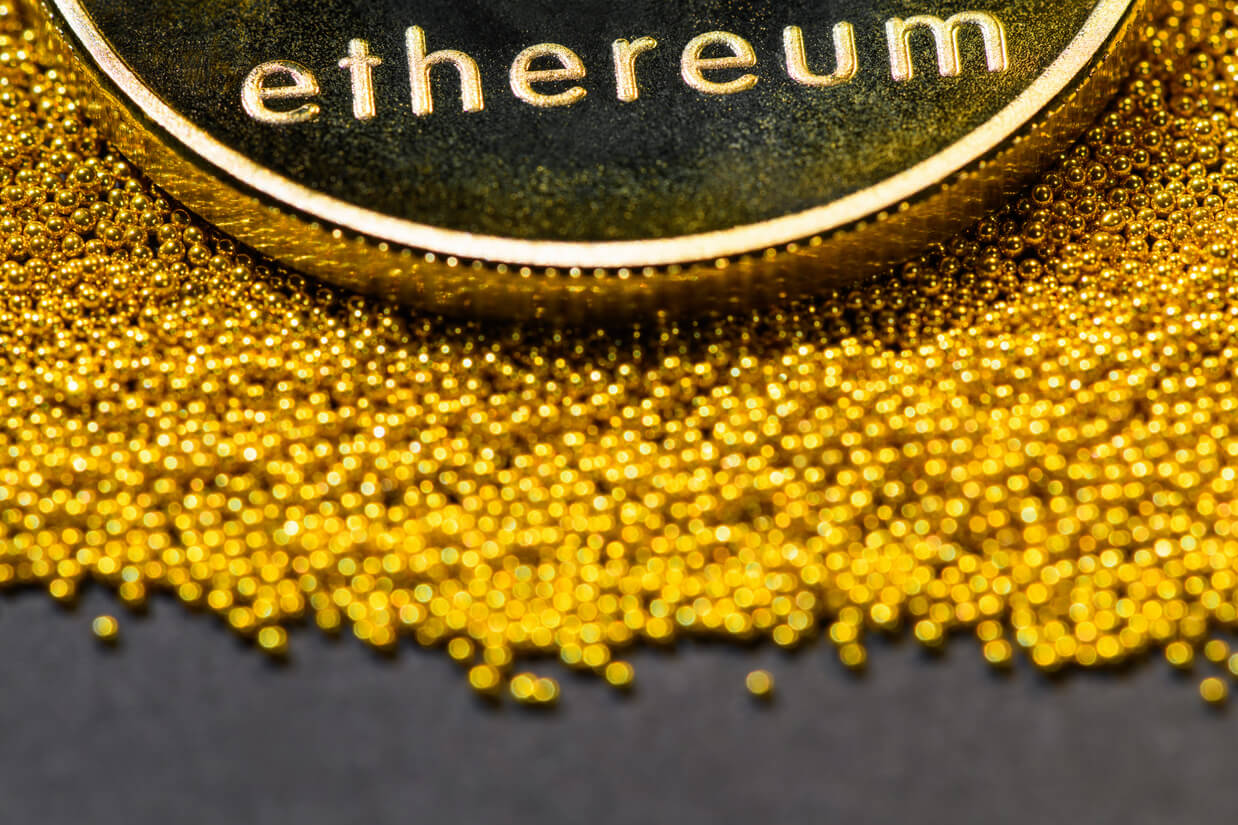 _____
_____
Demand for staking might increase further when, following the merge, Ethereum introduces the ability to withdraw ETH.
Given the wait for Ethereum 2.0, the sector will see growth in staking emerge from elsewhere.
Expect the emergence of a form of staking on all the layer-two solutions.
The arrival of institutional stakers and innovative staking opportunities might be among the trends this year.
Staking rewards might diminish with greater numbers of participants.

Staking is seemingly set for a big 2022. With Ethereum (ETH) planning an eventual move to a proof-of-stake (PoS) consensus mechanism this year, it will bring staking to thousands if not millions of users who've never tried it before, with the growth of ETH staking likely to feed into similar growth elsewhere.
But according to industry figures speaking with Cryptonews.com, general growth is not the only trend that staking can look forward to in the coming months. We can also expect to see increased institutional interest in staking, as well as the growth of liquid staking, staking via layer-2 protocols, and via GameFi (decentralized applications (dapps) with economic incentives) and NFT platforms.
And while the triple-digit rates of return offered by some staking services may not be sustainable in the long-term, they are likely to remain competitive for the foreseeable future, helping to spur staking's continued growth.
Ethereum's merge-driven growth
There's little doubt that staking had a good 2021. According to data provider Staked.us, 7.7% of all coins in the crypto market were staked in the fourth quarter of the year.
Staked's Q4 2021 report also found that proof-of-stake cryptoassets accounted for 31% of the market's overall capitalization, up by 127% compared to a year previously. It also reported that rewards from staking equaled USD 15bn in 2021, up by 939% across the previous 12 months.
However, as big as staking became in 2021, industry participants agree that it will grow even further this year.
"Yes, I expect this will increase significantly, driven by increased Ethereum staking. The 'merge' [when the current Ethereum Mainnet "merges" with the beacon chain PoS system], which is ~6 months away, will increase the returns to ETH stakers by paying them the tips included in blocks," said Tim Ogilvie, the CEO of Staked.
Ogilvie also suggests that demand for staking will increase further when, following the merge, Ethereum introduces the ability to withdraw ETH.
Another individual who estimates that the move to Ethereum 2.0 (or the "consensus layer") will boost staking is Rick Delaney, a senior analyst at OKX Insights, who suggests that the successful completion of the move will attract more risk-averse ETH holders. But Delaney suggests that, given the wait for Ethereum 2.0, the sector will see growth in staking emerge from elsewhere.
"Meanwhile, the dominant smart contract platform's exorbitant transaction fees and the persistence of environmental concerns generally encourage the creation of new proof-of-stake Layer-1s and Layer-2s. Combined, these factors make growth in the percentage of staked assets likely this year," he told Cryptonews.com.
Staking might also be driven by the underlying growth in the crypto ecosystem, with new platforms more likely to be launched as proof-of-stake (rather than proof-of-work) protocols.
"Yes, [staking is] certainly growing; we are in a growth phase of adoption for Web3 and crypto, and staking is essential for securing PoS blockchains with the benefit of stable returns," said Bob Ellison, the head of market at blockchain infrastructure provider Figment.
How staking might change in 2022
Looking at specific trends, 2022 might bring an influx of layer-2 platforms launching their own staking services.
"Most interesting to me is the likely emergence of a form of staking on all the layer-two solutions like Polygon (MATIC), Arbitrum, Optimism, et al. This is still in flux, but I expect it's an interesting category to watch," said Tim Ogilvie.
As a recent example, the Sandbox (SAND) launched staking on Polygon on February 14.
According to Rick Delaney, one other big trend is likely to be the arrival of institutional stakers, particularly once Ethereum 2.0 is up and running. This is also something Ethereum-focused blockchain company ConsenSys has predicted, with a December post outlining how it expects to attract big stakers.
"Elsewhere, innovative staking opportunities throughout the emerging GameFi and NFT sectors — like those pioneered by DeFi Kingdoms, TreasureDAO and EtherOrcs — will likely attract increased interest," Delaney added.
Indeed, staking exploded on Axie Infinity (AXS) once the NFT-based game introduced it in October, with 25% of AXS' supply staked in a matter of weeks following the launch. But it's not only GameFi staking that will be big this year, according to Bob Ellison.
"Liquid staking with no bonding periods will become more attractive, such as Lido, and Figment's River protocol," he says.
As its name suggests, liquid staking enables users to stake assets while simultaneously continuing to use them with other (e.g. DeFi) platforms and services. In recent weeks, crypto has witnessed the launch of BENQI liquid staking protocol on Avalanche (AVAX), while the ClayStack platform launched on Polygon in December.
Triple-digit yields & sustainability
Eagle-eyed observers may have noticed that some staking platforms and/or services are offering occasionally ridiculous yields, sometimes involving as many as three figures. Skeptics are likely to suspect that such apparent generosity is hardly sustainable, although commentators point out that this depends on the models used by PoS cryptoassets and staking platforms.
"The rewards from staking come from programmed inflation and the fees paid in each block. Some of the planned inflation goes down over time, similar to Bitcoin's reduced emissions schedule," said Tim Ogilvie.
He notes that the decrease in programmed inflation is generally quite gradual, so we may continue to see double- (or even triple-)digit yields for some time yet.
"So I would expect the yields will remain fairly consistent over the next 12 months or so. Staking rewards are the security budget a blockchain pays so keep the chain secure, so it's money well spent in my mind," he added.
Of course, some trading services or DeFi platforms may base their yields, not on predetermined inflation, but on promises of gains or profits. In this case, users may have to tread carefully in the future.
"One must be careful here, Figment only supports protocol staking, essential to how blockchain networks operate, not lending, liquidity, or some other arcane financial technique. If it sounds too good to be true, it probably is," warned Bob Ellison, who urges users to learn how staking and yields work before venturing further.
More generally, Rick Delaney says he expects that staking rewards will diminish with greater numbers of participants. "The yields earned via the most popular opportunities may drop, but emerging staking protocols should generate comparatively high percentage returns until they become widely adopted," he predicted.
With Ethereum 2.0 poised to bring staking to more and more people this year, such wide adoption may arrive sooner rather than later. But for now, at least, it's still in an expansionary phase where big enticements and rewards are the norm.
____
Learn more:
– Web3 in 2022: Defining a Concept & Developing a New Paradigm
– Blockchain Games in 2022: Play-to-Earn, Gamification, Interoperability and Major Publishers
– DEX Trends in 2022: Greater Market Share, New Products, Familiar Challenges
– Layer 2 in 2022: Get Ready for Rollups, Bridges, New Apps, Life With Ethereum 2.0, and Layer 3
– What's in Store for DAOs in 2022?
– Crypto Tax Trends in 2022: Increased Reporting, Updated Rules, and a Wealth Tax Debate
– Metaverse Trends in 2022: Prepare for More Gaming and New Virtual Experiences with NFTs
– Bitcoin & Crypto Mining in 2022: New Locations, Technologies, and Bigger Players
– CBDCs in 2022: New Trials and Competition with Crypto
– NFTs in 2022: From Word of the Year to Mainstream Adoption & New Use Cases
– Bitcoin and Ethereum Price Predictions for 2022
– Crypto Adoption in 2022: What to Expect?
– 2022 Crypto Regulation Trends: Focus on DeFi, Stablecoins, NFTs, and More
– DeFi Trends in 2022: Growing Interest, Regulation & New Roles for DAOs, DEXes, NFTs, and Gaming
– Crypto Security in 2022: Prepare for More DeFi Hacks, Exchange Outages, and Noob Mistakes
– How Global Economy Might Affect Bitcoin, Ethereum, and Crypto in 2022
– Crypto Exchanges in 2022: More Services, More Compliance, and Competition
– Crypto Investment Trends in 2022: Brace for More Institutions and Meme Manias
Find more predictions for 2022 here.
---