Is Anyone Actually Paying Taxes in Bitcoin?
Reports suggest that actual uptake of new opportunities to pay taxes in crypto has fallen below expectations. The status of crypto as a popular means of paying taxes, fees and fines may come closer to realization in the future.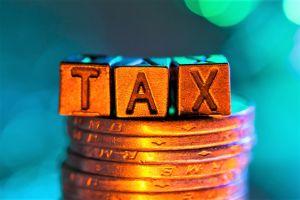 It's official. Businesses in the American state of Ohio can now pay their taxes using Bitcoin, while the state is also planning to let individuals do the same in the not-too distant future.
However, there is a twist - even if a company pays their taxes in Bitcoin, the state will receive US dollars, as third-party payment processor BitPay converts the cryptocurrency to fiat and transfers it to the state of Ohio. Moreover, Kevin Werbach, professor of legal studies and business ethics at the Wharton School at the University of Pennsylvania, told Detroit Free Press that "the Ohio announcement is mainly a PR stunt" and "the state just wants to signal that it's 'cryptocurrency-friendly.' "
In either case, this move provides one more step on the road to widespread adoption of cryptocurrencies (at least in the US), and while it's a tentative early step, the good news is that other areas in other parts of the world have recently been doing the same.
However, while a slowly growing club of public and private bodies now let you pay taxes and other fees using crypto, reports from these bodies suggest that actual uptake of their new services has fallen far below expectations.
Zug and Chiasso
Ohio may have hit the headlines as the first US state to accept Bitcoin as a means of paying taxes or official fees (and a handful of other US states are tipped to follow), but it wasn't the first place in the world to do so.
This accolade goes to the Swiss town and municipality of Zug, which in July 2016 began trialling the acceptance of Bitcoin as a means of payment for government services (although not for tax). Running until the end of that year, the trial permitted the use of BTC for any payment equal to or less than CHF 200 (USD 203) (which was then equal to about 0.44 BTC), meaning that it would cover such services as fines, license fees, and administrative charges.
In a sign of the success of this trial, Zug's city council decided to extend it indefinitely at the end of 2016. That said, the council also revealed that between July 1 and mid-December, only 12 people had actually paid the Zug municipal government for services using Bitcoin, with the mayor Dolfi Müller also admitting that the move was based much more on a desire to promote the town than anything else.
"It was still worthwhile for the city administration," he affirmed. "We were able to send a message to the fintech companies in Zug, saying that they are welcome here."
Chiasso
Funnily enough, a very similar decision was made in Chiasso, another Swiss town and municipality that, in September 2017, opted to accept Bitcoin for tax payments worth CHF 250 or less.
"Chiasso is recognised internationally as an epicentre of a growing technological and economic growth for both the canton and in Switzerland," said mayor Bruno Arrigoni at the time, revealing that the Italian-speaking municipality also had comparable motivations to its German-speaking compatriots.
The commune and Bruno Arrigoni did not respond to a request for comment.
South Africa
In December 2017, the South African company Fines4U announced that it would begin letting people pay their traffic fines in Bitcoin.
Fines4U is a private administrator that collects fines on behalf of local governments and road agencies, with founder Cornelia van Niekerk explaining at the time that it handles payments for over 8,000 individuals and 500 businesses.
"I deal with many clients on a daily basis, many of whom are big businesses. Suddenly everybody wants to get more information from me about Bitcoin," she said.
Unfortunately, van Niekerk explains to Cryptonews.com that the decision to accept Bitcoin didn't exactly go according to plan.
"Bitcoin failed before we even started. Yes people wanted to pay, but nobody ever paid," she says, before confirming that not a single customer has paid a fine using Bitcoin since the option was introduced last year.
"I just think people got scared," she adds, suggesting that her customers possibly wanted to hold onto their coins, in case the price rose.
Well, one shouldn't rule out that Bitcoin holders just have not been fined yet.
The Future
Fines4U's experience suggests that a similar scheme introduced in Kazakhstan at the beginning of 2018 isn't likely to succeed either, given that Bitcoin and most other cryptocurrencies are still more akin to assets than everyday currencies.
However, the status of crypto as a popular means of paying fees and fines may come closer to realization in the future, as more state governments in the US consider proposals to accept taxes in Bitcoin and other digital coins.
For instance, Arizona is still considering accepting Bitcoin for tax payments, as are the states of Georgia and Illinois.
These may be only three states, but if they do start accepting cryptocurrencies, it could clear the way for other legislatures and governmental bodies to follow, in the US and elsewhere.
---