How Will Bitcoin Cash's Halving Affect the 4th Largest Network?
"The positive effect on price of this year's halving threatens to be derailed by the looming split in the chain over the developer tax." "BCH's hashrate will also halve, as 50% of miners will switch from BCH to BTC."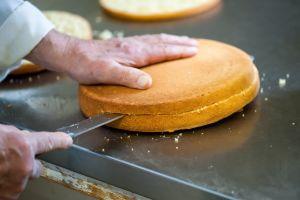 Bitcoin Cash (BCH), the fourth largest crypto network by market capitalization, is halving in April. Yes, much like its bigger brother, the Bitcoin-forked cryptocurrency will be cutting the block rewards it dispenses to miners by 50%, from BCH 12.5 (USD 4,073) to BCH 6.25.
But according to a variety of industry players, Bitcoin Cash's halving may not have much of an effect on its price. Still, there's likely to be changes to Bitcoin Cash's hashrate, or the computing power of the network, as a result of its halving occurring before Bitcoin's, while the ongoing dispute over a potential 'developer tax' could magnify the longer term economic impact of the halving.
'Dumb markets'
Is the Bitcoin Cash halving already priced in, or will it be priced in soon?
Bitcoin Cash developer Jonathan Toomim tells Cryptonews.com that predicting the cryptocurrency's likely price movements is a fool's errand.
"If the markets were rational, they would have already priced in the halving," he says. "However, the markets are dumb, reactionary, and whimsical, and I have no idea what they will do."
Even assuming the rationality of markets, Simon Dingle, a cryptocurrency analyst and author of "In Math We Trust," is fundamentally sceptical that the halving could have much of a positive effect on Bitcoin Cash's price.
"The decrease in supply only has a meaningful impact if there is sustainable or growing demand for the asset, and I can't imagine BCH has much of either," says Dingle.
In an email to Cryptonews.com, Dingle describes Bitcoin Cash as "an interesting but otherwise obscure experiment in on-chain scaling that is yet to prove itself in any real way. It would be interesting if we found that a fat protocol was the way to scale a cryptocurrency, but everything we know from network science suggests it just won't work."
'The looming split'
Other experts suspect that the halving will have a short-term positive effect on Bitcoin Cash's price. But at the same time, they worry that the recent discord over a proposed developer's tax could cancel out such an effect.
"The positive effect on price of this year's halving threatens to be derailed by the looming split in the chain over the developer tax, or miner tax depending on where you stand on the controversy," says Gary McFarlane, a cryptocurrency analyst at Interactive Investor.
"All things being equal a halving should be good news for a mined coin but when the largest mining pool is threatening to operate at a loss in order to drive out those who refuse to go along with the developer fund, it might be a different matter."
The developer's tax proposal suggests temporarily diverting 12.5% of block rewards towards a fund for developers, in order to sustain Bitcoin Cash's development. As such, it threatens to cut block rewards for miners at a time when they'd be cut anyway because of the halving.
"The downside in the halving of block rewards is that miners get paid less in a climate where many are emerging from the pressuring of profit margins during the bear market," adds McFarlane. "That will make a 12.5% tax – or now 5% – even more onerous for the miners with smaller scale and presumably less hard cash in the bank to holdout for the good times in a year ahead that promises to be one of substantial price appreciation across the crypto space."
McFarlane also notes that the community conflict and infighting over the tax may ultimately "destabilize the network," which by extension could turn off investors. "The governance melt down at BCH is unlikely to have such a deleterious impact on bitcoin this time, but it could certainly damage BCH, as confusion reigns and buyers decide to go elsewhere until the dust settles."
That said, Jonathan Toomin holds that the developer tax and the halving are unrelated, and that any such tax will simply lead to a new equilibrium for the SHA256 mining ecosystem (which includes Bitcoin Core) as a whole.
"BCH miners do not pay for the developer tax," he says. "The tax simply causes some percent of BCH's hashrate to switch back to mining BTC in order to rebalance profitability between the two chains. If BCH's tax is 5% and BCH's price is 3% of BTC's, then all SHA256 miners end up paying 0.03 * 0.05 = 0.15% for the tax."
Bitcoin Cash halving and 51% attack
Another claim made about the Bitcoin Cash halving is that it will lead to hashrate leaving the BCH chain and heading over to Bitcoin, which doesn't halve its block rewards until May, around a month later. This is true, but the situation is likely to rebalance once the Bitcoin halving takes place.
"When BCH's halving occurs, BCH's hashrate will also halve, as 50% of miners will switch from BCH to BTC," explains Toomin.
"When BTC's halving occurs a month later, that hashrate will return to BCH. Within 144 blocks of each halving, BCH's mining difficulty will adjust and BCH's block intervals and confirmation times will return to normal. This should take less than two days."
Meanwhile, some industry players are claiming that the halving could be catastrophic for Bitcoin Cash, since the 50% drop in hashrate will leave Bitcoin Cash vulnerable to a notorious 51% attack.
However, Toomin points out that Bitcoin Cash's "on-call" hashrate will remain stable throughout this period, and that it will be sufficient to prevent any hypothetical attack.
In theory, one hour of this kind of an attack on the Bitcoin Cash network would cost USD 23,018, according to crypto51.app data (February 28, 04:32 UTC). It's 3% more than in April 2019.
---