How Well Has Bitcoin Performed as a PR Project?
Disclosure: Crypto is a high-risk asset class. This article is provided for informational purposes and does not constitute investment advice. By using this website, you agree to our terms and conditions. We may utilise affiliate links within our content, and receive commission.
If there had been a proper PR campaign, Bitcoin advantages would have been communicated effectively. "I would expect PR firms, industry thought leaders, and the media to be more responsible about how they communicate."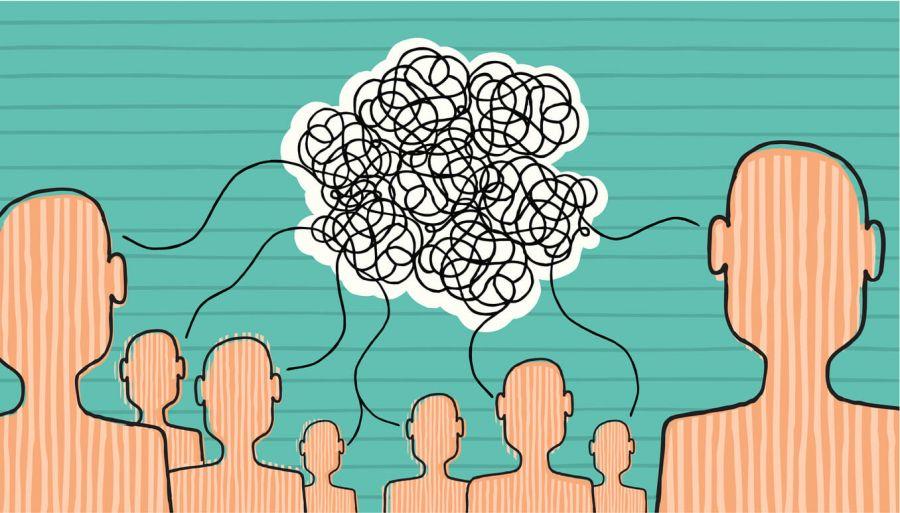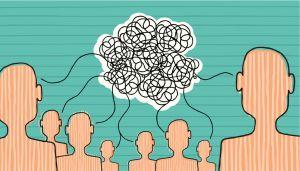 Pretty much everyone in the developed world has heard of Bitcoin (BTC) by now. It's been featured in countless news articles and bulletins, and it's been discussed by business leaders, economists, celebrities, and the general public.
The question is: has the coverage it's received actually been good for its development, and has it and its benefits been communicated effectively by everyone – PR (public relations) companies, entrepreneurs, startups, developers, trade associations – working in the decentralized Bitcoin and wider crypto industry?
Well, as with most things in life, the answer to this question is mixed. Up until now, the mainstream media has usually been either sceptical towards Bitcoin or downright dismissive, but while the crypto industry has had varying success in challenging the dominant narratives surrounding the cryptocurrency, it is steadily getting better at communicating the message that Bitcoin is a transformative invention.
Bitcoin: one of the sensations of the decade
Regardless of whether it has received a bad rap from the media, there's no doubt that Bitcoin has succeeded in forcing people to sit up and take notice.
"Love it or loathe it, Bitcoin is an international phenomenon," affirms Liam Murphy, director at blockchain PR company Wachsman. "Bitcoin's rise in the public consciousness has been quite something; let's remember that this all began with an obscure white paper posted online."
Much of Bitcoin's rise to the status of "international phenomenon" has come about irrespective of what journalists, PR professionals and economists have said about it. That's because, as soon as it started witnessing above-average price gains, investors began flocking to it, hopeful of sharing in its rise.
"I'd say Bitcoin has been exposed to the full-blast impact of WOM (Word of Mouth), which tends to cause the highs to be very high and the lows to be extremely low," explains Alona Stein, an account director at tech-focused PR firm Blonde20. "Basically, uncontrolled, unmanaged exposure starts fires, especially when there's direct financial gain at stake, as well as the FOMO [fear of missing out] factor."
Ineffective communication
Of course, while Bitcoin's meteoric rise(s) in value attracted lots of attention, it was met largely with scorn and derision by much of the media. Journalists and newspapers highlighted its volatility, emphasized the apparent susceptibility of the Bitcoin market to manipulation, and even claimed that Bitcoin was basically one big glorified Ponzi scheme.
At the same time, they neglected the potentially revolutionary nature of its decentralized monetary system. To an extent, they were able to get away with this distorted account of Bitcoin because advocates of the cryptocurrency were too slow in organizing their efforts to present it in a more positive light.
"If there had been a proper PR campaign to introduce Bitcoin as a concept to mainstream audiences, its advantages and potential would have been communicated effectively, but that wasn't the case," says Alona Stein. "PR work around messaging, gradual market education and exposure would have better controlled Bitcoin's image over time."
Other individuals working in the crypto PR industry agree with this assessment. "In respect to effectively communicating Bitcoin's advantages to the general public, I'd say that's another objective that has still not been achieved in a meaningful way," says Katie Olver, CEO of Cryptoland PR.
The current state of Bitcoin PR
At present, it would be inaccurate to refer to Bitcoin as a 'PR project' in any unified sense. There's no single group or party that's more responsible for Bitcoin's current public image than any other group or party, with various different corners contributing to its overall profile.
"There is no individual, body, or grouping responsible for the current public perception of Bitcoin. Regulators, enterprise, startups, the media, commentators, public relations professionals, the public, all contribute to the debate around Bitcoin and that's healthy," says Liam Murphy.
However, even if people within the crypto industry are having more input in how Bitcoin is perceived (particularly with the growth of crypto-specific news outlets), Katie Oliver thinks that the mainstream media still have the biggest influence on the cryptocurrency's public persona.
"Bitcoin's perception is certainly still heavily influenced by reporting by mainstream media," she says. "You only need to look at the hugely popular BBC Missing Cryptoqueen podcast series covering the OneCoin USD 4 billion cryptocurrency scam. It's been streamed over 1m times, bringing awareness of another cryptocurrency scam to light."
Responsibility and vision
"We're in the midst of the Bitcoin evolution, and we're about to enter the next step," predicts Alona Stein. "Now that we've all been living in this industry for a while, I would expect PR firms, industry thought leaders, and the media to be more responsible about how they communicate their forecasts, opinions, and promises."
"Crypto companies, just as other startups and companies, will always need a strong vision to bring in investors and to grow their business," she adds.
Put differently, if the crypto industry wants to communicate the positive side of Bitcoin more effectively, it needs to focus less on the bad aspects of crypto – the scams, the shitcoins, the sensationalist promises of profit – and more on what crypto and Bitcoin have to offer that's of genuine value.
As Liam Murphy sums up, "Bitcoin should be recognised for having taken a generationally significant step forward by relying on the 'blockchain'. Bitcoin created a currency ecosystem, however imperfect, that was not centrally controlled, yet allowed users trust one another, without gatekeepers, an extraordinary feat."
---