How to Move up in the Crypto Exchange Rankings? Gate.io has a Plan
Gate.io claims their new platform will be able to recover stolen assets and will support multiple blockchains and cross chain trading. Geographical expansion and possible fiat-to-crypto trading is also in the agenda.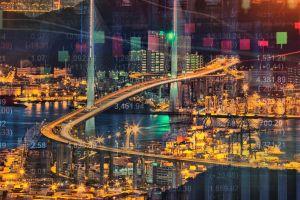 As the crypto market is hoping for a stronger and more sustainable recovery, crypto-to-crypto exchange Gate.io has a plan that might help strengthen their positions and move up in global rankings.
The exchange, which is usually ranked around the 50th position by trading volume, is looking to launch a more decentralized trading platform, strengthen their geographical expansion and is mulling fiat-to-crypto trading, according to Marie Tatibouet, Chief Marketing Officer (CMO) at Gate.io. Moreover, they are always open to buy new companies, she told Cryptonews.com declining to specify.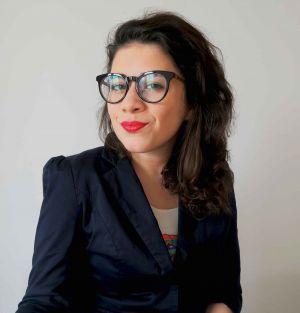 Gate.io has recently launched their own initial exchange offering (IEO) platform called Gate.io Startup and announced they will be launching a more decentralized exchange to run alongside their current, centralized one, under the name of GEX, running on a blockchain named Gatechain. The company recently raised USD 64 million in crypto for the blockchain project during the first phase of the distribution of their native token Gatechain Token, which will power the Gatechain blockchain.
The exact level of decentralization of such projects might be a tricky question. For example, major cryptocurrency exchange Binance recently launched Binance DEX, a non-custodial exchange, that prompted heated debates how decentralized it really is.
"Gate.io will release further details on decentralization once the testnet [of Gatechain] is launched," Tatibouet said, adding that the testnet launch is expected in Q3 of this year, while the mainnet should go live in Q4.
Among other things, the new trading platform should have features such as the recovery of stolen assets and private keys, while supporting multiple blockchains for trading, and cross chain trading is also in the agenda.
"Gate.io and GEX will be complementary to each other to offer traders the tools and benefits that matter most to them. Gatechain is a mainnet blockchain and the future GEX will support trading of the assets created on Gatechain, and GEX will also support other blockchains (which is not the case so far for Binance DEX)," Tatibouet said.
According to her, customer onboarding will be faster and it will offer greater anonymity than Gate.io.
"Our current platform Gate.io will remain to be a centralized exchange supporting more functionalities including margin trading, future trading, cryptocurrency lending, etc.," she added.
Top markets on Gate.io: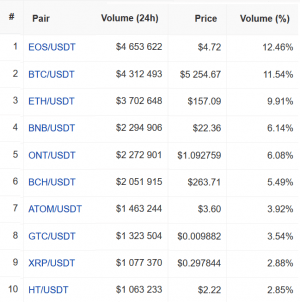 Another two ways to lure more customers
Also, the exchange aims to keep adding more languages on its platform (now there are 12 languages.)
"That should also increase the number of users from around the world," the CMO said, adding that some of their biggest markets are Russia and Ukraine.
As for the fiat-to-crypto trading, Tatibouet said that despite they have no immediate plans, they're looking into it and next steps "will depend on the whole regulation landscape."
"We offer customer to customer (c2c) in Chinese yen and Korean won. Obviously, with c2c you have to have enough users on the platform to trade with each other. In China and Korea we definitely have enough users. That might be the case as well in other areas," the CMO said.
Dealing with wash trading
A wash trade is a form of market manipulation in which an investor simultaneously sells and buys the same financial instruments to create misleading, artificial activity in the marketplace.
Trading volume on Gate.io:

"Our volume is all real, and right now we're averaging about USD 50 million per day," the CMO said, adding that they're certified by Blockchain Transparency Institute, a group of blockchain data researchers and enthusiasts, that is known for their reports on wash trading (however, the website of the project does not disclose who the members of this for profit group are.)
"We're working with BTI and they alert us when they see wash trading happening so we can catch that user and get rid of the issue," the CMO said. Getting rid of the issue is done exactly how you might expect: by kicking the offending trader off the exchange.
---