How Good Are Bitcoin Recovery Services?
Disclosure: Crypto is a high-risk asset class. This article is provided for informational purposes and does not constitute investment advice. By using this website, you agree to our terms and conditions. We may utilise affiliate links within our content, and receive commission.
"Every case is different so the percentage of cases situation is not really an applicable concept." There are also bad or even fraudulent services.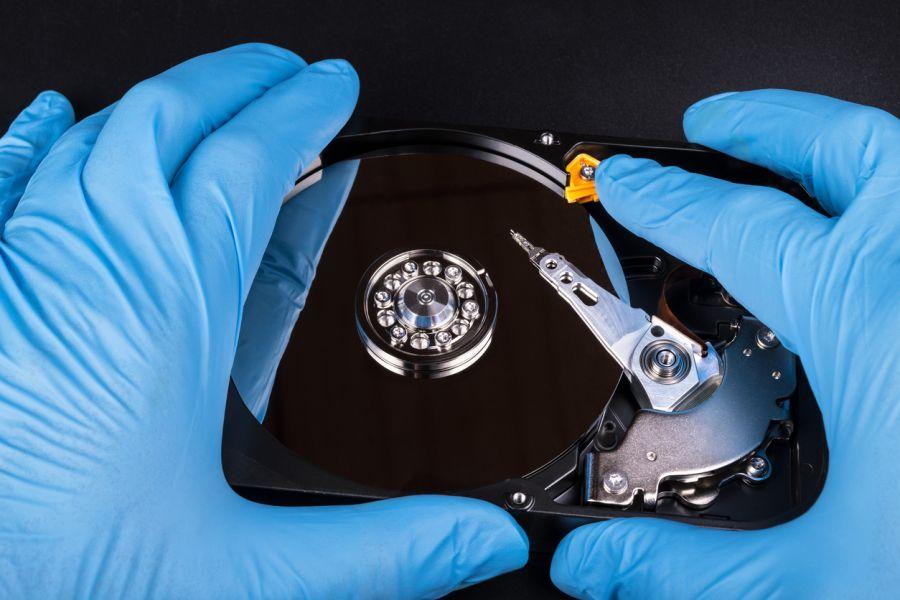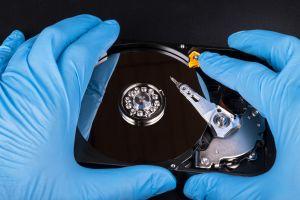 One of the biggest differences between cryptocurrency and fiat currency relates to personal responsibility. Sure, you generally have to avoid being financially wasteful with your dollars and cents, but if you happen to use your credit card to buy goods online that never turn up, for instance, banks usually get your money back for you.
In other words, while the legacy financial system often enables and justifies its corrupt existence by letting its exploited customers remain in a state of dependent, benighted innocence, cryptocurrency tends to require people to take more responsibility for themselves and their personal holdings. Because if you lose access to your Bitcoin wallet or funds, that's usually it: you've lost your bitcoin for the rest of time.
But actually, that isn't always it, since there are a growing number of cryptocurrency recovery services which, in some cases, help people regain access to once inaccessible wallets. However, just how successful are they?
Bitcoin recovery services: what do they do?
"[Recovery services] basically attempt to recover the cryptocurrency holding(s) stored in a presently inaccessible wallet," explains Arkady Bukh of the Bukh Law Firm and Bitcoin Recovery Co., writing to Cryptonews.com. "There could be a variety of underlying reasons, the most common is loss of a password and a wallet itself."
Aside from helping people regain access to their software wallets, certain recovery services can also help people regain access to hardware wallets. This is something offered by, among others, Wallet Recovery Services, whose "Dave Bitcoin" tells Cryptonews.com that he has been helping people recover lost bitcoin since 2013.
"The most common problem for people is forgetting their password to their electronic wallet," he says.
"There are also hardware wallets, such as Ledger or Trezor, which are often protected by pass phrases or mnemonics, which can be lost or forgotten […] I have developed a suite of sophisticated software which can often find the missing password or information and recover the coins. Normally this involves the use of multiple high speed computers to iterate through the massive search space."
In addition, to remembering forgotten passwords via a variety of 'brute force' methods, certain recovery services are able to repair corrupted hard drives on which a cryptocurrency wallet has been stored. The UK-based MJM Data Recovery is one of these services, as explained to Cryptonews.com by its managing director, Mike Montgomery.
"When a user suffers a hard drive or USB stick failure and their bitcoin wallet is stored on that device, it is worth getting the drive to us at MJM Data Recovery Ltd where we can examine the fault, make repairs and then recover the bitcoin wallet. Note that a data recovery company will never need the password for the bitcoin wallet … I recommend that a user NEVER gives their bitcoin passwords to anyone."
How successful?
Success rates of crypto recovery services vary, although Dave Bitcoin says that a customer's chances are improved if they have some idea of what their wallet's password is.
"My overall success rate for recovering funds is about 50% when the user can remember at least some part of the missing information."
This is an encouraging ratio, although Arkady Bukh notes that many factors can come into play when accessing the chances of success, particularly the length of a password.
"When the client provides only publicly available information, it is impossible to recover anything at all," he adds. "I would say, every case is different so the percentage of cases situation is not really an applicable concept."
Good and bad recovery services
However, while there are an increasing number of good recovery services out there, there are also bad or even fraudulent services.
As David Veksler of walletrecovery.info tells Cryptonews.com, "there are many 'Bitcoin recovery' scams. Almost all of them have two things in common. First, they ask for money upfront. Legitimate services ask for a percentage of recovered funds. Second, they make impossible promises rather than trying to understand your situation and offer realistic advice."
As an aid to anyone looking for a good legitimate recovery service, Veksler lays down five of the most important traits a reputable service should have:
They have positive customer reviews from a variety of sources.
They provide a contract before accepting your case.
They try to understand your individual situation and provide realistic feedback about the likelihood of success.
They share their plan for how they will recover your coins.
They use a secure helpdesk-like service to track your case and securely collect your information. Scammers usually ask for passwords and keys over social media.
The future of recovery
Many of the most well-known recovery services began as one-man outfits, yet Arkady Bukh notes that this is gradually changing.
"Recovery service is becoming more of a business rather than a single person operation," he says.
"Indeed, the ideal service consists of IT and data recovery specialist (when we need to restore the wallet file from damaged hard drives, etc), ethical hackers to attempt the passwords, and legal team to protect the interests of all parties and provide court representation, if needed."
This is a positive development for potential customers. Because as Bitcoin and other cryptocurrencies become more valuable, the maturation of the most successful services will help customers distinguish fraudulent services from those that actually have a chance of helping them get their crypto back.
---