How Blockchain Will Help Send People Into Space
Disclosure: Crypto is a high-risk asset class. This article is provided for informational purposes and does not constitute investment advice. By using this website, you agree to our terms and conditions. We may utilise affiliate links within our content, and receive commission.
Blockchain would decrease political influence and increase diversity and resilience. Transparency/traceability are critical in space-related supply chain management. Tokenization would enable a more efficient exchange of various space resources.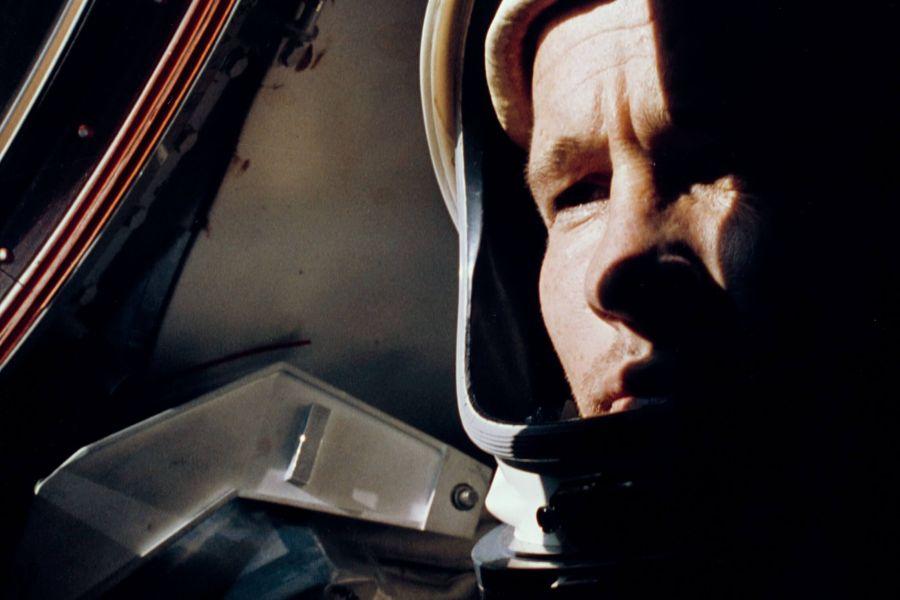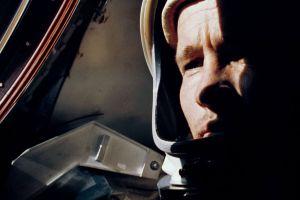 Blockchain is entering the space industry. Its decentralization is primed to help private and public space organizations alike operate and pursue their goals.
From blockchain-based supply chains to the tokenization of space assets and resources, figures across the industry affirm that blockchain will provide an infrastructure that will make the space industry more efficient and productive.
Blockchain in space: satellites and supply chains
According to Andrew James Murrell, the Head of Future Telecom Programme Exploration at the European Space Agency (ESA), it's the decentralization of blockchains that makes them ideal for the space industry.
Given that the data stored on blockchains can be trustlessly shared by multiple actors across multiple nations, it's perfect for an industry that relies on international cooperation, as well as cooperation between public and private bodies.
"Satellite communications systems represent a potential element of many future DLT [distributed ledger technology] systems," he tells Cryptonews.com.
"For some applications there may also be benefits to implementing the blockchain nodes within the space segment, i.e. outside of individual national or political influence or to provide increased diversity and resilience."
Other experts agree. PwC space industry analyst Aravind Ravichandran also affirms that blockchain will have multiple uses for the sector, with logistics and supply chain management being another key area, in addition to satellite communications.
"Blockchain has numerous applications in supply chain management, where transparency/traceability are very critical," he tells Cryptonews.com. "A space agency like NASA or ESA can have an end-to-end tracking of the supply chain for critical programs such as the 'NASA Commercial Crew'."
Likewise, Ravichandran notes that blockchain could provide a decentralized, secure, transparent dashboard that allows institutions such as NASA to identify what's happening in the supply chain. And in case of delay or failure, it also lets them "evaluate where it went wrong efficiently, simply because the information is in front of them."
As an example of one company already working in this area, Andrew Murrell cites SpaceChain (SPC). Based in Singapore and the UK, SpaceChain is "developing a satellite-based blockchain network that could be used in creating an open-source operating system for developing [space-focused] blockchain applications."
Most recently, the private company launched a blockchain-integrated satellite payload onto the International Space Station, doing so in December 2019.
The tokenization of space
One other key area will be tokenization, which will enable a more efficient exchange or communication of various space resources.
"Blockchain technology can provide decentralized and secure techniques for processing and manipulating space assets as space digital tokens," explains Dr. Mohamed Torky, a member of the Scientific Research Group in Egypt, which recently published a paper on blockchain applications in the space industry.
"Space resources such as satellites, orbit vectors, space debris, asteroids, spacecraft, astronauts, etc. can be digitally processed in the form of blockchain-based digital tokens."
Aravind Ravichandran predicts that space tokenization will fall into three broad categories.
1. Satellite imagery
The first involves tokenizing satellite imagery, which is currently sold either as a scene (an image) or per square kilometre. "This ends up being very inefficient and expensive, given that the area of interest for a majority of users is only a small part of the satellite imagery," Ravichandran says.
Given these flaws in the current system, he envisions "a tokenized geospatial business model that allows [space agencies and companies] to set up blockchain-based infrastructure, where the satellite image can be tokenized (into pixels, for instance)" and exchanged via an automated smart contract.
2. Space assets
Next is the tokenization of space assets. "This is huge and could disrupt the way space assets are owned and built," Ravichandran predicts.
"Country C1 can contribute to 30% of a mission cost and own 30% of this spacecraft and Country C2 can contribute the remaining 70%," he explains. "Of course, this is already happening, with multiple countries contributing to one mission, but blockchain can improve that mechanism of collaboration and partnership."
3. Space resources
Thirdly, there's also the tokenization of space resources, such as asteroids and the Moon in the context of space mining.
"With the acquisition of Planetary Resources by ConsenSys, a major blockchain company, I expected this to happen sooner than later," says Ravichandran. "However, this could pick up in the next few years, given NASA's interest in the Moon with the Artemis mission."
Work in progress
Even though everything is still at an early stage for blockchain in the space industry, there are already a handful of examples of space companies and agencies embracing blockchain.
Andrew James Murrell reveals that the ESA's Business Applications and Space Solutions programme (BASS) is already investigating blockchain use cases related to satellite systems.
In addition, the ESA's ARTES Future Preparation Programme is "seeking to identify the DTL use cases that can best be served via future satellite systems and attempting to define the system architecture most suited for their implementation."
Murrell also notes that, in 2018, NASA gave a grant of USD 330,000 for the development of a blockchain-based spacecraft system, which "was won by Dr. Jin Wei Kocsis for her project named 'Resilient Networking and Computing Paradigm (RNCP)'."
As for private companies, Ravichandran says that "the first blockchain-based satellite was launched by SpaceChain in 2018, in order to build a satellite-based blockchain system." Meanwhile, ConsenSys Space is building a blockchain-based database to track satellites, while the Switzerland-based Guardtime "are already diversifying into space-based applications for cybersecurity."
In other words, the future looks bright for blockchain in the space industry, which might become more efficient thanks to decentralization.
---