Here's How The Bitcoin Family Secures Their BTC, ETH & LTC Fortune
Disclosure: Crypto is a high-risk asset class. This article is provided for informational purposes and does not constitute investment advice. By using this website, you agree to our terms and conditions. We may utilise affiliate links within our content, and receive commission.
The Bitcoin Family has risen to international prominence after the Dutch family of five (parents Didi and Romaine Taihuttu, and their children Joli, Juna, and Jessa) sold everything they owned, including their house, in 2017 to invest everything in bitcoin (BTC) at a time when it was trading for around USD 900, and live solely off crypto trading. Since then, the family has embarked on a trip around the world, and to safeguard its livelihood, it prefers to store its crypto fortune in secret vaults located on four continents instead of hot storage.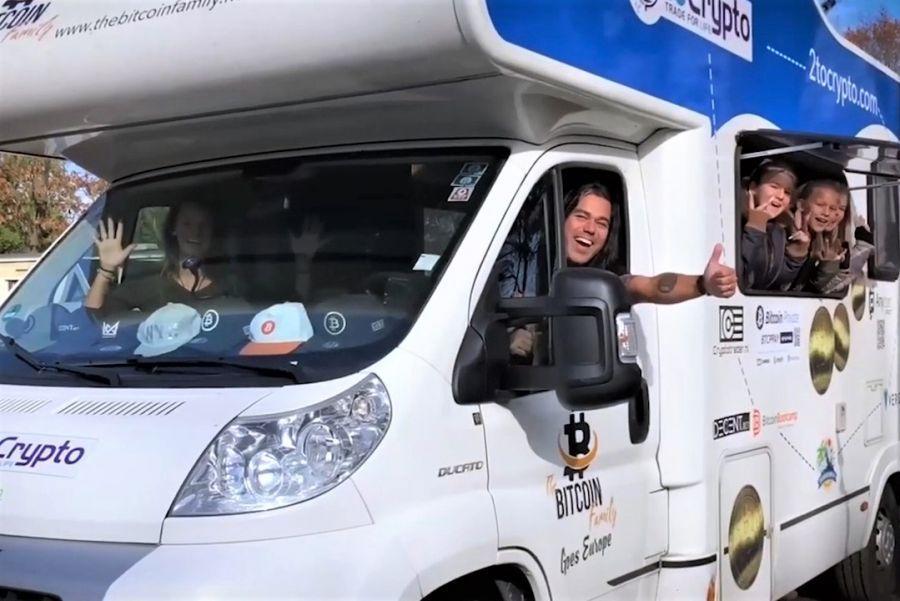 "I have hidden the hardware wallets across several countries so that I never have to fly very far if I need to access my cold wallet, in order to jump out of the market," Didi told CNBC.
The father of three admitted the family has two hiding spots in Europe, a further two in Asia, one in South America, and one in Australia. Its crypto stashes range between rental apartments, friends' homes, and self-storage sites.
"I prefer to live in a decentralized world where I have the responsibility to protect my capital," he said.
About 26% of the Taihuttu family's bitcoin holdings are in hot, or online wallets, to which Didi refers to as "risk capital" he uses for day trading and potentially precarious bets, such as when he sold his dogecoin (DOGE) holdings for a profit and then bought it back when the cryptocurrency's price fell.
The remaining 74% of the Bitcoin Family's crypto assets are secured in cold storage, hardware wallets spread around the globe.
This represents a small increase compared with this 2019 interview in which Didi said 70% of the family's crypto was cold-stored.
Didi declares he aims to place a cold wallet on every continent so that it is easier to access the family's crypto. While the family declines to disclose the value of its portfolio, it admits the crypto holdings include bitcoin, as well as ethereum (ETH) and some litecoin (LTC).
Asked about the use of banks or post offices, Didi replied it was too risky, and asked:
"What happens when one of these companies goes bankrupt? Where are my bitcoins? Will I have access? You again put the trust of your capital in the hands of a centralized organization."
This said, he admits that some centralized cold storage companies offer a significant advantage.
"They have beautiful setups for inheritance," according to Didi. "When you die, these companies handle that, as well, and I really believe they are doing a great job."
____
Learn more:
– Bitcoin Family Starts their New World Tour
– Trezor Sales 'Have Gone Through the Roof' Ahead Of Suite Launch
– Two Wrong Guesses And This Programmer Loses USD 241M in Bitcoin
– A Bitcoin Multisig Primer: How Does it Work & What You Need To Know
– Your Bitcoin Brainwallet Can Be Swept Even Without Reading Your Mind
– How to Protect Your Absolute Crypto Lifeline – Seed Words
---