Exclusive: Bitcoin Bull On The Future of Crypto, ETFs and Blockchain
Disclosure: Crypto is a high-risk asset class. This article is provided for informational purposes and does not constitute investment advice. By using this website, you agree to our terms and conditions. We may utilise affiliate links within our content, and receive commission.
Mark Yusko, the Founder, CEO and Chief Investment Officer of Morgan Creek Capital Management, a hedge fund with more than USD 1 billion in assets under management, is a true a bitcoin believer.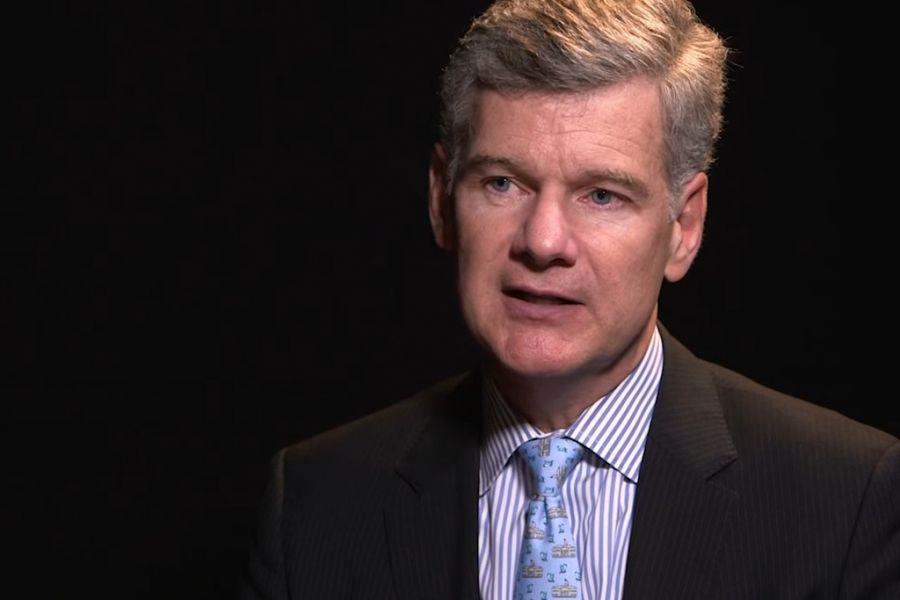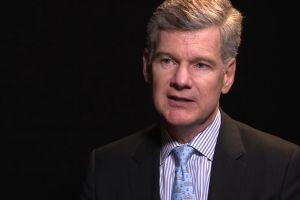 In this interview with Cryptonews.com, Yusko talks about the opportunities he sees in the blockchain technology, the future of cryptocurrency, and the bitcoin-based exchange traded fund (ETF) approval saga.
Listen to the interview here:
Or you can find the most interesting parts of the interview below:
You're a Bitcoin bull and blockchain technology believer. What attracted you to the technology and what's your view on the future of crypto?
I think that the blockchain technology is the natural evolution of the technology cycle we've been in since the 1950s. There's a fourteen year cycle that occurs around significant innovations related to computing power. So, in 1954 we had the mainframe and in 1968 we had the microchip, in 1982 we had the personal computer, in 1996 we had the internet, in 2010 we had the mobile net, and in 2024, I think, we'll have the internet of value. The internet of value is really going to be driven by blockchain technology. So blockchain technology is again the evolution of directing computing power toward these related technologies that have cryptography, distributed ledger, trust, etc. And blockchain allows us for the first time to treat ownership and value things like money and property and business ownership in a digital format.
In March, Morgan Creek Capital Management acquired investment startup Full Tilt Capital [In January, North Carolina-based firm focusing on seed-round investments, announced that it was dedicating its next fund entirely to cryptocurrency businesses]. Why?
Yes, about eighteen months ago I came across Pomp [Anthony Pompliano, the managing partner of Full Tilt Capital] on Twitter. Anthony was involved in a couple of start-ups, went to work at Facebook, got recruited to Snap [an American tech giant] and then he came back home to North Carolina.
Pomp was really insightful in what was coming down the pipe, particularly in security tokens. Make a long story short, I said, "hey, we should figure out a way to work together" and he said "why don't you just acquire us." He and his partner had run seed stage venture capital fund and they'd done a second stage of investing. So we were a little way down the road of launching a Blockchain opportunity fund and I realised the importance of having a team.
What's your view on the attempts to launch a bitcoin ETF in the U.S.?
When it comes to approving or not approving a bitcoin ETF, their [The U.S. Securities and Exchange Commission, SEC] concerns on custody, the potential for hacking have still not been addressed. So I understand they're concerned about that.
If you look at the Blockchain ETFs, they're basically just index fund and that is a silly idea. A Bitcoin ETF is actually an interesting idea because it will democratize access to this asset. I give a standing ovation to the SEC over the past couple of years, as they've approached regulating and investigating this nascent industry and I think they've done everything right. I think they have been prudent, disciplined and consistent.
My own personal opinion is that the SEC is unlikely to approve something on August 10th.
I think we get a little disappointment break after that. And prices will fall again. And we'll have one last dip before the fourth quarter big rally. Who knows where we end up, but that is how I see things going.
What do you predict for the bitcoin / cryptocurrencies for the next months?
I tweeted back in April that USD 25,000 [per bitcoin] is the number for the end of this year and we [together with Pomp] both come to our numbers in a similar fashion. So we both use at the underlying an estimate of what the network value is worth.
If you look at the history of Bitcoin price, this is how it moves – it has a parabolic move and then a crash, then a parabolic move and a crash, and that's the way technology is adopted.
There were five of these parabolic moves, and we'll have a 6th, 7th, and 8th, and 9th, and it is just the way it works. So I don't think you need a big event, and you've seen it in the past couple of weeks, right? As soon as the price starts to run, those people that have been waiting on the sidelines to make sure that the bear market is over are ready to jump in. And once it actually starts moving, then it starts moving fast and that's when you get those parabolic moves.
---