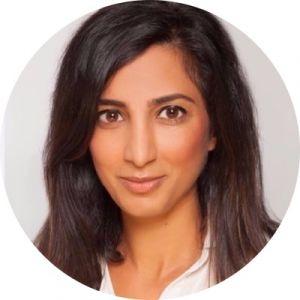 Tanzeel Akhtar
Tanzeel Akhtar is a professional journalist with lots of cryptocurrency and blockchain related articles in her portfolio. It includes interviews with top players in the cryptocurrency industry and numerous crypto analysis pieces.
Tanzeel trained as a foreign correspondent at the University of Helsinki, Finland and news journalist at the University of Central Lancashire, UK. NCTJ Qualified - Media Law, Public Administration and Shorthand 100 words per minute.
Most recently her work has been published in the Wall Street Journal Newspaper, Bitcoin Magazine, Financial Times' This is Africa, FT Alphaville, CNBC, Campden Family Office, Citywire, Modern Investor, Spear's Wealth Management Magazine, Euromoney, Yahoo Finance, Global Investor, ETF.com, CIO UK, Forbes, Funds Global Asia, Portfolio Institutional, Waters Technology and BRIC magazine. She has held full-time positions at Interactive Investor, Mining Journal, Marketing Week and Futures and Options Intelligence.