Ethereum Needs to Try Harder To Keep Its Dominance in a Multichain Future
Disclosure: Crypto is a high-risk asset class. This article is provided for informational purposes and does not constitute investment advice. By using this website, you agree to our terms and conditions. We may utilise affiliate links within our content, and receive commission.
The higher fees on Ethereum now provide more of an opportunity for competitors than before. "Blockchains should collaborate to grow the industry and benefit from each other's expertise." Strong backers might help "Ethereum killers."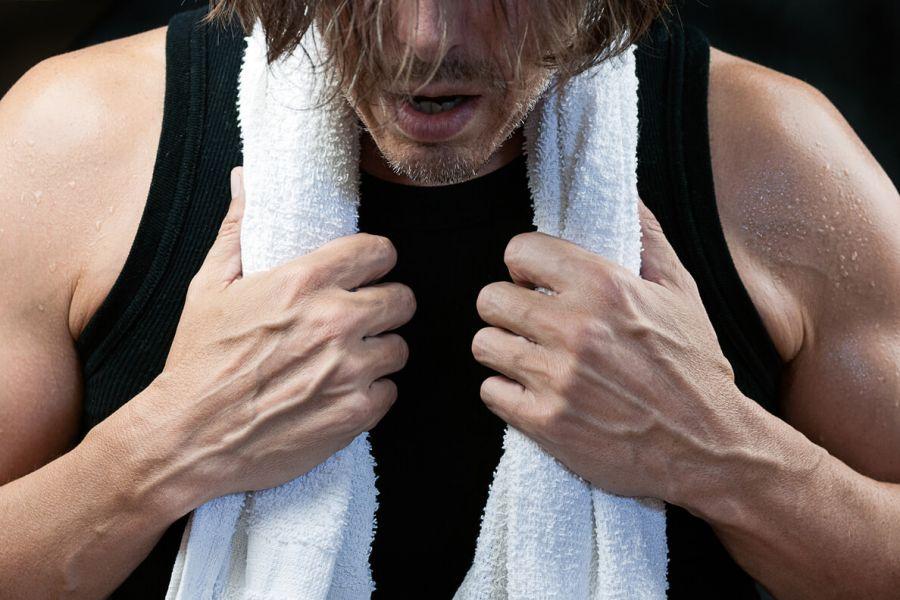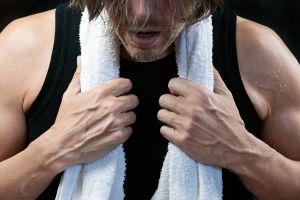 Ethereum (ETH) is not the only smart contract platform in town. While it certainly has a first-mover advantage in its quest to become a decentralized universal computer, there are a growing number of other chains also offering the infrastructure for running decentralized apps (dapps), and some of these appear to be eating substantially into Ethereum's share of the pie.
The recent emergence of blockchains such as Binance Smart Chain (BSC), Solana (SOL), Cardano (ADA), Cosmos (ATOM), Polygon (MATIC), and Internet Computer (ICP) (to name a few) raises a question, however. Can such blockchains and platforms peacefully coexist in a 'multichain ecosystem', or are we likely to see consolidation around a few dominant networks as the industry matures?
According to industry observers, we'll see a multichain future, even if a handful of platforms will grow larger than others. But while most imagine that Ethereum will continue to play a leading role in the ecosystem for some time to come, others are warning that it needs to solve its gas problem quickly or else fall behind newer rivals.
Rise of the blockchains
"A slew of new EVM (Ethereum Virtual Machine) compatible blockchains are right now successfully taking activity away from Ethereum itself," said Mark Jeffrey, the CEO of Guardian Circle.
The most successful of these is Binace Smart Chain, which has been expanding at a much faster rate than Ethereum in recent weeks, in terms of new addresses and transactions.
There are a number of simple reasons for this expansion of EVM-compatible chains, according to Jeffrey.
"The first is the gas crisis on Ethereum proper has made transacting there very difficult. Fees of USD 30-USD 50 simply for sending coins, and fees of USD 130+ for minting new NFTs [non-fungible tokens] have severely retarded Ethereum's usage and growth," he said, adding that rising costs has created a clear opening for competitors.
Secondly, by developing EVM-compatible chains, rivals to Ethereum essentially gave themselves a readymade ecosystem of dapps and projects to host.
"The smart 'Ethereum killers' realized that if they simply forked Ethereum and removed the gas problem by changing the consensus and mining mechanisms, all of the popular projects on Ethereum could simply transplant their EVM-compatible code to the new chain. On the user's side, Metamask and other ETH-compatible wallets could be used immediately with these new chains," Jeffrey added.
In other words, the current crop of 'Ethereum killers' — such as BSC, Polygon, and Fantom (FTM) — have a better chance than ever of gaining a significant share of Ethereum's market, distinguishing them from would-be killers from several years ago.
"Yes, one could argue that the higher fees on Ethereum now provide more of an opportunity for competitors than before," a spokesperson for BitMEX Research told Cryptonews.com.
For Binance's Changpeng 'CZ' Zhao, the emergence of newer chains isn't particularly surprising, given that the industry is still growing and looking for alternatives to existing platforms.
"For example, BSC offers a high-performance and low-fee public permissionless network that's compatible with the Ethereum Virtual Machine," the CEO told Cryptonews.com. "The faster transaction speed and low transaction costs have accelerated its utility since its launch last year, and this is one of the efforts to serve users better."
That said, few industry figures expect that any one of these competitors will overtake Ethereum to such an extent that it becomes the dominant chain, relegating Ethereum (and others) to the margins.
Instead, Peng Zhong — the CEO of Tendermint, a core contributor to the Cosmos Network — opined that different chains will essentially need to cooperate in order to thrive, developing a kind of symbiosis that enables them to mutually, if indirectly, support each other.
"We've seen incredible development and innovation built on and around Ethereum and, at Cosmos, we want to help that development, particularly in the burgeoning area of DeFi [decentralized finance], grow sustainably. We believe that blockchains should collaborate to grow the industry and benefit from each other's expertise," he told Cryptonews.com.
Zhong added that chains which position themselves as 'Ethereum killers' will find it hard to compete without compromising, either on levels of decentralization, user base, or network effect. "We shouldn't be competing internally but seeking ways in which we can interoperate and help each other grow."
Not a zero-sum game
Indeed, few if any participants in the wider blockchain ecosystem believe that crypto is a zero-sum game in which one platform will inevitably conquer everything. If nothing else, this is because pretty much no chain is currently capable, on a technical level, to handle every user in crypto.
"We're seeing from Ethereum's mainframe model that the 'one blockchain to rule them all' approach isn't sustainable. The network is already at 99+% capacity which leads to network congestion and high fees," said Zhong.
He argues that DeFi applications shouldn't exist exclusively as smart contracts on top of Ethereum.
"We believe that they should exist as sovereign blockchains in an interconnected ecosystem, which is what Cosmos is all about," he said.
Others agree that crypto and blockchain needs to take a more collaborative, coexistence-focused approach. As Mark Jeffrey suggested, compatibility may now be a necessary requirement to survival and success:
"It's not a zero sum game. The rule now is that you must be EVM-compatible. If you're that, you can compete now. It's best if you can get multichain.xyz and other utilities to support your chain. It's best if you can get SushiSwap or a clone of it running on your chain quickly, and get liquidity providing, farming and all those things running fast."
'A MySpace Moment' For Ethereum
But even if we assume that crypto will need multiple chains to really thrive and evolve, can we still expect, say, Ethereum to be the leading smart contract platform for the foreseeable future?
For Jeffrey, this isn't a given by any means.
"Ethereum has to solve the gas crisis. And soon. It absolutely, absolutely has to. This is a MySpace Moment for ETH — it either solves its severe issues and defends its turf, or it gets left behind as BSC or Polygon drink its milkshake," he told Cryptonews.com.
For BitMEX Research, Ethereum boasts certain advantages which may be enough to keep it in the lead for some time to come.
"[Liquidity locked inside of DeFi] could be a strong advantage. It could be hard for rival platforms to generate this liquidity, unless the rivals have help from well-financed backers such as FTX and Binance," its spokesperson said.
BitMEX Research also adds that coin-ownership distribution, in the sense of being more widely dispersed than with rivals, may be beneficial for Ethereum. As may the sheer number of apps and tools that have been built for Ethereum, even if many of these can be transferred to other chains.
However, in the longer term, Tendermint's Peng Zhong suspects that Ethereum's dominance may slip to some degree once developers shift more towards building blockchains rather than apps, driven by the desire to have their own sovereign chain and to make their own rules.
"After the advantages of this autonomy become clear and the ecosystem of interconnected chains grows, I think we will see a migration away from smart contracts to independent blockchains. There will be no limitation on the number of chains, nor potential use cases for the future multichain and multi-protocol environment, and Ethereum will definitely continue to play a major role," he said.
____
Learn more:
– Ethereum Developers On Why They Don't See Cardano & Binance Chain As Rivals
– Binance Chain is On 'a Parabola', Surpassing Ethereum in Several Metrics
– Another Two Binance Smart Chain Projects Suffer Flash Loan Attacks
– Ethereum's EIP-1559 'Doesn't Deliver' As It's 'Not Meant to Reduce Fees'
– The Ethereum Economy is a House of Cards
– Why Ethereum is Far From 'Ultrasound Money'
– DeFi On Bitcoin To Grow In The Shadow Of Ethereum
– ETH Can Flip Bitcoin, But It Can't 'Have Its Cake & Eat It Too' – Arthur Hayes
---