Crypto Wallet Trends in 2022: More Privacy, Security, Features, and Choice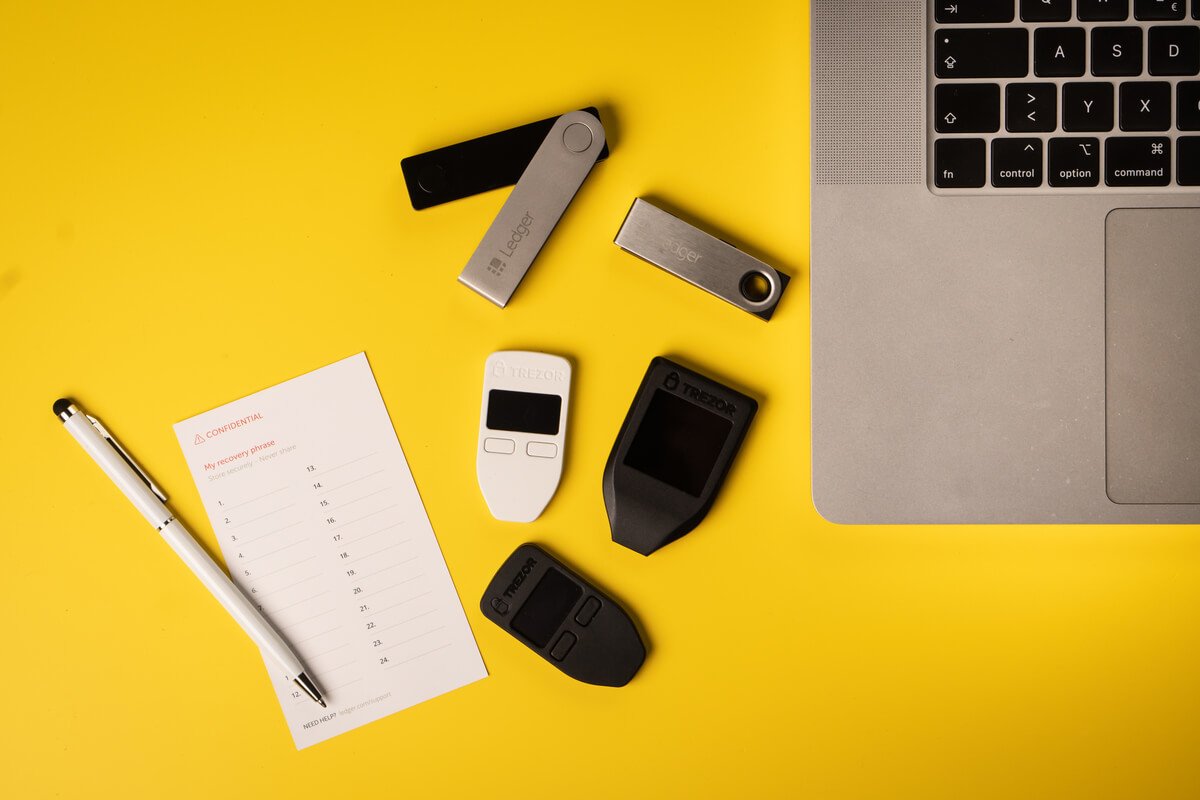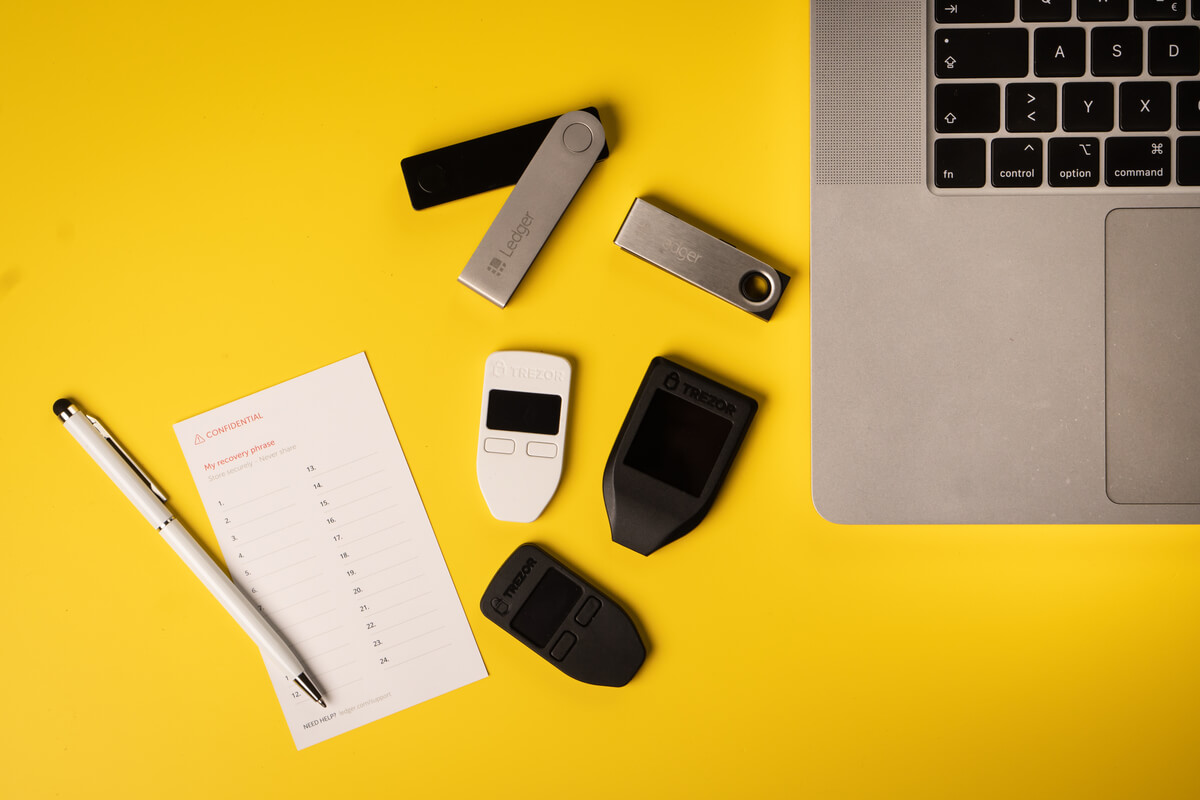 _____
_____
Wallet ownership certainly grew in line with ownership in 2021.
Non-custodial wallets might continue to get an edge over custodial variants.
Security will be a major trend for wallets and custody solutions this year.
There's an expectation that this year will bring new players into the wallet market.
Cryptoasset ownership and adoption continue to increase steadily, encouraging new investments and developments in the crypto wallet market too.
In fact, data compiled by Statista shows that downloads of the ten most popular wallet apps began to take off from December 2020, while Blockchain.com saw worldwide downloads of its software-based wallet increase to more than 80 million by December 2021.
This goes to show that increasing crypto ownership and use generally results in the increasing use of wallets, a trend that many industry participants expect to continue in 2022. Not only that, but industry players predict that we'll see many wallets expand the services they offer, while the growth in longer term holders might also see the software-to-hardware ratio shift more in the favor of hardware wallets.
Growth in crypto adoption = growth in wallet adoption
As another indication of just how big the crypto wallet sector has become, Ledger reported having sold a total of 3m of its Nano (S and X) devices as of June 2021, when it disclosed a USD 380m Series C round.
And for industry figures, the trend of growing downloads and/or sales is likely to continue this year.
"Wallet ownership certainly grew in line with ownership in 2021. We estimate this growth is at a rate of somewhere between 1.2 and 2 times as much, as many owners have more than one wallet or account," said David Janczewski, CEO of crypto protection technology provider Coincover.
Janczewski also observes that his firm is seeing more and more investors use their own wallets, and he forecasts this to continue in 2022.
"It is not an either-or solution," he added. "Customers typically have their own wallet as well as wallets on exchanges."
Other commentators also predict that use of wallets will grow in parallel with the use of cryptoassets.
"The number of addresses with positive balances for bitcoin surged last year and reached 38m, which has caused a parallel spike in wallet usage and new wallet users. Many traders and investors typically use a form of custodial wallet to allow for more control over an individual's trading options but also can lean on noncustodial wallets to branch out and hold burgeoning alternative coins or take advantage of DeFi applications," said Adam Lowe, the Chief Innovation Officer for hardware wallet manufacturer Arculus.
Software vs. hardware wallets
Lowe also predicts that non-custodial wallets will continue to get an edge over custodial variants. This is due to "growing data breaches, adoption of digital assets by major financial institutions and banks and individuals gaining knowledge to fully control their own investments."
Other manufacturers of hardware wallets also report strong growth for last year, as well as the expectation that this will continue in 2022 and beyond. This is what's reported to Cryptonews.com by Trezor Brand Ambassador Josef Tětek, who declares 2021 as one of the most successful years in Trezor's history.
"With the launch of Trezor Suite, using hardware wallets became even more accessible and intuitive than before, and we have witnessed a surge of interest in Trezor devices and the accompanying ecosystem. We don't have exact numbers on the percentages, but a rising portion of bitcoin/cryptocurrency users understand the necessity of keeping their coins off exchanges," he said.
Tětek acknowledges that most traders continue to use software wallets or exchanges, something which he states is natural in a rapidly growing market. However, he suspects this will change over the course of the coming months.
"Most people are newcomers with little skin in the game, and as they invest more of their money and time, they naturally gravitate towards self-custody. As the market matures, so will its participants," he told Cryptonews.com.
New features, new services
One thing that manufacturers of hardware and software wallets are likely to agree on is that crypto wallets of all varieties will continue adding new features this year.
"We see wallets this year adding a wider range of features and services. Many wallet providers are opening app stores and adding features such as tax management, forecasting, and of course, safety and protection products," said David Janczewski.
Security and privacy is a theme that crops up frequently when speaking with people working in the wallet industry, with Josef Tětek revealing that Trezor is looking forward to CoinJoin's anonymity service being implemented with its Trezor Suite interface.
"[It] will bring major privacy improvements for Trezor users, if they choose to leverage the new feature. Also, the new ability to connect a user's own full node will be a major step forward in terms of user sovereignty," he said.
Arculus' Adam Lowe also suggests that security will be a major trend for wallets and custody solutions this year, one driven by the continuing entry of institutional investors into the market.
The idea that self-protection will become an emerging trend this year is supported by David Janczewski, who suggests it will help open crypto to wider adoption.
"It's a shame to continue to see news almost daily detailing another scam or hack where cryptoassets are stolen or a situation where a user has lost keys to their wallet. The technology exists today to protect from these situations and provide reassurance for investors," he said.
Pricing, growth, and new entrants
There's an expectation that this year will bring new players into the wallet market, with Square announcing back in July 2021 that it planned to launch its own hardware wallet.
"We're also curious about Jack Dorsey's new hardware wallet initiative and we are ready to collaborate if necessary," said Josef Tětek.
The entrance of new manufacturers will likely be good for users, who will benefit from growing competition in terms of prices.
"I don't expect an increase in pricing as the market may become saturated with new players and the competition for users will drive wallets to become more of an everyday item versus a luxury," said Adam Lowe.
And with new manufacturers entering the market and prices remaining competitive, the continued growth of the crypto sector will, once again, ultimately drive the wallet market forward.
As Lowe concludes, "The minority of the population that is well versed on cryptocurrency will become the majority as big box retailers begin accepting crypto, people's paychecks can be provided in crypto, traditional banks begin integrating crypto."
____
Learn more:
– Staking in 2022: Ethereum's Merge, Institutions, Layer-2, and Liquid Staking
– Web3 in 2022: Defining a Concept & Developing a New Paradigm

– Blockchain Games in 2022: Play-to-Earn, Gamification, Interoperability and Major Publishers
– DEX Trends in 2022: Greater Market Share, New Products, Familiar Challenges
– Layer 2 in 2022: Get Ready for Rollups, Bridges, New Apps, Life With Ethereum 2.0, and Layer 3
– What's in Store for DAOs in 2022?
– Crypto Tax Trends in 2022: Increased Reporting, Updated Rules, and a Wealth Tax Debate
– Metaverse Trends in 2022: Prepare for More Gaming and New Virtual Experiences with NFTs
– Bitcoin & Crypto Mining in 2022: New Locations, Technologies, and Bigger Players
– CBDCs in 2022: New Trials and Competition with Crypto
– NFTs in 2022: From Word of the Year to Mainstream Adoption & New Use Cases
– Bitcoin and Ethereum Price Predictions for 2022
– Crypto Adoption in 2022: What to Expect?
– 2022 Crypto Regulation Trends: Focus on DeFi, Stablecoins, NFTs, and More
– DeFi Trends in 2022: Growing Interest, Regulation & New Roles for DAOs, DEXes, NFTs, and Gaming
– Crypto Security in 2022: Prepare for More DeFi Hacks, Exchange Outages, and Noob Mistakes
– How Global Economy Might Affect Bitcoin, Ethereum, and Crypto in 2022
– Crypto Exchanges in 2022: More Services, More Compliance, and Competition
– Crypto Investment Trends in 2022: Brace for More Institutions and Meme Manias
Find more predictions for 2022 here.
___
(Updated on March 9 at 13:24 UTC: "David Janczewski, CEO of crypto security and insurance firm Coincover" replaced with "David Janczewski, CEO of crypto security and insurance firm Coincover.")
---