Crypto Fundraising in 2022: More VC, Metaverse, Gaming, and Regulatory Questions
Disclosure: Crypto is a high-risk asset class. This article is provided for informational purposes and does not constitute investment advice. By using this website, you agree to our terms and conditions. We may utilise affiliate links within our content, and receive commission.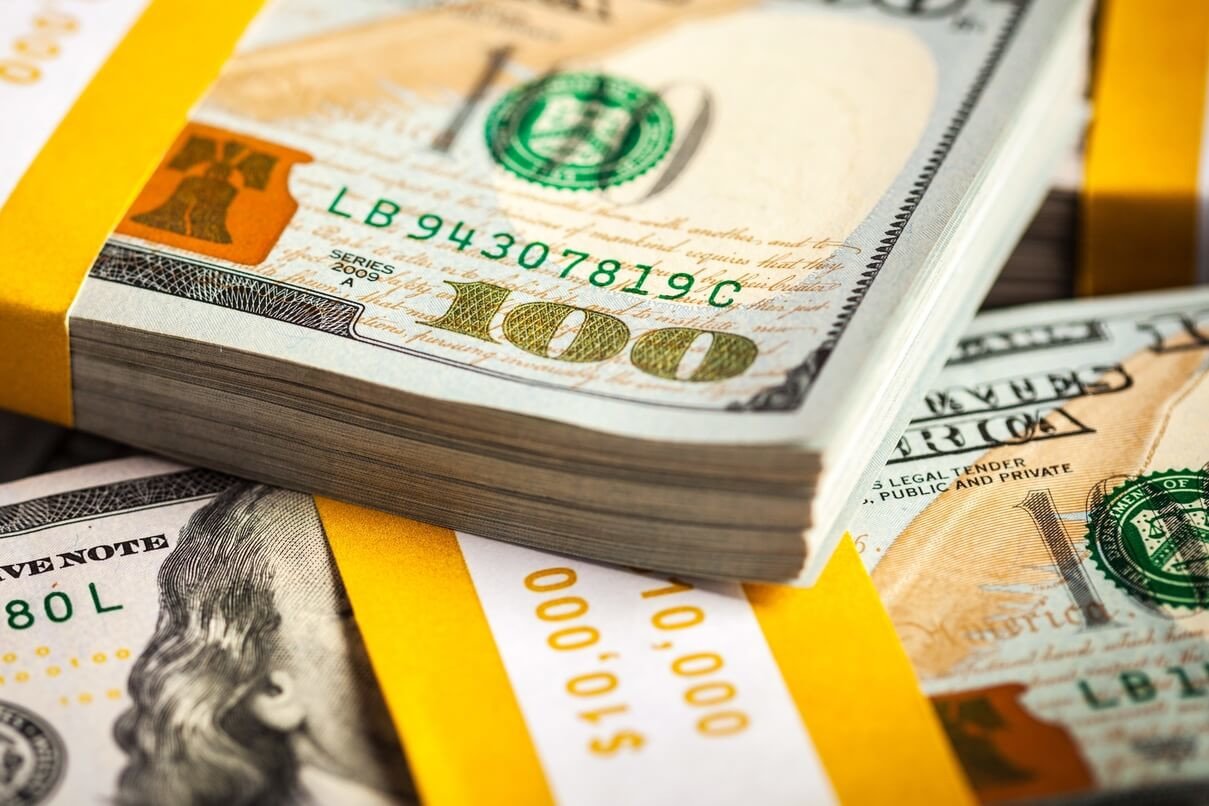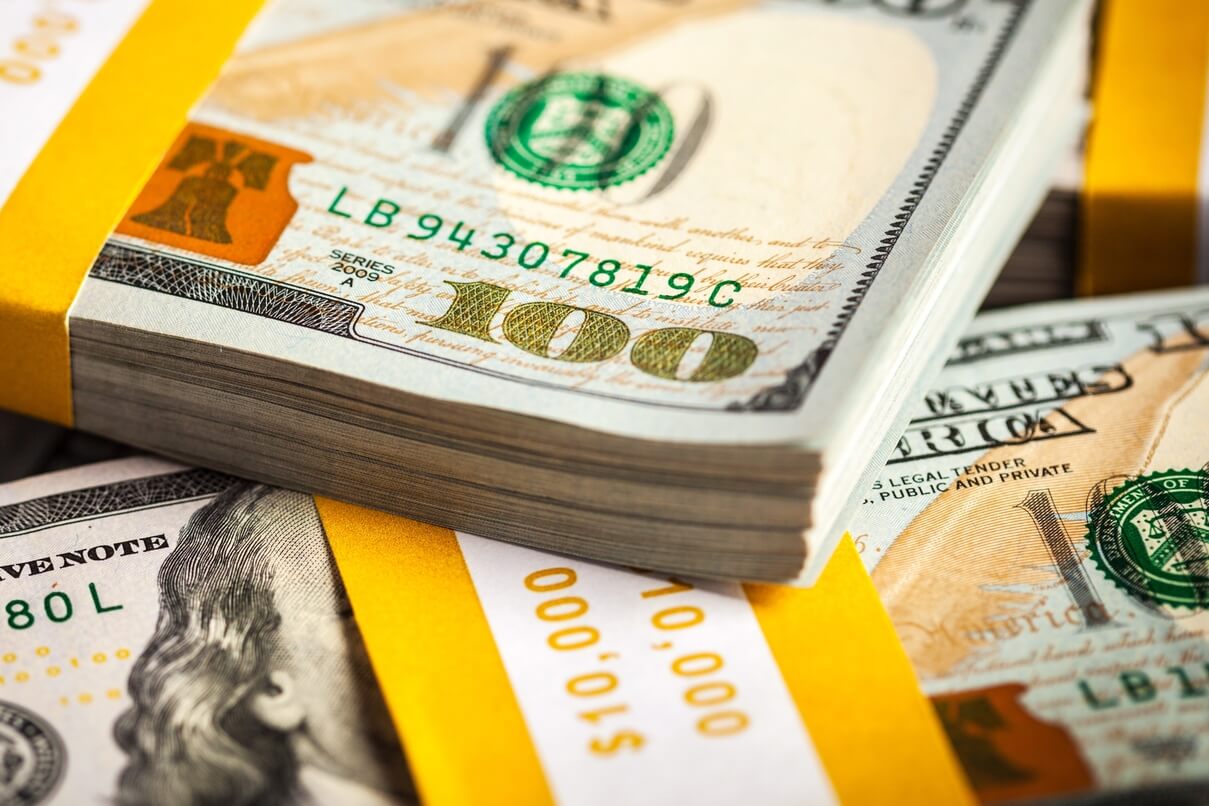 ____
____
Established VC firms are now realizing that crypto is the next great wave of tech.
Investors will be focused largely on projects operating within the metaverse, Web 3, DeFi, NFT, and gaming sub-sectors.
Current metaverse-related projects need to improve the social aspect of their platforms before attracting the really big bucks.
One important question remains: does the increasing involvement of VC funds in crypto make it likelier that the SEC will tend to view cryptoassets as securities?
The nascent crypto industry is very dependent on funding. Not just the funding we've seen in the form of various coin offerings and private fundraising, but also the indirect funding that occurs whenever retail traders buy a cryptoasset and boost its price, thereby increasing the value of funds held by blockchain platforms and their developers.
The past few years have witnessed an evolution in crypto funding, however, with the initial coin offering (ICO) wave of 2017 and 2019 gradually giving way to more traditional venture capital (VC). And as the US Securities and Exchange Commission (SEC) continues its legal battle with Ripple, it's highly likely that this trend will only deepen in 2022.
According to industry figures speaking with Cryptonews.com, more traditional VC firms and investment funds will turn towards crypto and blockchain this year, further pushing public token offerings into the margins. And they'll be focused largely on projects operating within the metaverse, Web 3, and gaming sub-sectors.
More VCs venture into crypto
2021 may have been a great year for crypto in terms of rising prices and market activity, but it was also a record-breaking year as far as more traditional venture capital funding was concerned.
Data compiled by PitchBook shows that, over the course of 2021, venture capital funds invested around USD 30bn in crypto- and blockchain-related firms. This is more than four times the previous record total set in 2018, and it's also more than all other years combined.
This breakthrough amount has set a new precedent and created a new model for the industry, with the USD 30bn total also surpassing the record amount of money raised by ICOs in 2018 (which was between USD 11bn and USD 22bn, depending on who you ask). And given that the SEC is suing Ripple for allegedly conducting an unregistered securities offering, 2022 is likely to see more projects looking to VC funds for investment.
"Established VC firms are now realizing that crypto is the next great wave of tech, like the Internet itself and mobile beforehand. They must invest — they have no choice," said Mark Jeffrey, General Partner at the Boolean Fund and Co-founder of Guardian Circle.
Jeffrey suggests that a VC firm missing out on the next Google or Amazon or Facebook would be catastrophic, not least when they already missed out on Ethereum (ETH)'s ICO, which will potentially prove to be one of the greatest investment opportunities in history.
"So 2022 will certainly see increased interest and investment at an accelerated pace," he told Cryptonews.com.
Other figures and analysts working within the crypto sector agree that this year will bring an increase in traditional investment firms diving into crypto for the first time.
"Yes, we will see more traditional funds entering into the cryptoverse. Particularly I see that there will be more uptakes from family offices and sovereign wealth-related funds," said Anndy Lian, the Chairman of the crypto exchange BigONE and the Chief Digital Advisor to the Mongolian Productivity Organization.
As a taster of the kind of entity we can expect to enter crypto fundraising this year, it's worth remembering that none other than Japanese financial giant SoftBank invested in the Sandbox in early November. In fact, SoftBank also invested in Digital Currency Group around the same time, along with Alphabet (Google's parent company) and the state-owned Singaporean fund GIC.
This is quite a wide range of different funding organizations, and it's because a diverse pick of funds are getting involved in crypto that some analysts think, sooner or later, pretty much all major funds will have to be.
"In the mid-90's, there were internet VCs. By 2000, virtually every VC was an internet VC. Crypto investing is on that same trajectory," said Lou Kerner, the CEO of Blockchain Coinvestors Acq. Corp.
Targets: Metaverse, gaming, NFTs, Web 3, and DeFi
So assuming that more traditional investment funds and firms will get involved in raising money for crypto, what kinds of projects will they mostly be targeting?
"Metaverse is the hottest space at the moment, and that will likely extend through 2022 and beyond. But we're still so early in crypto, that every area should see dramatic growth in investments, including gaming, layer 1 and layer 2 protocols, DeFi, and NFTs," Kerner told Cryptonews.com.
The metaverse (whatever that will actually prove to be) is a theme mentioned by every commenter Cryptonews.com spoke with for the purposes of this article. This includes Mark Jeffrey, who despite suggesting that the metaverse will be the biggest target for funds in 2022, also argues that current metaverse-related projects need to improve the social aspect of their platforms before attracting the really big bucks.
"If you go into Decentraland, you see 500-1000 people — but none of them are talking to each other. They're all wandering around, together, but alone, looking at scenery — and sure, buying land and avatar pieces — but that's it," he said.
Jeffrey predicts that such a model won't sustain itself, unless it becomes more comprehensively social, with people able to spend hours interacting with each other online, as do on platforms such as Twitter and Facebook.
"But I do have hope that someone WILL crack the metaverse social medium, and one of these offerings will erupt. Once it does, NFT's and crypto will create a massive opportunity for tens or hundreds of billions to be made," he added.
Associated with the metaverse, gaming is likely to be another area that gets VC funds hot under the collar in 2022.
"The play-to-earn gaming sector also seems huge, as Axie Infinity has proven. Even though the gameplay is not great, it's taken off in a big way," said Jeffrey.
Another area that crops up, along with the metaverse, Web 3, gaming, and NFTs, is DeFi.
"The more specialized [funds] will go for specific verticals; if they are more into the finance sector, they will go for DeFi or investing in the next main chain if they are more tech-savvy," predicted Anndy Lian.
The regulatory question
One important question remains: does the increasing involvement of VC funds in crypto make it likelier that the SEC will tend to view cryptoassets as securities? Because with funds buying the native tokens of platforms in the expectation that these platforms will grow (via the efforts of an enterprise) and, in turn, make said tokens more valuable, it really does seem as if the Howey test is being satisfied.
"Crypto tokens–are raising money from the public, and are they sharing with the public the same sets of disclosures that helps the public decide and are they complying with our true in advertising?" says @GaryGensler. "It's about bringing them into the securities laws." pic.twitter.com/8mvFimxzXV

— Squawk Box (@SquawkCNBC) January 10, 2022
For Anndy Lian, this is a difficult question to answer, given that it depends on several variables.
"Personally, the increased number of investments into crypto does not necessarily mean that regulators will see the investments as securities. It depends on the nature of the project, where and how the VCs get them money from, and lastly where do they exercise their agreements," he said.
For Mark Jeffrey, increased VC funding may incite the wrath of the SEC, although the latter is likely to come down hard on crypto anyway in 2022 and beyond.
"I do think the SEC will attack crypto in general and DeFi in particular in 2022. And [they] will have some success at curtailing activity in the US — but not worldwide," he said, adding that crypto is growing too fast elsewhere in the world for American regulators to curb its growth too much.
Despite the fact that crypto can operate elsewhere than the US, the likely belligerence of the SEC and other American regulators may seem discouraging. However, Anndy Lian suggests the growing role of traditional VC funds may in fact soften the stance of the SEC and other regulators.
He said, "In fact, I would challenge that such an increase in investments would be good case studies and will act as a benchmarking tool for regulators to know how to further navigate in the crypto space, so as to find better solutions to protect the retail investors."
___
Learn more:
– Bitcoin & Crypto Mining in 2022: New Locations, Technologies, and Bigger Players
– CBDCs in 2022: New Trials and Competition with Crypto

– NFTs in 2022: From Word of the Year to Mainstream Adoption & New Use Cases
– Bitcoin and Ethereum Price Predictions for 2022
– Crypto Adoption in 2022: What to Expect?
– 2022 Crypto Regulation Trends: Focus on DeFi, Stablecoins, NFTs, and More
– DeFi Trends in 2022: Growing Interest, Regulation & New Roles for DAOs, DEXes, NFTs, and Gaming
– Crypto Security in 2022: Prepare for More DeFi Hacks, Exchange Outages, and Noob Mistakes
– How Global Economy Might Affect Bitcoin, Ethereum, and Crypto in 2022
– Crypto Exchanges in 2022: More Services, More Compliance, and Competition
– Crypto Investment Trends in 2022: Brace for More Institutions and Meme Manias

Find more predictions for 2022 here.
---