"Crypto Exchanges Are Failing Innovation," Says Bancor Co-founder
Decentralized liquidity network Bancor plans to integrate another blockchain into their network in Q2, said co-founder and head of business development Galia Benartzi, who believes that centralized cryptocurrency exchanges are playing a safe game when listing tokens and "really failing innovation."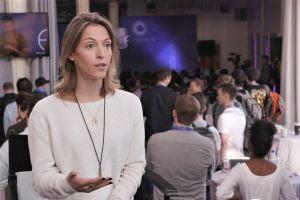 "I think what you can expect is something like a new blockchain per quarter at this rate. In the upcoming quarter, Q2, we will announce a new integration and hopefully we can continue at that pace. A lot depends on the landscape - which blockchains, what's happening with other ecosystems, generally not stuff we can affect, but this is a good timeframe," Benartzi told Cryptonews.com.
Bancor intends to integrate with every blockchain "where tokens are thriving". Benartzi declined to comment what blockchains they're planning to add next.
The project claims to solve the problem of liquidity by offering it by themselves via their smart contract based solution. Since it's a non-profit project, it does not charge listing fees, transaction fees, nor is it meant to capitalize on the exchange's ability or the convertibility of tokens. In an initial coin offering in June 2017, Bancor raised USD 150 million in ether. The company is not looking to raise additional capital at the moment.
"[Cryptocurrency exchanges] are built on an incentive structure, where only the top and the best and the fanciest and the biggest and the most well known and the most connected are able to be part of this infrastructure," Benartzi said, adding that, "That means the rest of the long tail, where a tremendous amount of innovation can come from, is locked out."
Usually, the cost to get listed on an exchange might range from a few thousands U.S. dollars to six number figures. However, some, like Binance, claim that in some cases they can list a project for free, but they are also very strict on what they list, and are known to quickly remove projects if they stop adhering to their standards.
Disrupting exchanges
"We're not only disrupting exchanges, but disrupting the entire methodology by which exchange is handled," she said, pointing out that there are many problems with the way exchanges work, like fake volumes, price manipulation, price collusion, fragmented liquidity, volatile prices, spikes and crashes, pumps and dumps, and others.
She adds, "Not only do we not need that mechanism but we certainly don't need to pay rent or pay fees to anyone, whether it's a crypto exchange or a regular exchange, to facilitate that service of matching buyers and sellers. The smart contract can do that all very efficiently, very reliably, very securely. And then our contract doesn't need to take fees."
According to her, exchanges are going to have to change their value proposition - "decentralized finance is a major trend." However, she agrees that centralized exchanges are doing "a tremendous service to the industry with KYC [know your customer,] AML [anti-money laundering,] banking licenses, fiat onboarding and offboarding, etc."
Bancor is currently home to hundreds of tokens, all of which are based on either Ethereum or EOS, competing smart contract and dapp (decentralized application) platforms. The project has recently also launched a unified wallet for the two platforms and tokens built on them, which enables users to swap any Ethereum-based token for any EOS-based one and vice versa without the need to trust third parties like exchanges.
Hack lessons
In July 2018, Bancor fell victim to a security breach that cost them USD 23.5 million at the time. They did, however, manage to freeze around USD 10 million of those funds - the amount that was stolen in their native cryptocurrency, BNT. The investigation is still ongoing and includes multiple law enforcement agencies across multiple countries.
Although Benartzi couldn't tell us much about the course of the investigation due to its legal nature, she did share that the hack changed a lot in the way Bancor operates. "We've made a lot of changes internally in terms of how we do things, and we consider it part of the learning curve of being in this, completely new industry. But it has certainly made everyone 100x more aware of every possible nuance."
_____
BNT price chart: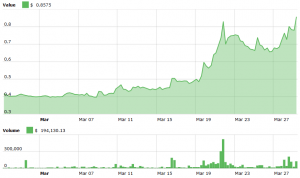 ---