Crypto Enthusiast's Day-by-Day Guide to Davos (Part 2)
Disclosure: Crypto is a high-risk asset class. This article is provided for informational purposes and does not constitute investment advice. By using this website, you agree to our terms and conditions. We may utilise affiliate links within our content, and receive commission.
Yesterday we shared a blockchain/technology-centered events guide of Davos, with a myriad of crypto and blockchain-related discussions, even an award ceremony. Now, we'll look into the main program at Word Economic Forum (WEF) that started today.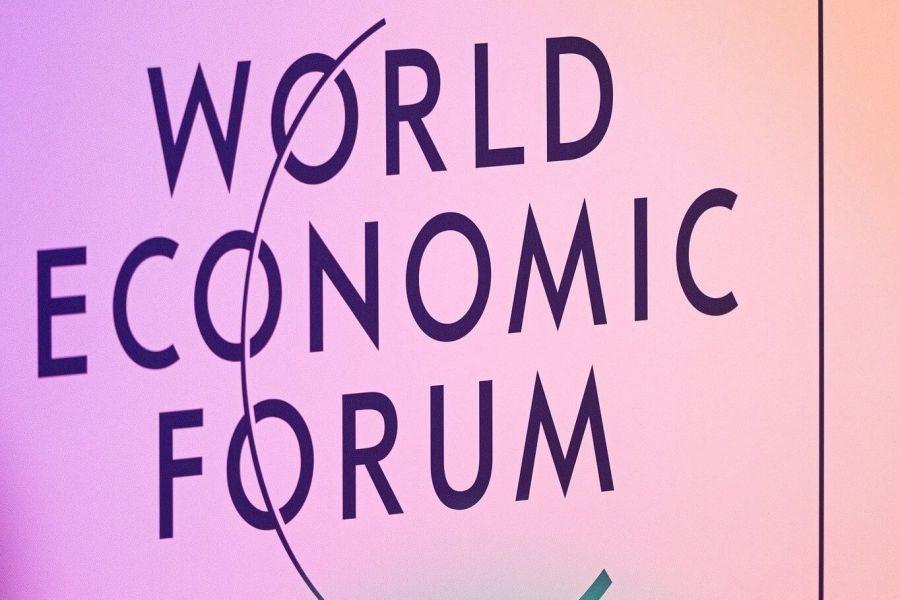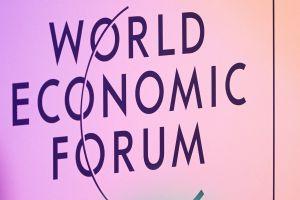 The program listed on WEF's main site is grouped into seven key areas to be discussed during these four days, from the focus on the preservation of the planet, discussion on health and work-related issues, to those concerning economies, businesses, technology, and geopolitics. It's a truly vast array of massively relevant topics. Click on any key area or any day in the program and you'll find links to the live sessions.
Now, here's the thing – the listed sessions do not mention either blockchain or cryptocurrency per se, but judging by the available description of the debates to be held, as well as some of the participants within each session, we may expect the industry to be discussed as well.
Here are just some of the numerous sessions that might be relevant to the whole crypto ecosystem.
January 21
8:30-9:15 (CET) Shaping the Future of Financial and Monetary Systems
Description: A strategic review of the industries, institutions, and initiatives driving systematic change.
Questions: How has the competitive landscape changed since a year ago? What are the key business challenges and opportunities in 2020? What should be strategic priorities in the decade ahead?
Speakers: Circle Founder and CEO Jeremy Allaire, Professor of Economics at London School of Economics and Political Sciences Jin Keyu, Citigroup CEO Michael Corbat, CEO at Gulf International Bank Katherine Garrett-Cox, CEO at Zurich Insurance Group Mario Greco, and Head of Shaping the Future of Financial and Monetary Systems and Member of the Executive Committee at World Economic Forum Matthew Blake.
9:30-10:15 Shaping the Future of the Digital Economy
Description: A strategic review of the industries, institutions and initiatives driving systematic change.
Questions: How has the competitive landscape changed since a year ago? What are the key business challenges and opportunities in 2020? What should be strategic priorities in the decade ahead?
Speakers: Lumi Labs Co-founder Marissa Mayer, Co-chief Executive Officer at Salesforce Keith Block, NetHope Inc. CEO Lauren Woodman, Ericsson CEO Börje Ekholm, PayPal CEO Dan Schulman, and Head of Shaping of Digital Economy and New Value Creation at WEF Derek O'Halloran.
17:15-18:00 Stakeholder Capitalism: How to Enable Long-Term Investing
Description: With over USD 30 trillion in assets under management across sustainable investing strategies, the public appetite for creating stakeholder value is increasing; yet, common frameworks remain elusive.
Questions: How are business leaders taking bold steps towards the long-term goals of society?
Speakers: ENGIE Group CEO Isabelle Kocher, AIG CEO Brian Duperreault, Editor-at-Large and Chair of the Editorial Board at The Financial Times Gillian R. Tett, the Edwin B. Parker Professor of Comparative Law at Columbia Law School Katharina Pistor, Executive Managing Director and Chief Investment Officer at Government Pension Investment Fund (GPIF) Horimichi Mizuno, and Head of Shaping the Future of Investing and Member of Executive Committee at WEF Maha Eltobgy.
17:15-18:00 Escaping the Liquidity Trap
Description: From the Eurozone to Japan to the United States, faltering growth despite interest rates near the zero lower bound is stoking fears of a "liquidity trap."
Question: How can leaders tackle recession risks in a context of near-zero rates?
Speakers: Editor-at-Large at The Wall Street Journal Gerard Baker, Chief Economist at the International Monetary Fond (IMF) Gita Gopinath, Vice-Chairman at China Securities Regulatory Commission Fang Xinghai, Director of the National Economic Council Lawrence Kudlow, and the Thomas D. Cabot Professor of Public Policy and Professor of Economics at Harvard University Kenneth Rogoff.
January 22
10:30-11:15 No Safe Asset?
Description: Negative-yielding debt has ballooned to USD 17 trillion with the real yield dipping negative in alternative safe havens like Switzerland. Agenda: globally synchronized negative yields; risk-free rate on equity valuation and bond yields; sustainable long-term asset alternatives.
Questions: While governments and investors seek to reallocate capital in the face of a downturn, where is the "risk-free" asset in an uncertain world?
Speakers: Fidelity International CEO Anne Richards, Institutional Clients Group Citi's CEO Paco Ybarra, Editor-at-Large at Bloomberg Television and Radio Tom Keene, and the Thomas D. Cabot Professor of Public Policy and Professor of Economics at Harvard University Kenneth Rogoff.
13:00-13:45 Rewiring Global Value Chains
Description: Over two-thirds of international trade and one in five jobs depend on global value chains, yet technological change, environmental pressures and shifting geopolitics are changing the complex calculus behind cross-border flows.
Questions: How will this change enterprise strategies and impact economies.
Speakers: Head of Shaping the Future of Advanced Manufacturing and Production at WEF Francisco Betti, Chairman and CEO at CMA CGM Group Rodolphe Saade, US Secretary of Commerce Wilbur L. Ross, Contributing Editor at Businessworld Pranjal Sharma, Administrator at the United Nations Development Programme (UNDP) Achim Steiner, and CEO and Joint Managing Director at Welspun India Ltd Dipali Goenka.
14:15:15:30 Declaring a Digital Détente
Description: Almost one-quarter of all cyberattacks in 2019 were launched by nation-states, doubling 2018 levels. Agenda: defining sanctuary areas of non-attack and cooperation; leveraging private-sector leadership and self-regulation, advancing technological models to reconcile privacy and security.
Questions: Amid increasing demonstrations of cyber power, how can nation-states and private actors work towards a digital détente?
Speakers: Wipro Limited CEO Abidali Neemuchwala, Co-Founder and Editor at Tortoise Media Ltd James Harding, Prime Minister of Estonia Jüri Ratas, and Director at Simons Institute for the Theory of Computing and Professor of Electrical Engineering and Computer Science at University of California, Berkley, Shafi Goldwasser.
January 23
9:00-9:45 How to Tax the Digital Economy
Description: With estimates of trillions of dollars held offshore in corporate tax havens, 135 countries are debating proposals to address the tax challenges posed by a global economy that is increasingly digitalized.
Questions: How can policy makers and businesses work together to modernize the rules and ensure countries get their fair share of tax revenue?
Speakers: Senior Editor at France 24 Stephen Carroll, the Edwin B. Parker Professor of Comparative Law at Columbia Law School Katharina Pistor, Secretary-General at Organisation for Economic Co-operation and Development (OECD) Angel Gurría, Minister of Economy and Finance of France Bruno Le Maire, and Chair at Transparency International Delia Ferreira Rubio.
10:15-11:00 Building Trust in Data Flows
Description: International data flows are expected to add USD 11 trillion to the global economy by 2025 but national security and citizens' privacy concerns are fuelling data protectionism. This session supports the development of the Osaka Track discussion, launched during the Japanese G20.
Questions: What are the policy solutions to avoid a global squeeze on cross-border data flows?
Speakers: State Minister of Economy, Trade and Industry of Japan Hideki Makihara, Director-General of Consumers International Helena Leurent, Vice-President for Values and Transparency at European Commission Věra Jourová, Managing Director at WEF Richard Samans, and Chairman and CEO of Visa Alfred F. Kelly Jr.
11:30-12:00 Leadership Lessons: Building an Inclusive and Sustainable Financial System
Description: Join members of the Forum's Board of Trustees for an in-depth dialogue on global financial stability, inclusive growth and stakeholder capitalism.
Questions: /
Speakers: IMF Managing Director Kristalina Georgieva, Chairman and CEO of BlackRock Laurence D. Fink, and Head of Centre for Global Industries at WEF Anil Menon.
16:00-16:45 Challenging the Dominance of the Dollar
Description: The US dollar is the world's dominant payment and reserve currency but countries are looking to reduce their dollar dependency. Agenda: opportunities for global alternatives, weathering the transition, geo-economic implications.
Questions: What might be the cornerstones of a financial architecture for a multipolar and multi conceptual world?
Speakers: Minister of Economy of Brazil Paulo Guedes, Chief Economist at IMF Gita Gopinath, Director of European Institute at Columbia University Adam Tooze, Associate Dean at National Institute of Financial Research (NIFR) Zhu Ning, and President of Eurogroup and Minister of Finance of Portugal Mário Centeno.
17:15-18:00 Creating a Credible and Trusted Digital Currency
Description: The possibility of a trusted global digital currency has sparked political, economic and regulatory discussions worldwide. Agenda: addressing financial inclusion; implications for security and digital trust; the role of central banking and supervision.
Questions: What trends are shaping the future of digital currencies?
Speakers: Head of Blockchain and Distributed Ledger Technology at WEF Sheila Warren, Senior Minister of Singapore Tharman Shanmugaratnam, Head of Calibra at Facebook Inc. David Marcus, Executive Vice-President for an Economy that Works for People at European Commission Valdis Dombrovskis, Head of the Bank for International Settlements (BIS) Innovation Hub Benoît Cœuré, Director of Digital Currency Initiative at MIT Neha Narula.
17:15-18:00 Fostering Transparency and Trust in Global Supply Chains
Description: End-to-end traceability has the potential to uncover the environmental and social impact of any type of product, optimizing available resources, ensuring fair trade and authenticating products.
Questions: How can the latest technologies and advanced manufacturing techniques shape smarter, safer and more efficient and transparent supply chains?
Speakers: Everledger CEO Leanne Kemp, State Minister of Foreign Affairs of Bangladesh Mohammed Shahriar Alam, Lenzing Group CEO Stefan Doboczky, and Business Editor at The Wall Street Journal Jamie Heller.
January 24
10:30-11:15 The Centrality of Central Banks
Description: Lacklustre growth and stubbornly low inflation are diminishing confidence in the ability of central banks to help economies weather the next downturn. Agenda: the communications game of moving markets, global interconnectedness; reshaping government relations.
Questions: How can central banks lead economies more effectively through future boom-and-bust cycles?
Speakers: Governor of the Central Bank of France François Villeroy de Galhau, President of the Central Bank of the Netherlands (DNB) Klaas Knot, Associate Editor and Chief Economic Commentator of The Financial Times Martin Wolf, and the Minos A. Zombanakis Professor of the International Financial System at Harvard Kennedy School of Government Carmen M. Reinhart.
11:30-12:30 Global Economic Outlook
Description: Reassessing geopolitical risks, the impact of climate change, prioritizing inclusive growth.
Questions: What fiscal and monetary measures are necessary to mitigate an economic downturn in 2020?
Speakers: Vice-Chancellor and Federal Minister of Germany Olaf Scholz, Governor of Bank of Japan Haruhiko Kuroda, President of European Central Bank Christine Lagarde; Chairman at National Institute of Financial Research Zhu Min, US Secretary of the Treasury Steven Mnuchin, and IMF Managing Director Kristalina Georgieva.
---