Could These XRP Alternatives Threaten Ripple?
Disclosure: Crypto is a high-risk asset class. This article is provided for informational purposes and does not constitute investment advice. By using this website, you agree to our terms and conditions. We may utilise affiliate links within our content, and receive commission.
Depending on who you ask, XRP is either an innovative implementation of blockchain technology with impactful real-world use or a skillfully crafted get-rich scheme for Ripple, the company behind the technology.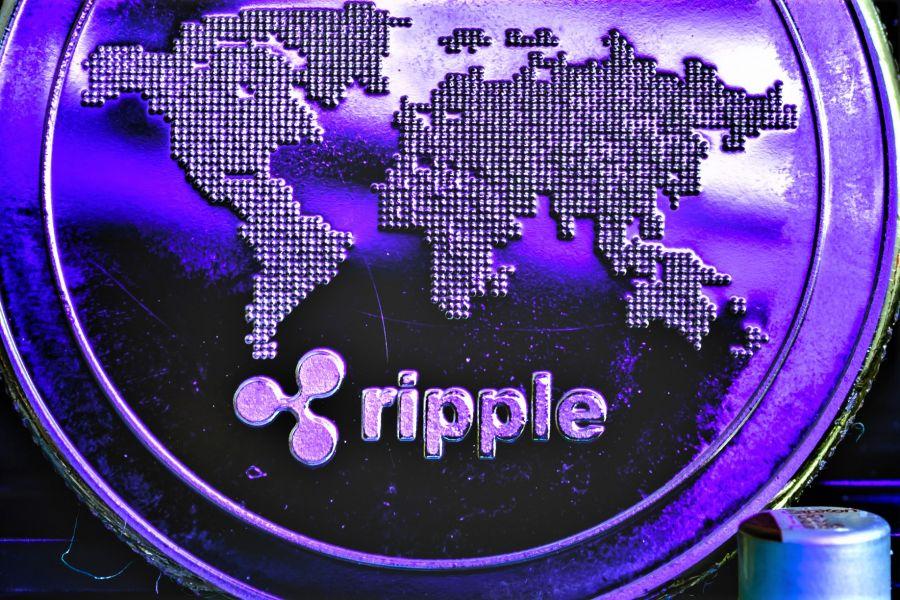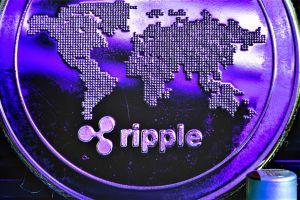 Let's play a bit and explore a few potential XRP alternatives that could threaten Ripple's position. Moreover, Brad Garlingnhouse, CEO of Ripple, admitted recently that the company would be unprofitable without XRP sales.
Ripple has managed to garner support from a wide range of financial institutions. According to its website, its blockchain solution supports cross-border payments across a network composed of over 200 banks and other financial institutions.
However, while the company has made significant inroads to working within the traditional financial system and serving those individuals who use its native digital asset, there are a number of potential competitors that may threaten its market-leading position.
Stellar
The Stellar Network is often compared to Ripple. The reasons for this are two-fold.
Firstly, Jed McCaleb, who played a significant role in the creation and launch of Ripple, is the mind behind Stellar. McCaleb left Ripple after a controversial turn of events to launch Stellar, along with Joyce Kim.
(Crypto tracking Twitter account Whale Alert said in February that McCaleb sold off more than one billion XRP between 2014 and 2019 and has another XRP 4.7 billion to sell, equating to around 5% of the total supply.)
Secondly, both Stellar and Ripple leverage blockchain technology to support fast, frictionless and cost-effective cross-border payments. The key difference in their approach is that Ripple has zoned in on banks and financial institutions while Stellar has been focusing more on individuals as its main user base.
It is important to note that Stellar originally launched as a hard fork of the Ripple blockchain. Therefore, many of the technical specifications are similar. While Stellar has elected to focus primarily on payments between individuals, the platform still possesses the necessary technical underpinnings to connect banks, financial institutions, and businesses.
Through its native digital asset, called Lumens (XLM), Stellar supports cost-effective cross-border payments, especially targeting users from developing countries. Transactions sent over the Stellar network are typically processed in under five seconds costing 1/600,000th of a cent per transaction.
Finally, in keeping with Stellar's dogma of promoting decentralization and supporting the financial sovereignty of the individuals, the platform also supports a decentralized exchange where its token can be used to facilitate exchanges.
Digital fiat
Central bank digital currencies (CBDCs) are digital tokens issued by governments via their central banking institutions. These currencies are digital representations of a country's sovereign fiat currency.
Fiat currencies are important tools for determining and exerting fiscal policies, thus launching a digital version of a fiat currency extends their authority while keeping up with technological advancements.
As reported in January, around 7 undisclosed central banks, representing 20% of the world's population, are likely to launch central bank digital currencies in 3 years, a recent survey by the Bank for International Settlements, showed.
One of the most notable CBDCs is the digital yuan, issued by the People's Bank of China, which will reportedly go live this year. Given the size of the Chinese market, it is believed its launch will result in a significant restructuring of the traditional financial market as well as the digital asset sector.
Also, given that CBDCs would be supported politically and legally, they may pose a significant threat to Ripple. CBDCs could be used as blockchain-powered interbank payment networks, which could make Ripple's technology largely redundant as CBDCs would have many of the same features.
However, the CEO of Ripple, believes that CBDCs transfer the problems witnessed within the traditional fiat currency system to a digital context. From time to time, he's still referring to his blog post, written back in 2016:
"A bank-issued digital asset can only really efficiently settle between the banks who issued it. Then, two scenarios can play out. Scenario one: all banks around the world put aside competitive and geopolitical differences, adopt the same digital asset, agree on its rules, and harmoniously govern its usage. Fat chance. The result would be an even more fragmented currency landscape than what we have today."
While Garlinghouse makes a good point about CBDC adoption across borders, it does not change the fact that a successfully implemented CBDC could threaten Ripple's interbank payment solution – at least at a national level – as banks will always choose the government-sanctioned option before the unsanctioned one. Especially, if the unsanctioned one is facing a major lawsuit.
Stablecoins
Stablecoins are a relatively new iteration of digital currencies. They are cryptocurrencies that seek to minimize volatility by pegging the price of the stablecoin to another asset. Stablecoins can be backed by another cryptocurrency, fiat currency, commodity, or by a basket of assets.
Stablecoins may pose a serious threat to Ripple as they offer several advantages over XRP, such as brand recognition (of digitized fiat) and price stability. Additionally, in the case of Facebook's Libra (should it eventually launch), there would be a significant advantage of a large, global, de facto guaranteed user base.
SWIFT
Meanwhile, in conversation with Cryptonews.com, Sonya Kuhnel, co-founder and Chief Operating Officer of South Africa-based, XRP-powered payments startup Xago, opined that SWIFT (Society for Worldwide Interbank Financial Communication) is the biggest competitor to Ripple blockchain usage in terms of fast, cheap payments, and cross-border transaction. "Of course, regulations are also a threat to XRP but that is obviously the case for all crypto," Kuhnel said.
As reported by Cryptonews.com, SWIFT has been gradually overhauling its network and is developing its gpi (global payments innovation) system. Through the use of these tools, banks and corporations are able to send cross-border payments more quickly than if they were using SWIFT's pre-existing network. It also permits them to track payments and monitor compliance with SLA (service-level agreement) contracts, both of which help to provide something of an alternative to the transparency of blockchains.
However, even if it is an improvement, it seemingly doesn't match the speeds offered by Ripple, SWIFT affirms that it's still in the process of developing gpi, and will soon introduce a range of new features.
___
In either case, as potential new major competitors pop-up one after another and the old ones are overhauling their businesses, Ripple tries not to show that the newcomers might weaken its positions.
When major investment bank JPMorgan decided to enter the blockchain world with its JPM Coin in February 2019, Ripple CEO Brad Garlinghouse said that he doesn't understand what problem that solves and that "JPM project misses the point – introducing a closed network today is like launching AOL after Netscape's IPO."
When giant payment card company Visa launched their long anticipated international digital identity system based on blockchain architecture, Visa B2B Connect, in June 2019, Ripple declined to comment.
And later, when social media giant Facebook announced the Libra project that might target the remittance business, where Ripple is also expanding, the CEO said that the rise of the competitors might even benefit them.
So, as the cliché goes, 'only time will show' who is who in the Cryptoverse.
---