Breaking Bitcoin Resistances, Doggycoin Moves, Exploited Bridge, Unhosted Propagandas and 20 Crypto Jokes
Disclosure: Crypto is a high-risk asset class. This article is provided for informational purposes and does not constitute investment advice. By using this website, you agree to our terms and conditions. We may utilise affiliate links within our content, and receive commission.
This week in crypto news on Cryptonews.com: Bitcoin broke key resistance and crossed USD 47K as Terra bought more BTC and liquidations soared, Zilliqa went up after news that Metapolis partnered with Agora, and then up some more with a new NFT gamins partnership, holders of ApeCoin started earning a yield on Nexo, and then Will Smith Inu token pumped as it began trading on Uniswap. Japanese BTCBOX will become the first licence-holding platform to list dogecoin, Shiba Inu unveiled its metaverse project, and OpenSea all but confirmed its intentions to add support for Solana NFTs. Speaking of NFTs, Ukraine began its war-themed NFT sale and sold 1,282 of them in one day.
Also, as chaebol business groups such as Samsung and LG could be eyeing cryptoasset issuances, MicroStrategy took a bitcoin-secured loan of USD 250m from Silvergate Bank to buy more BTC, its CEO said the world's financial markets are not ready yet for BTC-backed bonds, and Grayscale could take legal actions against the US SEC if it rejects the company's bid to convert its Bitcoin trust into an ETF. Furthermore, Blockchain.com said it more than doubled its valuation to USD 14bn in a year, Coinbase and Binance could be set to go head-to-head with their expansion plans in Brazil, HBAR Foundation announced a USD 155m development fund intended to boost the use of the Hedera network in DeFi applications, UnionPay decided to launch a self-service platform for merchants to add the digital yuan pay options, and Bitfinex said that it already received "half a billion dollars" worth of potential interest in El Salvador's BTX bonds offering from its customers. Meanwhile, Lionel Messi signed a deal worth over USD 20m to promote Socios.com, and Coinbase is on the hunt for a crypto-loving all-action hero.
Also also, the former Mt. Gox CEO announced a "commemorative" NFT collection for users and creditors, another expensive NFT got sold at a massive discount, impostors are increasingly making deep fake videos of ordinary people to promote crypto scams, and Axie Infinity's Ronin blockchain bridge was exploited to the tune of more than USD 600m, which revealed how proof-of-stake chains still struggle with a fundamental flaw in their design, said an analyst, and due to which the Origin update lunch got postponed.
Also also also, the crypto industry decided to fight back against the EU's 'unhosted wallet' propaganda, and they are looking to hamper the TFR's potentially harmful impact on the crypto sector's future development. Anonymous sources claimed that the UK government was slated to reveal its crypto regulatory framework in the coming weeks, while the proposed 20% tax on unrealized gains put forward by the US Department of Treasury could become a "penalty for being successful", and a US Senator suggested banning the Fed from issuing a direct-to-consumer CBDC. Russia appears keen to foster its Bitcoin and crypto mining sector amid its war in Ukraine, while Chris Larsen is stumping up USD 5m to co-fund a campaign with Greenpeace and the Environmental Working Group to launch a Bitcoin mining attack.
Joke time! Enjoy.
__________
Hey, CT! What's happening in the markets?
Yes but have you considered this alternative scenario. pic.twitter.com/YNghz6z7wY

— Lyn Alden (@LynAldenContact) March 29, 2022
__
Bitcoin feeling fabulous these days.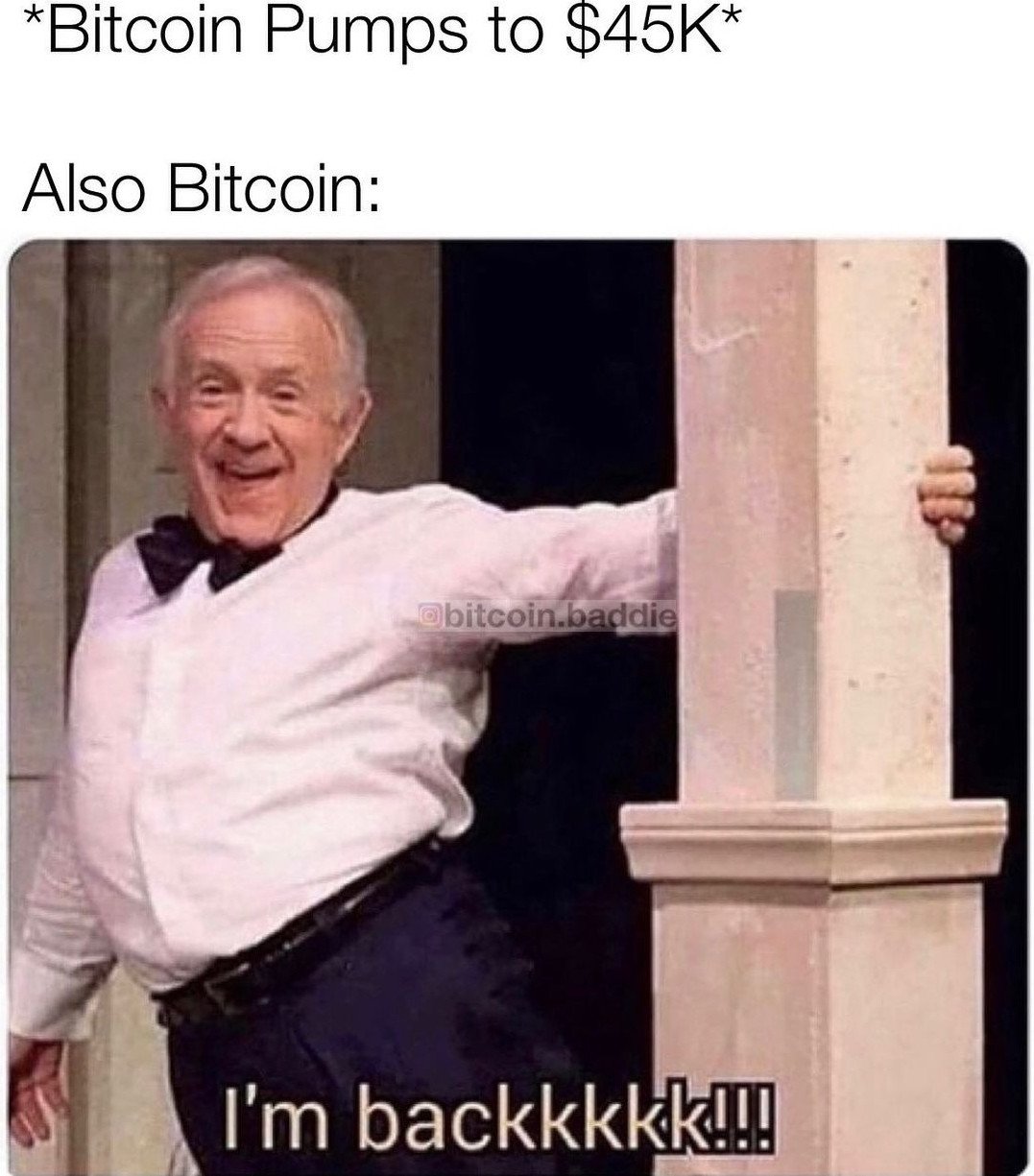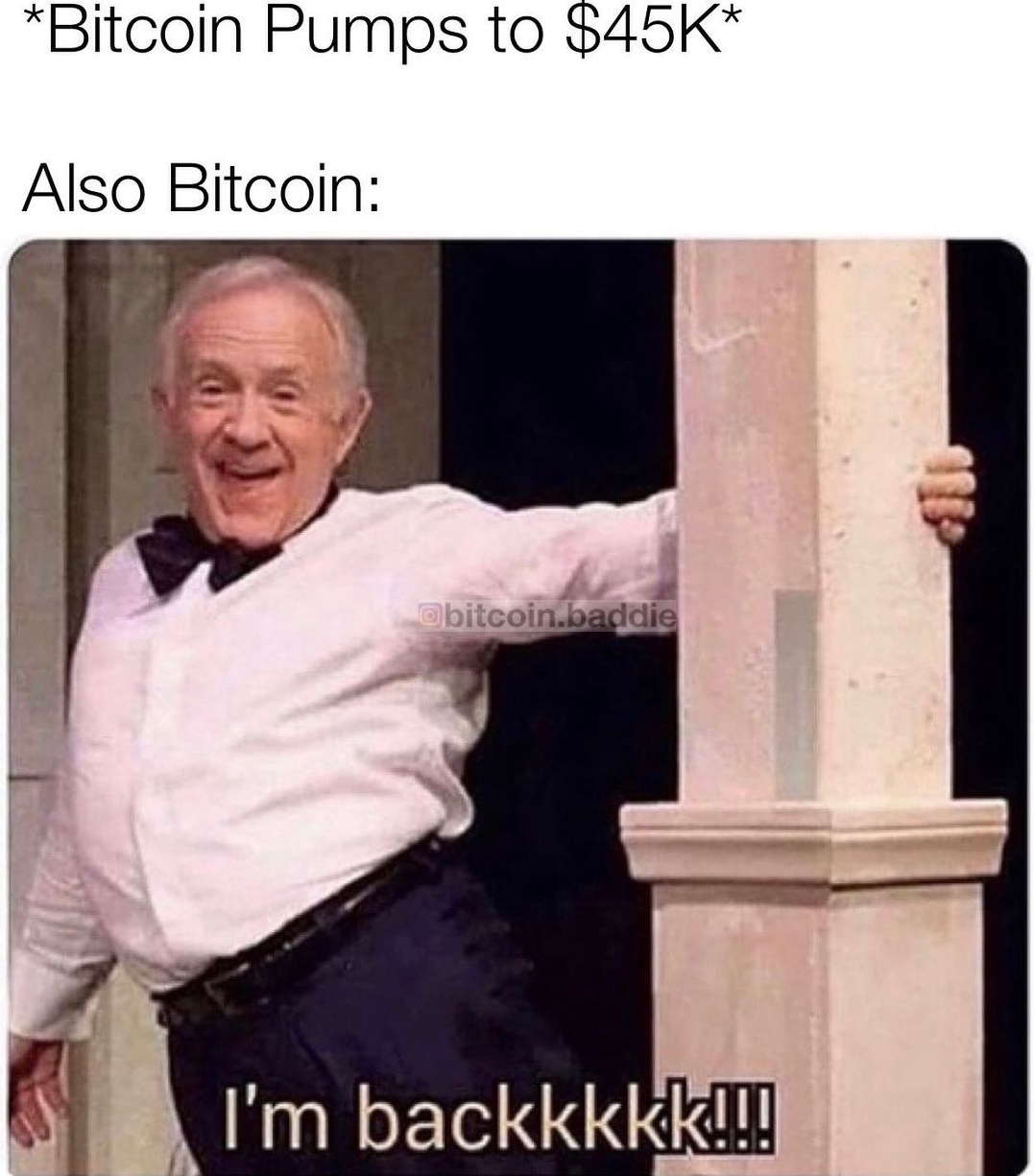 __
'And I'm not doing anything either!'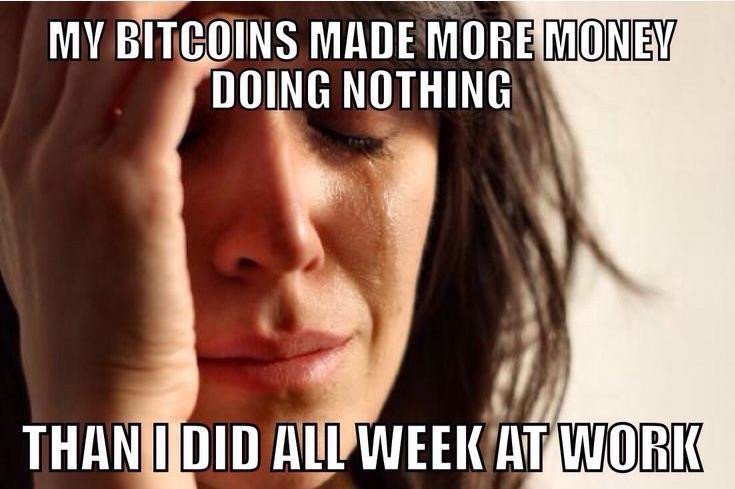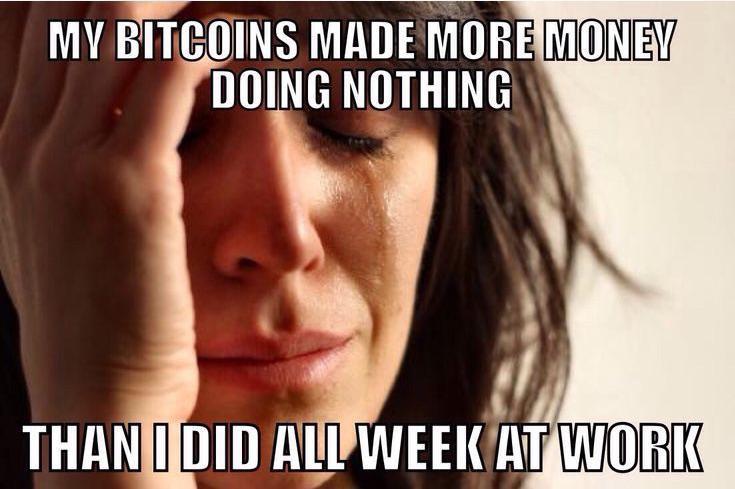 __
Or 'when BTC is dipping and you buy vs when you buy and it keeps dippitty dipping'.
when bitcoin is pumping vs when you sell and it still keeps pumping pic.twitter.com/qoLMPow5oe

— LilMoonLambo (@LilMoonLambo) March 28, 2022
__
Seriously, I tried emailing, calling – you know what, I don't think they even know who their CEO is.
Last year I wrote to Bitcoin asking to reduce the block size, but I didn't get an answer.
This Bitcoin is rude, I totally understand your frustration.

— ⚡ David Coen | DAVIDCOEN.IT (@thedavidcoen) March 29, 2022
__
Let's do it!
EU: Must ban this dangerous non-custodial wallet pic.twitter.com/oNaWli4z1k

— 6529 (@punk6529) March 31, 2022
__
Bitcoiners fixing stuff left and right.
#bitcoin fixes savings.

Thanks @BitcastTR for the video. pic.twitter.com/d4bDHhKIiR

— Stackmore.hodl.Sucre 🔑⚡️🔦 (@1971Bubble) March 25, 2022
__
For the newcomers, these are results of your choices.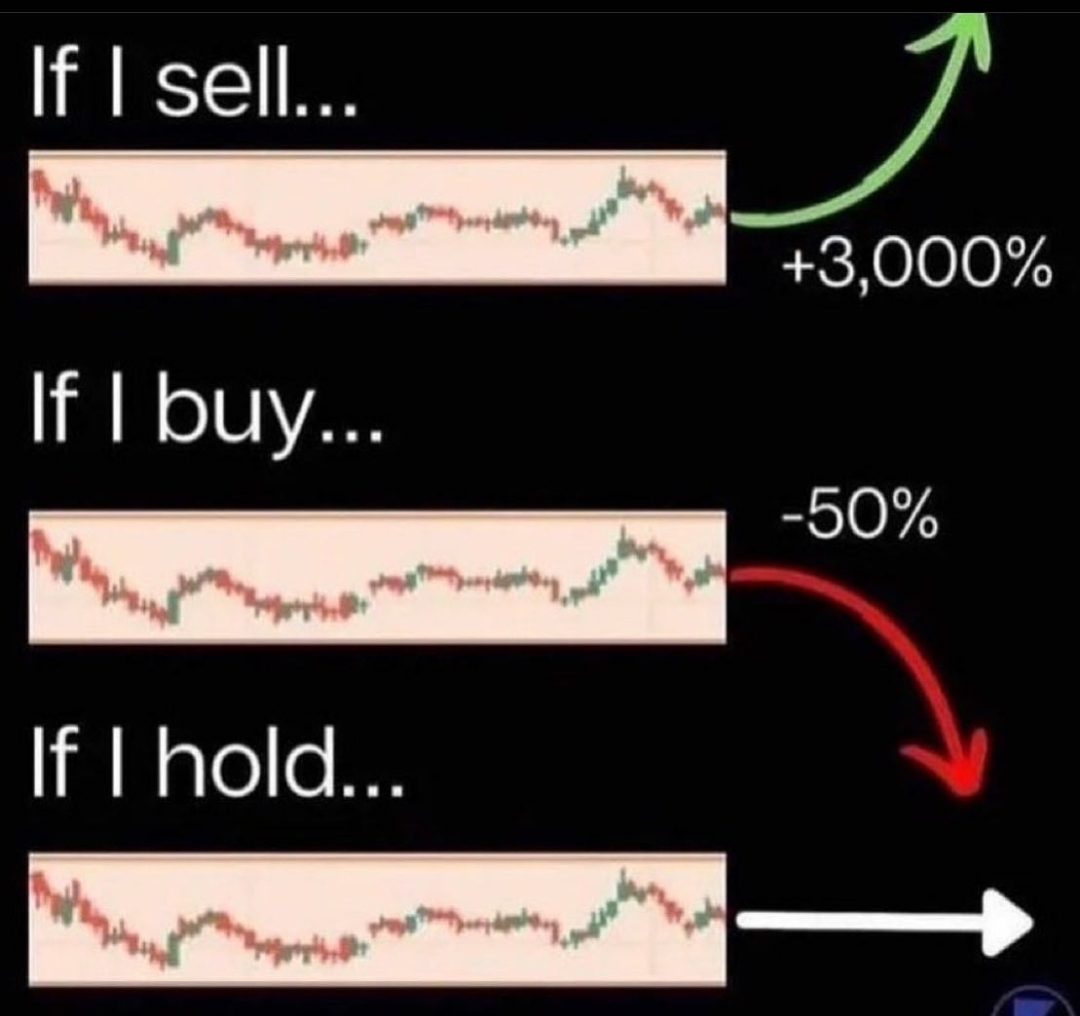 __
'Ah, thanks for the suggestion. I'll check the Twitter of another shitcoin I aped into last night.'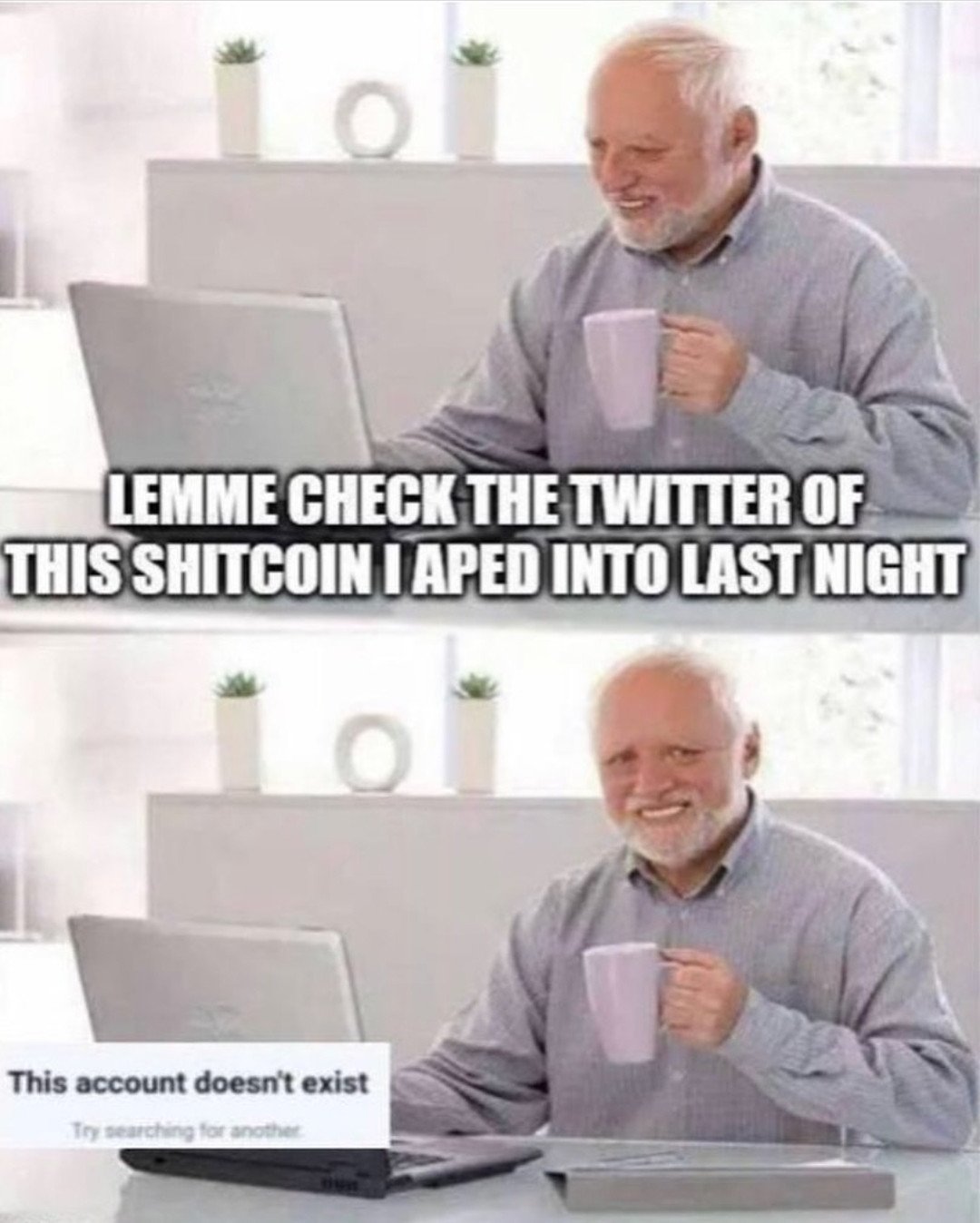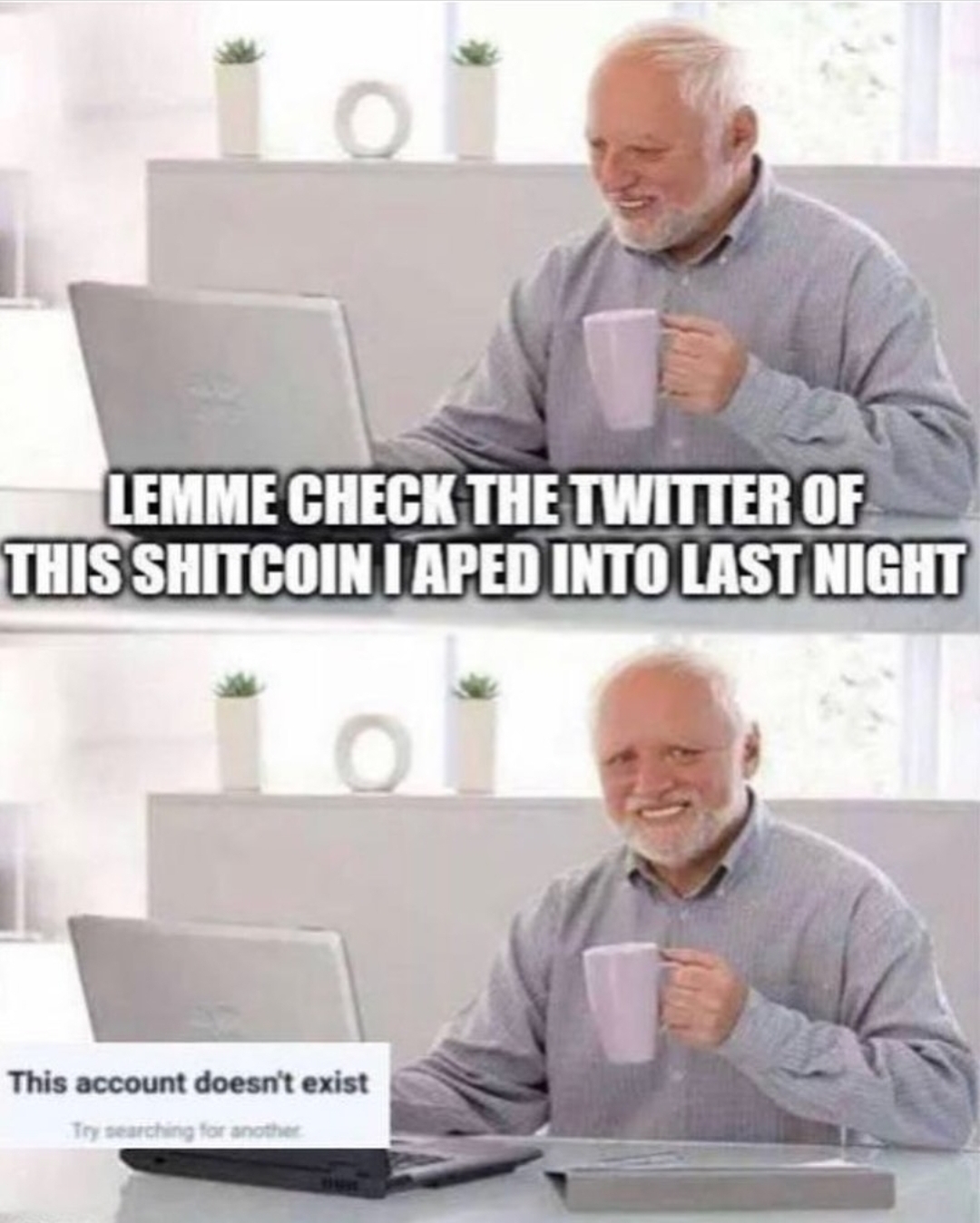 __
Anarchy!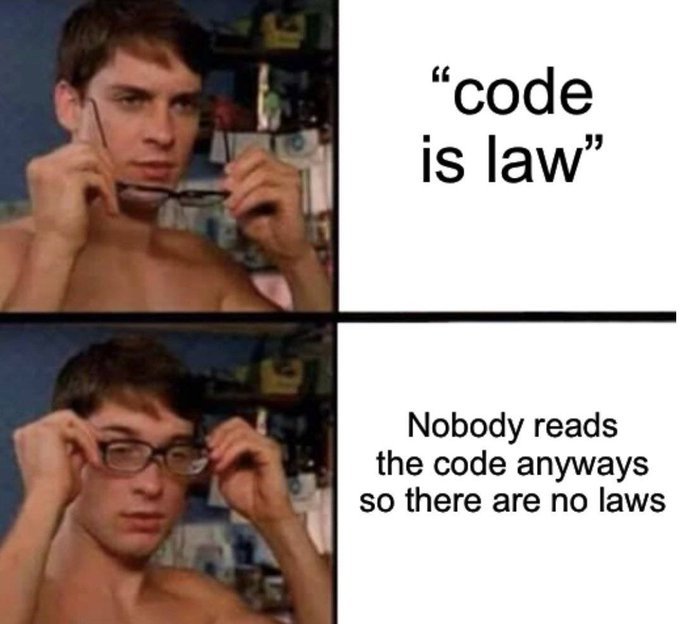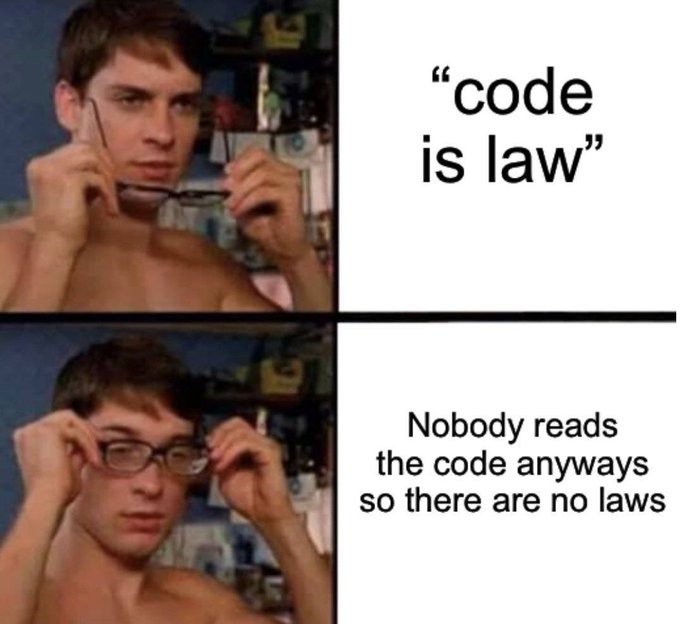 __
So ready!
https://www.twitter.com/Shaughnessy119/status/1508657509820678157
__
Coming prepared.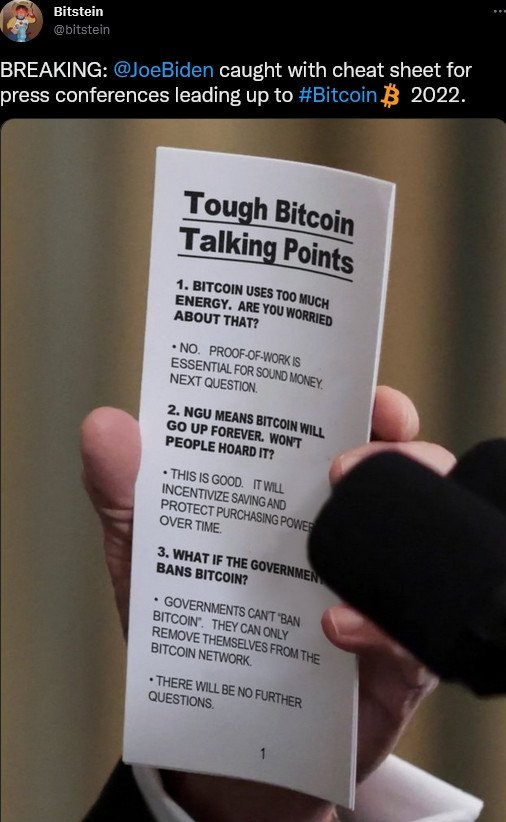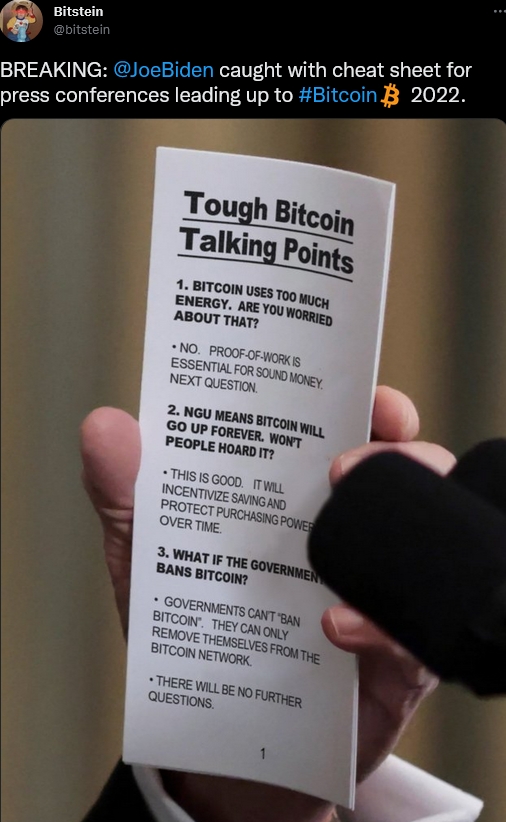 __
'So Web 3 is, it's kind of like, in it of itself alone like it is, it is so, like a phone, but with few apps, so let's develop this in our city, not in our city per se, and this is what this motion is.'
Honestly congrats to the web3 crowd for utterly confusing politicians 👏 pic.twitter.com/crGf0Umv9x

— Aaron Levie (@levie) March 31, 2022
__
'We'd like to help our good friend crypto and guide it in the best direction.'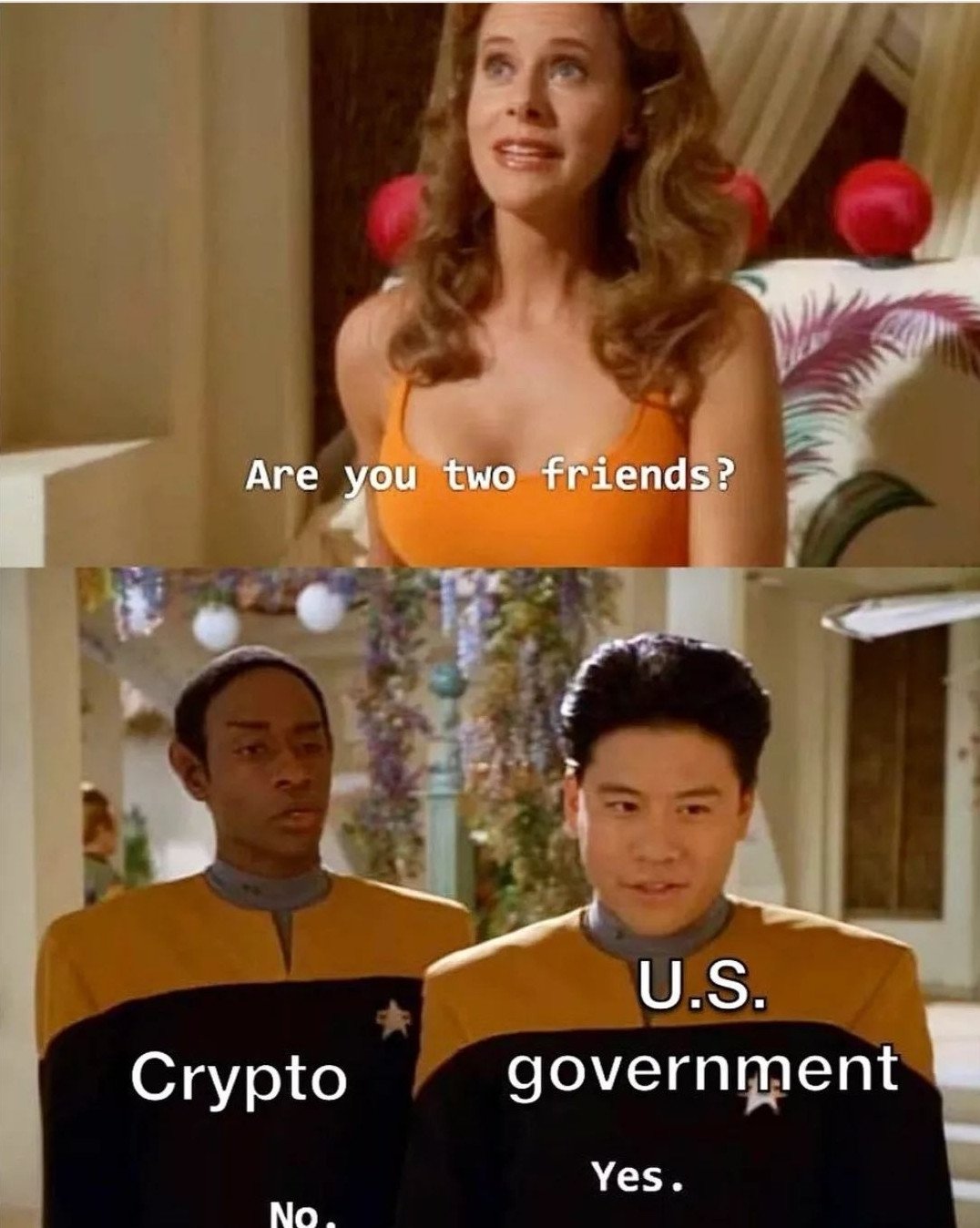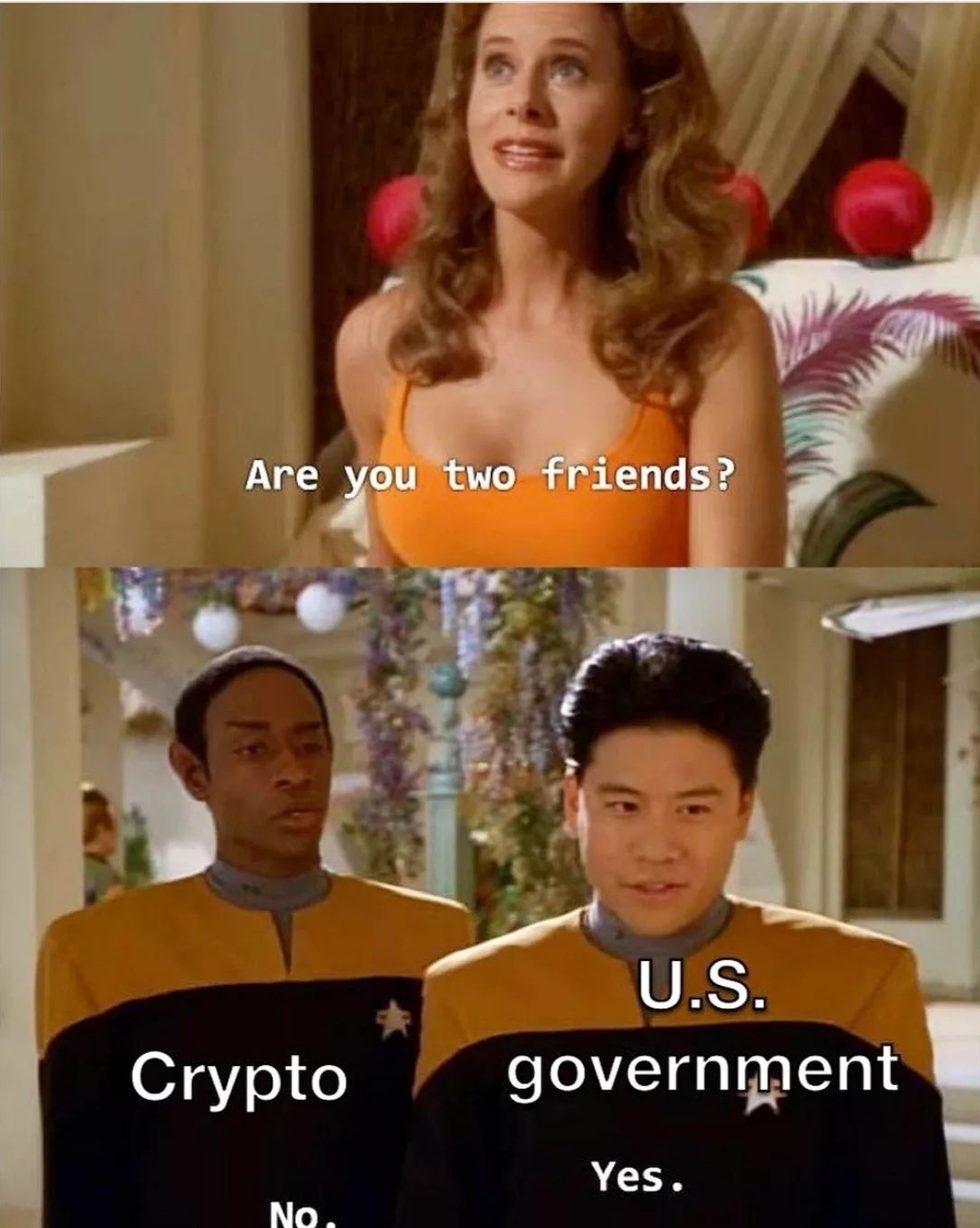 __
It's all about hiding in plain sight.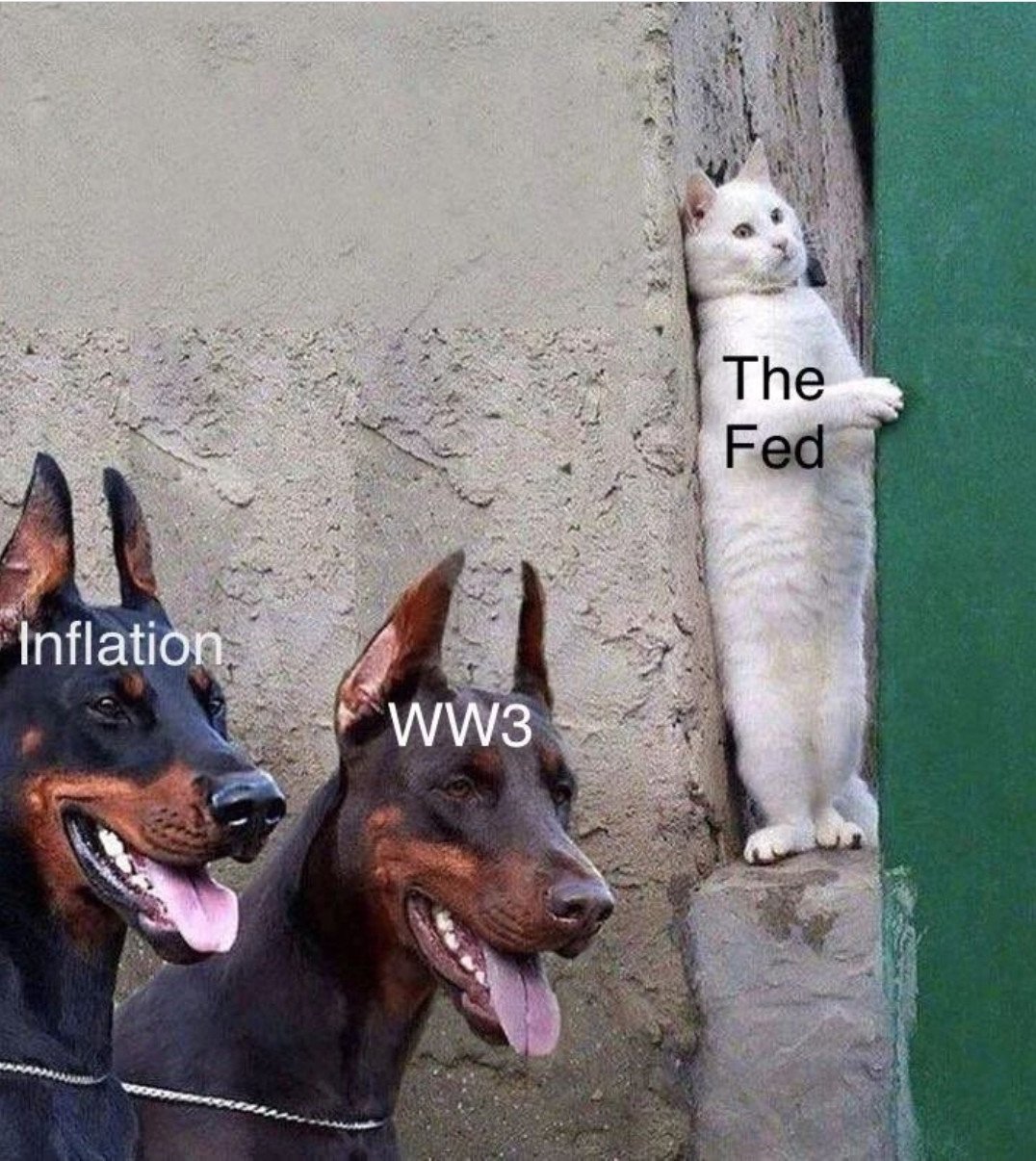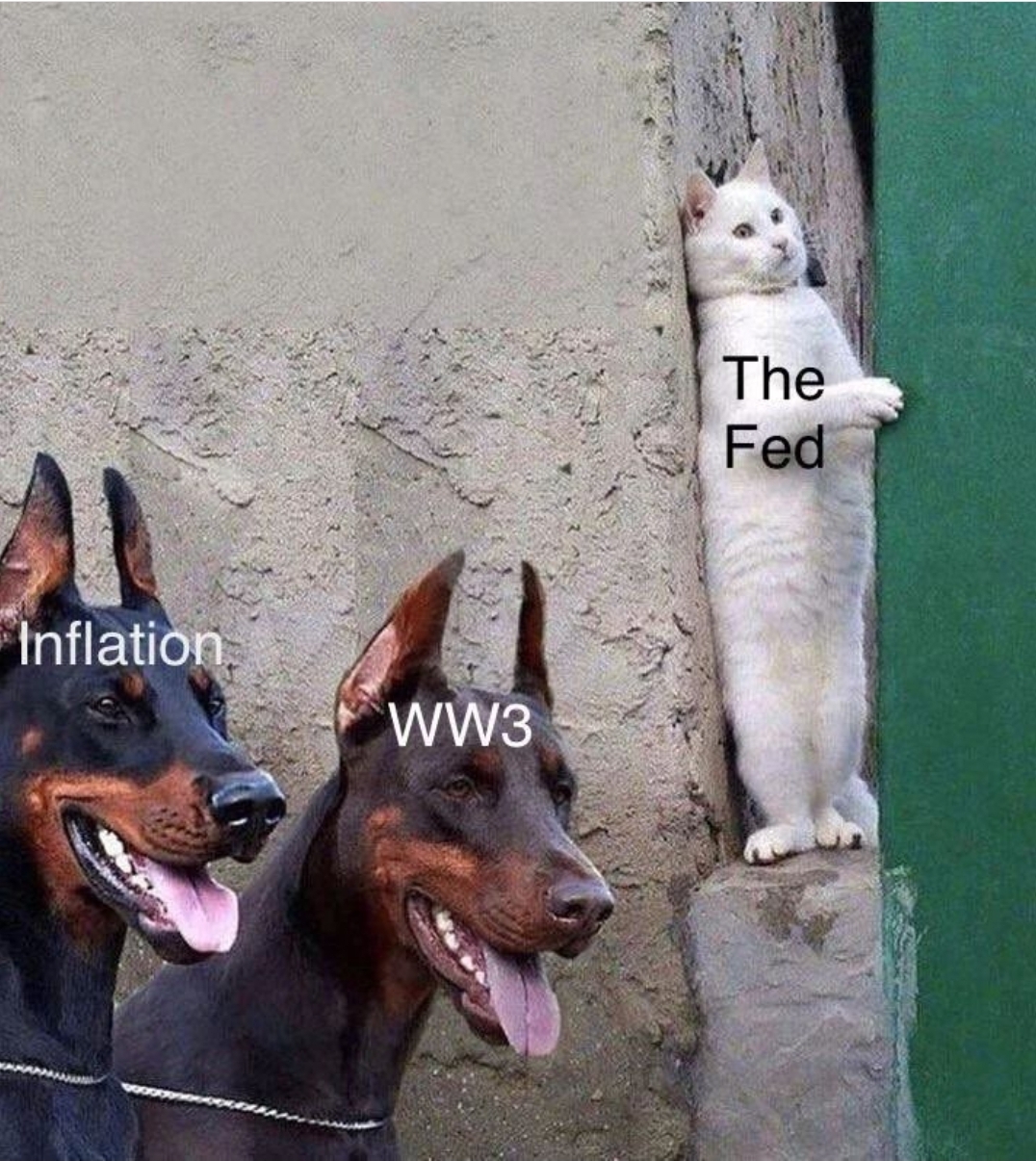 __
But we all know the truth…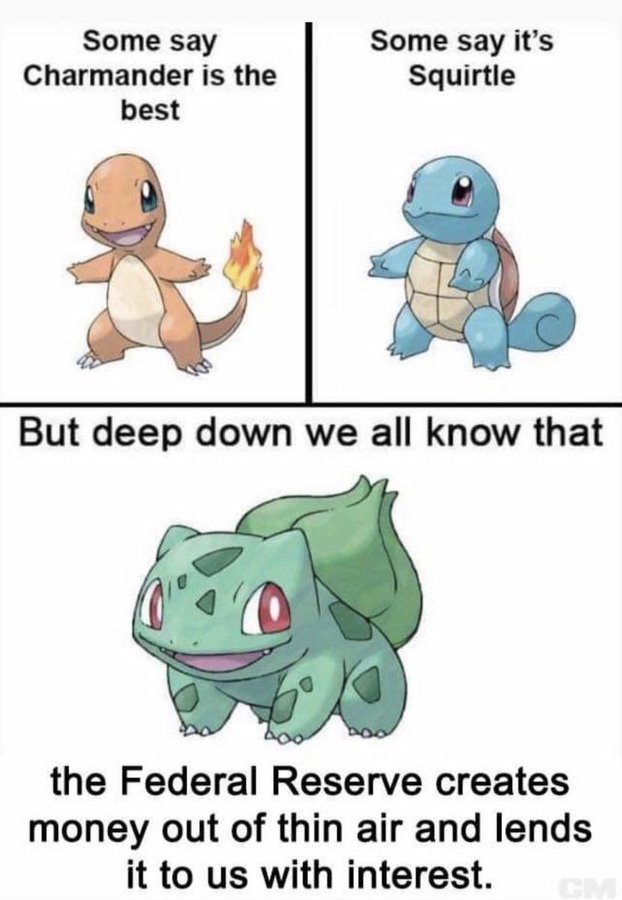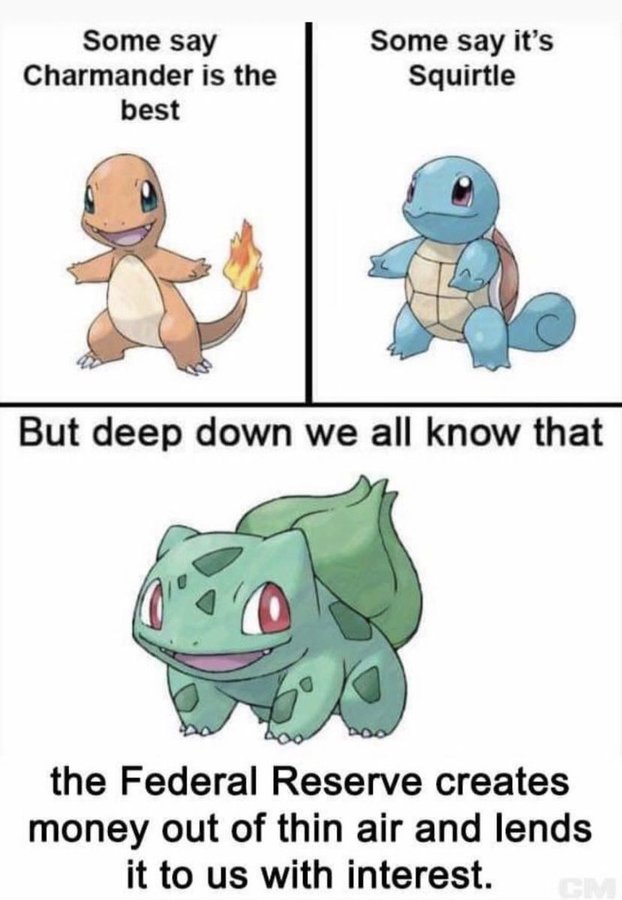 __
Proof-of-underwater.
#bitcoin pic.twitter.com/TYOCy48aTB

— Adrian Zduńczyk, CMT (@crypto_birb) April 1, 2022
__
'Aren't you? It's in your tonsils, isn't it?'
https://www.twitter.com/Goon_34/status/1509618059543253001
__
Conferences are rough.
pov: you run into a project founder at nft la pic.twitter.com/7giueF87ZJ

— kmoney (@kmoney_69) March 31, 2022
__
And here some real footage from a recent conference.
The Coins Go to a Conference 😏#Bitcoin pic.twitter.com/w7U3Bz4Lcd

— CARLA⚡️ (@carlabitcoin) March 28, 2022
---