'Big Four' Rush to Audit Crypto Industry, More Transparency Ahead?
The arrival of the Big Four may not help in the way some might hope.
The role of auditors and accountants may become largely redundant.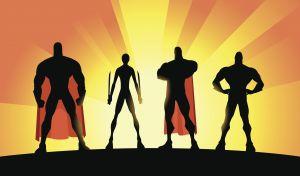 EY, one of the 'Big Four' accounting firms, has launched the EY Blockchain Analyzer, a set of tools designed expressly to audit cryptocurrency business transactions. Alongside the March launch of a similar blockchain auditing service by PwC (another member of the 'Big Four'), it finds the accounting industry taking a newfound interest in the emerging area of blockchains and cryptocurrencies.
However, while such news might suggest that the crypto industry is now one step closer to achieving its ideals of transparency and security, other factors would indicate that the entry of the 'Big Four' into this industry won't have such a positive effect.
Analyze this
Launched on April 24, the EY Blockchain Analyzer is a set of tools that will be used by EY auditors as they go about scrutinising the various blockchain-based assets a client company may have. It can scrape multiple ledgers in order to collect transaction data, and it's designed to work with such cryptocurrencies as bitcoin, ether and litecoin.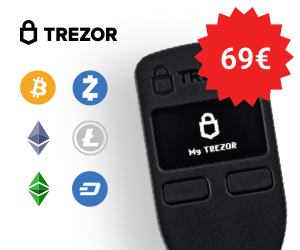 Commenting on the rationale behind the Analyzer's launch, EY's Global Assurance Innovation Leader, Jeanne Boillet, said in a press release, "As digital technology continues to advance, we are focused on developing innovative approaches to the audit process and providing confidence and trust to the capital markets."
Such confidence and trust could be pivotal in boosting the reputation of the cryptocurrency industry, which has had its pursuit of public acceptance held back somewhat by questionable currencies, scam ICOs, and collapsed exchanges.
Private not public
However, while it would seem that crypto has a found a new way to prove its reliability, the arrival of the Big Four accountancy firms may not help the wider blockchain and cryptocurrency industry in the way some might hope.
To begin with, it's likely that the services offered by EY and PwC will be restricted to private blockchains used solely by businesses. "There are private blockchains and public blockchains," Joel John – an analyst at Outlier Ventures, a venture capital firm focused on blockchain and decentralised ledger technology – explains, "and so there will indeed be a role for [accountancy firms] to audit private chains but also to incorporate blockchain-based transactional data with existing transactional data that isn't yet on blockchains."
There's also the issue that, if the future sees more companies move to public blockchains, the role of auditors and accountants will be largely redundant.
"In a future world in which all company transactions are validated on public blockchain technology," John adds, "the role of a large auditor will diminish."
And given that public blockchains threaten to consign accountancy firms to the dustbin of history, the worry arises that such firms may push to keep distributed ledgers private, thereby skewing the development and spread of ledger technology to suit their aims.
Csilla Zsigri, a senior analyst at 451 Research, an information technology industry analyst firm, tells Cryptonews.com, "Big accounting firms are also actively lobbying for certain regulations - both for cryptocurrency and blockchain technology in general, in an effort to position themselves as the obvious choice when businesses need to hire a consultant, for example."
The end of concentration
Still, the migration of businesses from multiple private chains to a few public chains is still a long way from being possible, giving the Big Four and other firms a legitimate role in validating enterprise blockchains for a long time to come.
"I expect blockchain networks to coexist whether permissioned or permissionless," says Zsigri, "one is not better than the other; they are just used for different things."
Similarly, while a critic could also highlight the complicity of the Big Four in recent accounting scandals (e.g. Carillion, BT Italia, Colonial Bank, Tech Data, Gupta family, etc.) as a reason why EY or PwC can't be trusted with blockchain validity, a move to the blockchain may in fact make such scandals less likely.
"If we truly observe the nature of each one of these scandals," Joel John explains, "it becomes evident that they were made possible due to the concentration of information related to the firms with a few individuals […] Decentralisation in the context of auditing would ideally bring together auditing firms, financial institutions catering to enterprises and regulators under one roof with value transfer occurring across organisations."
"This isn't 'full' decentralisation as with Bitcoin or Ethereum," he concludes, "but it's a leap forward from where we are today."