Apple, Amazon, Netflix, Google – Who Will Follow Facebook's Libra?
Disclosure: Crypto is a high-risk asset class. This article is provided for informational purposes and does not constitute investment advice. By using this website, you agree to our terms and conditions. We may utilise affiliate links within our content, and receive commission.
"Apple, Google and Amazon absolutely must respond in some way (not so much Netflix)." There still isn't any guarantee that these companies will go all-in and develop a full-blown cryptocurrency.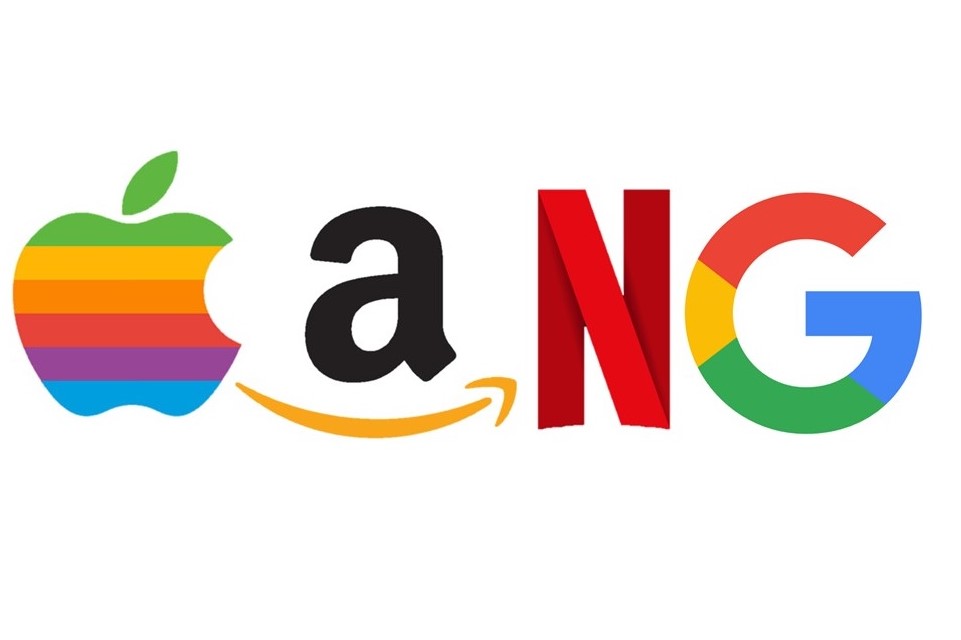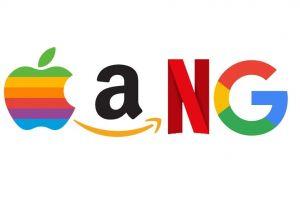 After months of rumors, Facebook has finally confirmed the existence of its Libra digital token project. However, the new stablecoin's announcement has predictably given rise to speculation over another question: when will the other FAANG (Facebook, Amazon, Apple, Netflix, Google) corporations start playing the cryptocurrency game?
Sadly, there's no hard evidence that Amazon, Apple, Netflix, Google or any other tech behemoth is actually planning its own coin. Nonetheless, numerous industry experts believe that such giants will be forced to enter the race to some extent, a view reinforced by the interest the likes of Amazon, Apple and Google have already shown in blockchain tech.
FAANGs and crypto
Even without hard evidence of an 'AmazonCoin' or 'iCoin,' it's possible that other tech companies besides Facebook are working on blockchain and crypto-related technology.
For instance, Amazon patented a new proof-of-work based technology in May, while in November it received two blockchain-related patents from the US Patent Office. This is on top of its launch of a managed blockchain service in November.
Seeing as how Amazon runs the biggest e-commerce platform in the world, it would arguably make financial sense for it to launch a proprietary cryptocurrency. And the same could be said for Apple, for example, which also operates its own digital stores, and which also submitted a filing with the U.S. Securities and Exchange Commission in February which revealed that it has been using blockchain technology in the context of monitoring supply chains.
Ditto Google, which once again also runs online stores. Last year, it was revealed that the Mountain View firm was working on integrating blockchain tech in its cloud services, while this year it even launched search tools for the blockchains of a range of cryptocurrencies.
So it's no secret that the FAANGs are interested in crypto, but with the emergence of Libra, many commentators believe that Facebook has put extra pressure on its rivals to act.
"I think Libra means that Apple, Google and Amazon absolutely must respond in some way (not so much Netflix)," says author and Bitcoin expert Mark Jeffrey, writing to Cryptonews.com via email.
"There is no choice now: the gauntlet has been thrown. They absolutely cannot allow Facebook to control reinvented money. So you can bet they are quickly considering their response."
Other experts agree. "Facebook as one of the first movers in this field will eventually bring across many larger firms or another FAANG company," says Blockbid CEO David Sapper. "With FB pushing the envelope it will be easier for most of them not to have to spend lobbying or pushing regulation until they can see a ROI [return on investment]."
Yes, but…
Of course, launching a cryptocurrency isn't simply a matter of writing code, and even if any of the other FAANGs are tempted to take the plunge, it's likely they'll wait and see how regulators respond to Facebook's Libra.
"Think that the other FAANG companies will be watching very carefully and don't see them launching a cryptocurrency in the short term as they will be wanting Libra to fight the regulatory battles," says Alex Sims, an associate professor in commercial law at the University of Auckland and an expert on blockchain-related legal issues.
Even with regulatory approval, there still isn't any guarantee that Apple, Amazon, Google or anyone else will go all-in and develop a full-blown cryptocurrency. Because as Sims also points out, many of these companies are already involved in payments and money.
"But the other FAANG companies wouldn't need to launch an actual cryptocurrency to compete with Libra," she tells Cryptonews.com. "Amazon already has its Amazon credits and there is Apple Pay and Google Pay. Think about WeChat [a Chinese multi-purpose messaging, social media and mobile payment app] which is not a cryptocurrency."
Mark Jeffrey also warns against jumping to conclusions. "I don't know that Apple, Google or Amazon have that kind of boldness in them right now," he says. "But they could take half-steps – they could quickly establish partnerships with existing players. That would allow them to stay in the game with an established player and resist full domination by Libra."
Let's play Monopoly
However, in the event that one or more of the other FAANGs do develop their own rival to Libra, some experts are suggesting that a battle could ensue to become the monopoly gateway for crypto, at least for mainstream users.
"Once you have a consumer friendly wallet, a stablecoin and way for consumers to buy your stablecoin and easily transact that coin with other users in your ecosystem (using names and faces, not inscrutable crypto addresses) – and you have that at a massive scale – you are the gatekeeper," says Mark Jeffrey.
"At that point, most people on Earth who want Bitcoin will have to come through you. You're both the browser and search engine to this new 'Internet of Coins'."
On the other hand, even though Facebook or another FAANG might end up being the main crypto-portal for mainstream customers, few experts believe that any other big tech corporations will launch a genuinely decentralized cryptocurrency in the mold of Bitcoin.
Alex Sims says, "I don't think that any FAANG companies will launch a public and permissionless cryptocurrency as they would not have the power/control they would like."
As such, public cryptocurrencies such as Bitcoin are likely to remain a genuine, decentralized alternative to any FAANG token for some time to come, and will arguably provide people with greater privacy and also more sovereignty over their own wealth.
---