An Interview: Despite Downturn, Investors Ready for Good Projects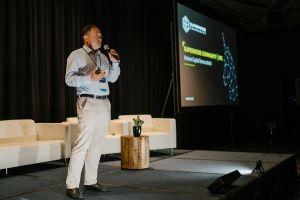 Although the market is in a downturn, the community will still support good projects with a big future, Bing Lin, a venture capitalist, former hedge fund manager who has managed funds of up to USD 2 billion, said in an interview with Cryptonews.com.
Now, he's working on his new project SuperNodes Community (SNC) that aims "to democratize the traditional venture capital (VC) model." According to Lin, the model will allow participants beyond the traditional VC network to access a greater number of promising startups. The company hopes to be ready to invest in the first startup within the second quarter of next year.
Mr. Lin talked to us about the project, how it works and who can participate, as well as the current investment space.
How is the VC space changing due to ICOs (initial coin offerings)?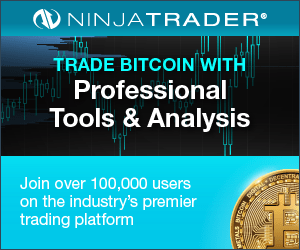 I think that there's not much change in terms of doing business within the VC industry. This is why our business model is quite unique. It keeps the investor and manager relationship dynamic constant, so they both have to do a good job. Although the market is in a downturn, we still think the community will support good projects with a big future.
So are startups more likely to choose ICOs or VC funding?
Startups are still looking for multiple sources of funding. The bearish market makes ICOs difficult nowadays. Some projects are even waiting for the market to pick up the pace to start an ICO, so they're asking for VCs for funding. Still, you get to tend smaller funding from the VC community.
Can you tell us more about yourself and the project?
Sure. My background is in investing, especially in the hedge fund space. I have an MBA from Harvard, and I have been a fund manager for about 16 years. I took an interest in blockchain a few years ago. I feel that this is a technology with a high potential to disrupt many industries, especially the asset management business. I can see a lot of inefficiencies there, and based on my previous experience, that's why I created this project. The goal is to tackle that information inefficiency in the angel investment industry to create an efficient collaborative and decentralized ecosystem for all key stakeholders in the community.
How is your system different from the traditional VC approach, and how is it different from what we've seen with ICOs?
The traditional VC approach is through centralized management systems. You have to identify the deals through your own contacts, and then spend time on the road to scout in deals. There's a limit on how many projects you see each year depending on their staffing, as most incubation programs are quite understaffed. On the other hand, the entrepreneurs have to rely on their personal connections to tap into some wealthy individuals, or otherwise fight tooth and claw to get funding. They also have to travel a lot for just a very short meeting with the incubation investor. The general public does not get a chance to see anything that goes on there. That's why we used blockchain to create a community where everyone can vote.
You vote for the SuperNode [there are 21 Incubation Managers ("SuperNodes") who form the Management Council with the power to vote which projects receive funding - Cryptonews.com] that aligns with your opinions, which will help you validate the decision in terms of what kind of projects will be supported. Any startup can tap into communities to find groups looking for a specific service provider. They can also ask communities to provide support, including testing their system. This is all tied together within the SNC ecosystem, and the community will contribute to and promote the mass adoption of blockchain.
What if I don't agree with the community and I want to support a different project?
You can just invest on your own, there's nothing to prevent you from doing that. For every deal, there's a limit to how much we can incubate, and a typical deal size is about USD 250,000. If you like the idea, you can invest more. What the SNC community provides is better information flow so you can choose the project that you like the most. We encourage both the community and the SuperNodes to make their own decisions in terms of what they want to go through with.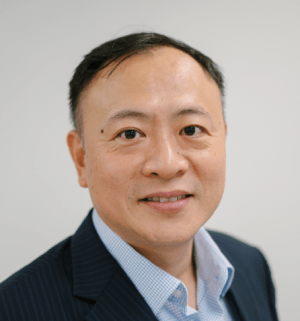 Who can become a SuperNode investor?
Anyone can be a supporter of the SNC community. We see a large number of VCs in the space with a portfolio focusing on a certain region. Our system is designed to bring global deals onto a single platform, so a startup from any location can access support from around the world. There are no geographical restrictions.
Who is currently holding the places of SuperNodes?
We only launched the project around three weeks ago and we already have over 20,000 members in our community. The initial 21 SuperNodes were chosen by monthly voting by the community. They now need to do a good job for the community to elect them again, or they will be voted out of their position.
What other services does SNC offer to its projects, other than funding?
Projects can tap into the SuperNodes collective support. The SuperNode can also form a syndicate pool to invest more into the project, and the startup can also learn from the community wisdom.
What about the prototype launch? It is scheduled for the fourth quarter of the year.
That's right. We're looking at the completion of the prototype by the end of this year, and the application module will be ready by the first quarter of 2019. Once that goes live, we can go full speed ahead. We should be ready to invest in the first startup within the second quarter of next year.
Tell us more about the token sale.
We're looking at a soft cap of USD 10 million and hard cap of USD 50 million, or 55% of the tokens available for sale. 85% of that would be used for the incubation pool and treasury, while the remaining 15% would be used for technical development, marketing and community growth. We had an oversubscription for our NGO tranche, which offered a 70% bonus. We're currently in the second, cornerstone tranche with a 25% bonus. Both of these are private sales. We don't have a set date for every tranche, but we'll be looking to close the token sale by the end of this year.
Anyone can participate in the public sale. However, we are following basic but strict guidelines from our lawyers in terms of who can participate within certain jurisdictions.
You're also the chairman and CEO of C Block Capital, a blockchain investment fund, incubator, and advisory firm. Will this firm participate in SNC?
Yes. C Block Capital is a banking operation focusing on blockchain. Although we don't disclose our private investments, we have invested quite a lot in blockchain. We're currently working on some exchanges, and on some custodian deals. However, SNC is our only incubation platform set to become a community driven project. C Block Capital will try to become a SuperNode within SNC, but that depends on the voting.
What do your VC colleagues say about the idea of SNC?
Overall, we're not competing with them. We are really focusing on the incubation stage, cutting out information inefficiencies so that they can have a better sense about what is going on globally and choose to support a good project. So, we do get support from some VCs that want to be a part of the SuperNodes to get a better information flow about what's going on in the industry.