Yacht Sale Shows Luxury Goods May Benefit from Bitcoin Price Surge
The global luxury goods market is just one of those that have been hit hard by the coronavirus pandemic this year. But with bitcoin (BTC) experiencing a period of growth this year, it appears that crypto investors who have struck it rich in the latest bull run have been spending their proceeds from crypto trading on luxury items.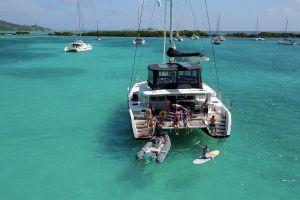 These include a 52-foot Lagoon catamaran that was recently acquired in Fort Lauderdale, Florida, from the yacht broker Denison Yachting.
The catamaran, which can accommodate six guests in three cabins with ensuite heads and walk-in showers, was listed for sale with an asking price of USD 839,000. The vessel was built by French boat-builder Groupe Beneteau and was purchased using a mix of crypto and fiat.
Bob Denison, President and Founder of Denison Yachting, told Robb Report that the 52 Lagoon was purchased "half in bitcoin and half in US dollars," and that the seller didn't know that the transaction involved cryptocurrency.
"The day of the closing was faster than a wire transfer—they converted the bitcoin immediately into dollars," Denison said, adding that the transaction followed all legal protocols, including the buyer providing a passport to verify his identity.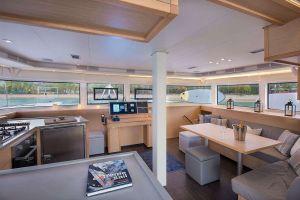 __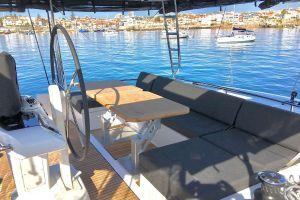 The latest deal marks Denison Yachting's fifth crypto-powered yacht sale, the Florida business said in a statement.
Denison said that industry players "should be willing to go out of their way to make transactions accessible for all clients."
The broker said that it became the first large-scale yacht company to accept BTC for luxury charter bookings and boat sales back in 2014, and said that cryptoassets have been used in multimillion-dollar yacht sales deals.
Two years later, Denison Yachting unveiled its first yacht sale in crypto. In June 2018, the company's first charter was booked using BTC as payment. Moreover, the firm has 8 Bitcoin miners in its headquarters in Fort Lauderdales.
A June 2020 study by the international consultancy Boston Consulting Group forecasted that the USD 380bn luxury goods market could shrink by between 25% and 45% this year as a result of the global downturn.
But, with crypto on the rise of late, a new wave of buyers could seek to inject their wealth into the sector.
___
Learn more: Crypto Adoption in 2021: Bitcoin Rules, Ethereum Grows & Faces Rivals
---