XRP Rallies While Bitcoin Hits USD 39K & Total Market Cap Smashes USD 1 Trillion
The most troubled major cryptoasset, XRP, is the best performing coin in the top 10 club today, while the most popular cryptocurrency, bitcoin (BTC), just surpassed USD 39,000, helping the total crypto market capitalization surpass USD 1 trillion for the first time. (Updated at 16:27 PM UTC with the latest market data, a new comment has been added).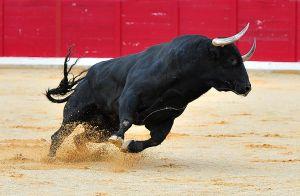 At pixel time (16:25 PM UTC), XRP trades at USD 0.364 and is up by 46% in a day and 66% in a week, trimming its monthly losses to less than 44%.
XRP price chart: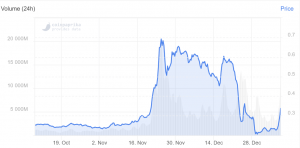 The token is rallying despite numerous bad news that keep coming for XRP and the lack of good news.
In the meantime, BTC smashed USD 39,000 today. It trades at USD 39,197 and is up by 12% in a day and 37% in a week. The price more than doubled in a month and rallied by 363% in a year.
Also, the total market capitalization now stands above USD 1 trillion. Bitcoin dominance, or the percentage of the total market capitalization, is around 68%.
As reported, as bitcoin's latest surge continues to convert ranks of legacy finance institutions into crypto-enthusiasts, legendary investor Bill Miller predicts that "the current relative trickle into bitcoin" could become "a torrent."
Also, Revolut said it has attracted 300,000 new crypto customers over the last 30 days, while around 100,000 of those signups came since the beginning of 2021, Business Insider reported. At the same time, crypto trading startup Luno said that it recently surpassed 6 million customers and has seen a surge in activity in recent days, the report added.
____
Other reactions
Find more insights and forecasts about the recent rally here.
___
Learn more:
Fact-checking Ripple's Claim that 'Many G20 Gov'ts' Call XRP a 'Currency'
Current Bitcoin 'Mania' 'Unsustainable', Long-Term Target - Over USD 146K - JPMorgan
Bitcoin, Ethereum, XRP, Bitcoin Cash, Litecoin, Chainlink Price Predictions for 2021
Crypto in 2021: Bitcoin To Ride The Same Wave Of Macroeconomic Problems
Bitcoin Wheel Cannot Be Stopped
---