Wolf of Wall Street Says Bitcoin Investors Will 'Almost Certainly Profit,' But What's His Bitcoin Track Record Like?
Disclosure: Crypto is a high-risk asset class. This article is provided for informational purposes and does not constitute investment advice. By using this website, you agree to our terms and conditions. We may utilise affiliate links within our content, and receive commission.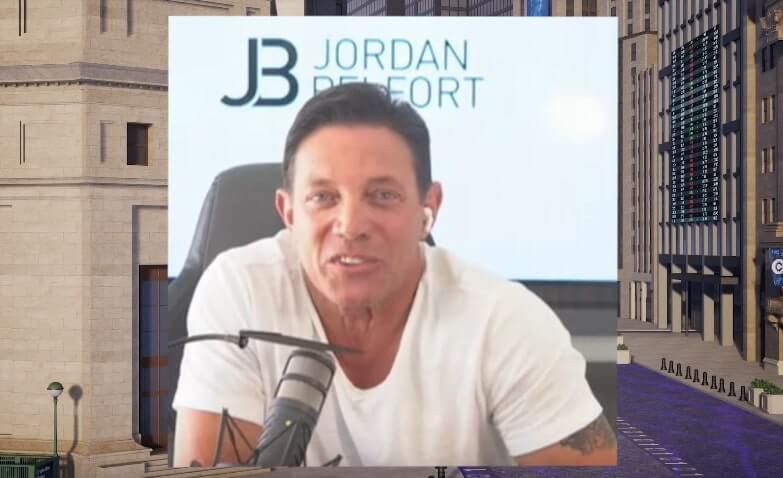 Jordan Belfort, the former stockbroker better known as 'The Wolf of Wall Street,' argued that investors who buy bitcoin (BTC) now will "almost certainly" profit. However, this is not the first time Belfort commented about bitcoin and its future – admitting that he has changed his mind about the coin – and his track record has so far been mixed.
Belfort's recent prediction for how bitcoin will perform going forward was shared during a video interview with Yahoo Finance at the very end of June. "With reasonable luck, I think if you take a 24-month horizon you'll almost certainly make money," Belfort said during the interview. He added:
"If you take a three or maybe five-year horizon, I would be shocked if you didn't make money because the underlying fundamentals of bitcoin are really strong."
Asked for his top three investment picks for "a long-term play," Belfort replied by recommending "bitcoin," "ethereum," and "bitcoin" as his first, second, and third favorite picks.
The praise of Bitcoin as an investment asset marks a sharp turnaround for Belfort, who as recently as in 2018 was of the opinion that bitcoin is based on the 'greater fool theory', advising holders to get rid of their coins before they lost all value.
However, that was not the only time Belfort predicted bitcoin's demise – and, over time, his comments would slowly transform into more positive ones.
December 2017
"It's a bubble, for sure," Belfort said on CNN in December of 2017, while also adding a stark warning about other cryptoassets, saying that "people are using the success of bitcoin to create these massive pump and dumps."
"Remember in the Tulip bubble, when they started trading futures on tulips […] you got another move up, and then all of the sudden 'baaam!', it collapses, and it's all over," Belfort said.
June 2018
"Bitcoin is all based on the greater fool theory. I know this better than anyone in the world. I'm not proud of that, but I do," Belfort said in a YouTube video he uploaded to his channel.
"You can be pro blockchain technology, and not pro-Bitcoin. They're not the same thing. It would be one thing if Bitcoin owned blockchain technology and everybody had to license it, that would be a different story, but there's nothing proprietary about Bitcoin," he claimed back then.
He added that the market price at the time – around USD 6,100, is "not even close to the bottom," and said that "it hasn't even crashed yet."
September 2018
"I was a scammer, yes I was," Belfort said in an interview in September of 2018, where he also sounded the alarm on the risks he sees with bitcoin.
In the interview, Belfort explained that his old firm partly engaged in "the manipulation of stocks," and admitted that he "had it down to the science."
"This is exactly what's going on with bitcoin," he said.
---