While Ankr Network Price Explodes, These 3 Altcoins Could 10x This Year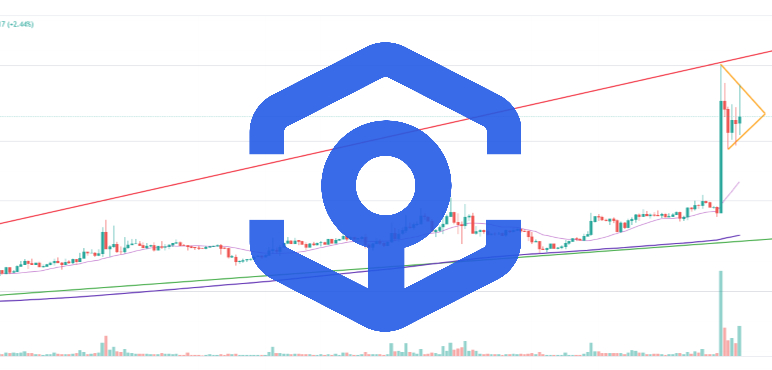 Leading Web3 infrastructure provider ANKR has seen an impressive start to 2023. A slow grind up from January into February saw a +123% gain riding on the back of the 200-Day MA.
ANKR is currently trading at $0.049 (a 24-hour change of +5.5%).
This follows a jaw-dropping Tuesday afternoon which saw ANKR price skyrocket away from supportive moving averages in a +76% pump.
The explosive move was stopped at historical resistance levels from May 2022 around $0.0575.
Rejection from resistance here forced a local retracement move.
However, bulls found quick support around $0.05 - a battle is ongoing at this level as they fight to flip $0.05 to support.
This should be a familiar level for seasoned holders. The $0.05 price level provided a month-long support zone in August 2022.
How high could ANKR go?
If a flip to support succeeds, ANKR's rally should find legs to push up to $0.65 (a +30% move).
Yet a breakdown could cause a serious tumble down to the gently ascending 200-day MA at $0.30 (-40%).
Indicators are only able to illuminate this potential consolidation slightly.
The RSI is overbought at 72 - signaling bearish divergence as ANKR struggles to cool off from the push up.
The MACD looks a little better at 0.00140 - minor bullish divergence. This reflects the price level holding around $0.05.
Overall, the Risk: Reward ratio for ANKR is 0.84.
This is an unattractive entry, and it could be advisable to wait to see whether consolidation succeeds before taking a position.
What is ANKR and why is it pumping?
Ankr Network was founded in San Francisco, California in 2017 by Chandler Song and Ryan Fang. The decentralized Web3 infrastructure provider launched the ANKR mainnet in 2019.
The project aims to offer a suite of Web3 developer tools that seek to empower developers, dApps, and staking providers.
Tuesday's +76% rally came following an electric announcement that ANKR is partnering with Microsoft.
At the core of this partnership is the development of an enterprise-grade node service using Microsoft's Azure software.
Speaking on the announcement, Chandler Song - ANKR's CEO, praised the moment as a testament to the progress made by the Web3 industry through the crypto winter.
"The partnership, while an incredible milestone for Ankr, is also a key indicator of how far the decentralized web has come in integrating with the crucial players in every layer of web systems," explained Song.
"The end result will be an era of extremely prolific building for blockchain-based applications from new Web3 projects as well as large enterprises entering the space."
What other altcoins could see 10x gains in 2023?
With ANKR offering a risky unattractive entry, here are three hand-picked altcoin projects by the Cryptonews team that could offer 10x returns in 2023.
The Way of The Warrior: Fight Out (FGHT)
Fight Out is the only move-to-earn platform that combines Play-to-Earn with fitness training. Think of it as an upgraded STEPN, instead of simply tracking step count, Fight Out tracks your entire fitness routine.
Exercise generates $REPS tokens. These are redeemable for the network native $FGHT token which can be used to purchase upgrades and cosmetic items at the in-app store.
In the Fight Out ecosystem, users can socialize with the community, compete in leagues and tournaments, and take part in other exciting challenges and game modes to win rewards.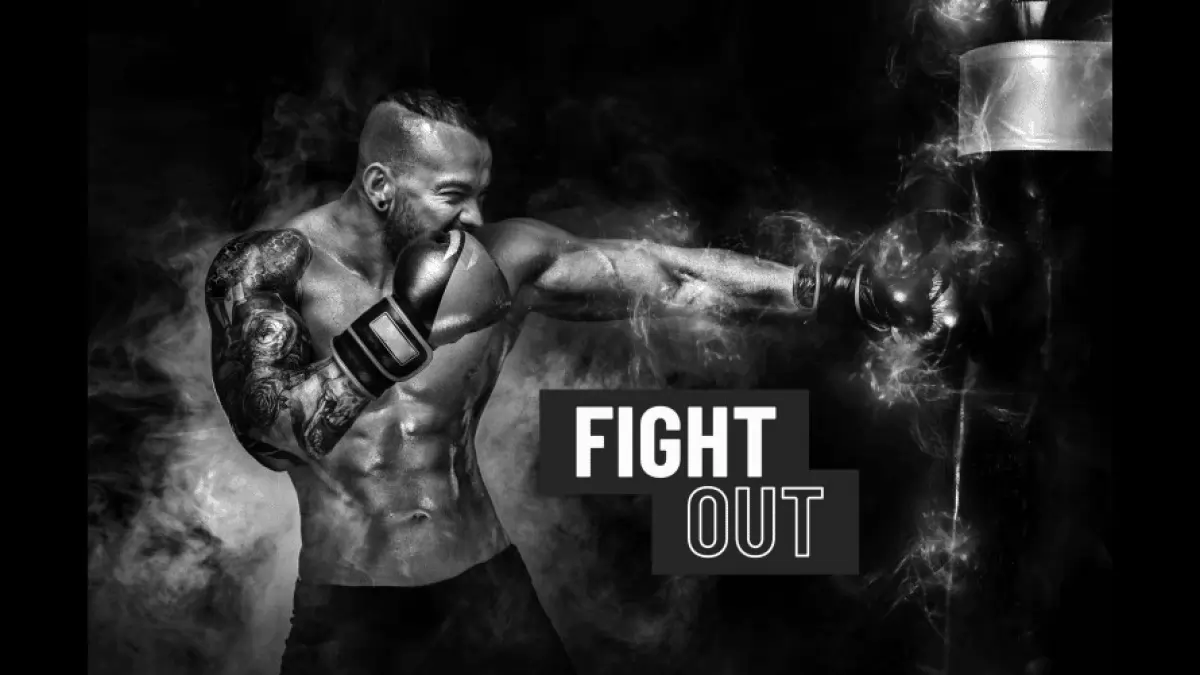 So far, the soon-ending presale has garnered an impressive $4.5 million from investors all over the world and from $5 million onwards, the price of the token will increase every second.
Fight Out offers various bonuses to investors, including a 67% token bonus for presale buyers and a 10% bonus for existing investors.
Investors could also receive up to a 25% bonus on investment amounts of $50,000 or more, and a new 42% bonus on a vesting period of 36 months. And whales are taking note.
The exchange listing price of FGHT is expected to be $0.0333.
The project has already pre-announced listings on seven exchanges, including XT.com, LBank, BKEX, Changelly Pro, BitForex, DigiFinex, and Uniswap.
With the success of the presale, Fight Out is set to make waves in the crypto space with its unique blend of gaming and fitness training.
Juice up your wallets: C+Charge (CCHG)
C+Charge is a blockchain-based platform designed to improve electric vehicle (EV) charging infrastructure.
The native $CCHG token can be used to pay for EV charging at commercial stations while providing transparency in payments.
This is incentivized with an innovative system rewarding users with carbon credits in exchange for using their CCHG token.
The platform plans to build its own charging stations, partnering with existing stations to create a new payment infrastructure.
Users can make payments at all managed stations using the CCHG token, receiving carbon credits in return which can be tracked through the C+Charge app.
The CCHG token is deflationary, creating a potential long-term increase in its value.
The token has raised over $1.5 million in presale funding and is set to list on a centralized exchange by March 31st.
C+Charge has partnered with Flowcarbon and Perfect Solutions Turkey to share carbon credits and enroll up to 20% of EV drivers in the C+Charge network for recharges.
The platform offers an app with useful features such as car diagnostics, CCHG, and carbon credit balances.
As EVs become more prevalent, C+Charge's innovation and solution for charging infrastructure could position it as a leading platform in the industry.
Build Your Bot: RobotEra
RobotEra is a GameFi project that allows players to design and build their own robots – taking them to battle in a variety of games and challenges.
What makes RobotEra unique is the level of customization offered by allowing players to design robots that reflect their own personal style and interests.
The platform also offers a wide range of games and challenges, including races, battles, and strategy games, where players can put their robots to the test.
RobotEra is changing the GameFi industry by offering a platform that is accessible, engaging, and innovative, focusing on creativity, customization, and community.
The platform allows players to earn rewards in the form of network-native TARO tokens which is used to buy and sell virtual assets, settle platform fees and rewards, and is dependent on the demand for virtual assets within the platform.
RobotEra is currently in presale, an opportunity for interested investors to buy $TARO before it is publicly available for trading.
The presale offers TARO at a discounted price of 0.02 USDT per token, with a minimum purchase requirement of 50 USDT.
The presale has a limited supply of 90,000,000 $TARO tokens, and the first stage of the presale will end soon as whales are in an accumulation frenzy.
The presale is divided into two stages, with the second stage offering $TARO at a higher price of 0.025 USDT per token.
So, investors can get a better deal if they buy TARO during the first stage of the presale.
As of the time of writing, the presale has already sold 46,506,880 $TARO tokens - many gobbled up by shrewd GameFi whales.
Investors can purchase $TARO tokens during the presale using the link below.
Disclaimer: The Industry Talk section features insights by crypto industry players and is not a part of the editorial content of Cryptonews.com.
---